Outfits are fashionable items that Blade & Soul Revolution characters can wear, like clothing and headgear.
Outfits
Outfits have stats that apply to characters when they're owned, even if they aren't worn.
However, stats from Faction Outfits only apply when worn.
Preview Outfits or see which ones you own through the Wardrobe.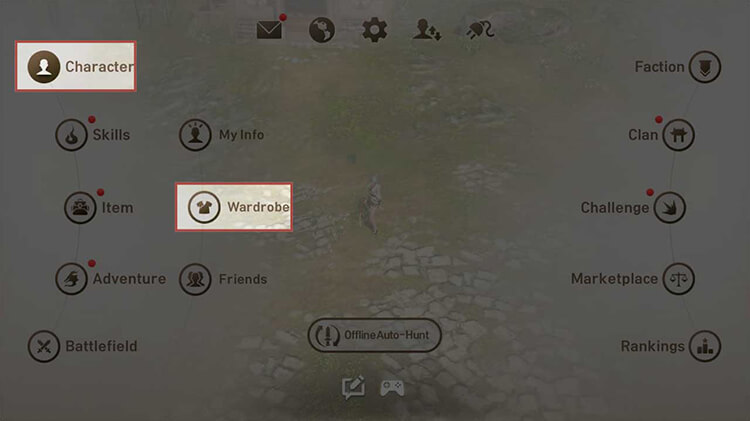 1. Tap [Menu] from the main screen, tap [Character], then tap [Wardrobe].
2. Preview outfits on other races or change and view different character poses. Tap the previewed outfit again to remove it.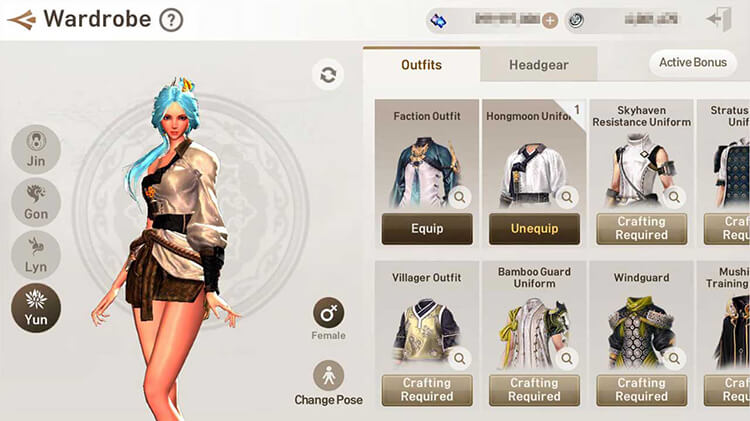 3. Tap the previewed outfit again to remove it.
4. Tap the magnifying glass to view the outfit's effects.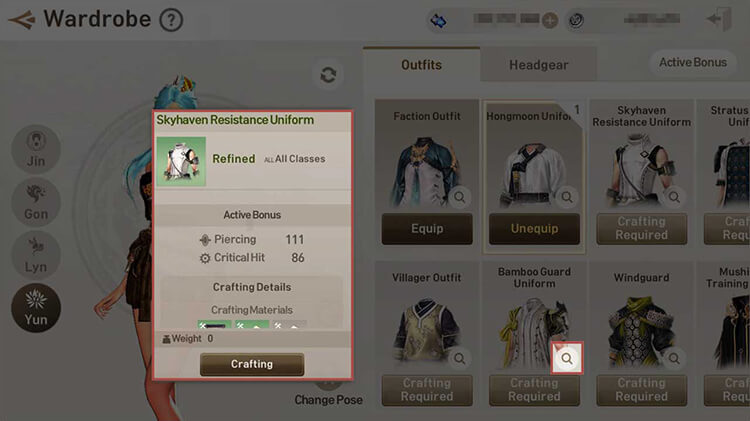 5. Outfit Active Bonuses can be viewed by tapping the Active Bonus button. The number of currently owned outfits and headgear is displayed here. Both headgear and outfit effects are displayed for Outfit Active Bonuses.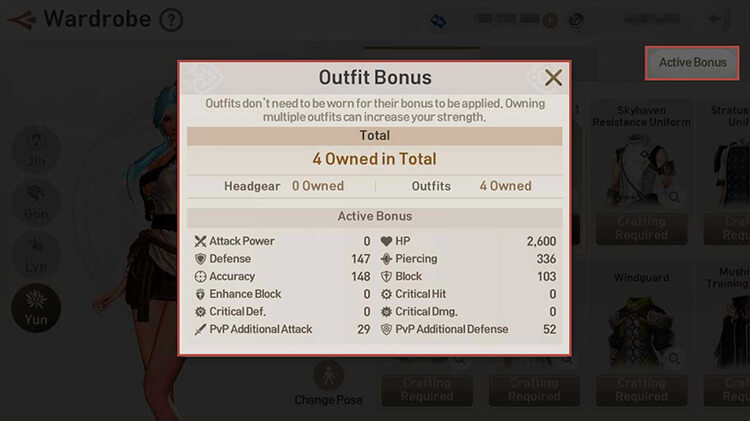 6. Unobtained outfits are marked "Crafting Required". Owned outfits will display either the Equip or Unequip buttons, depending on whether the item is being worn or not.
7. Owned outfits can be equipped to your character.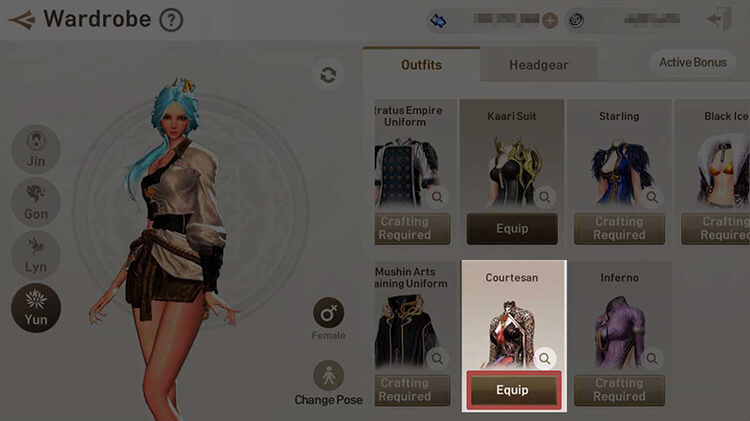 8. Headgear can also be equipped or previewed in the same manner as outfits.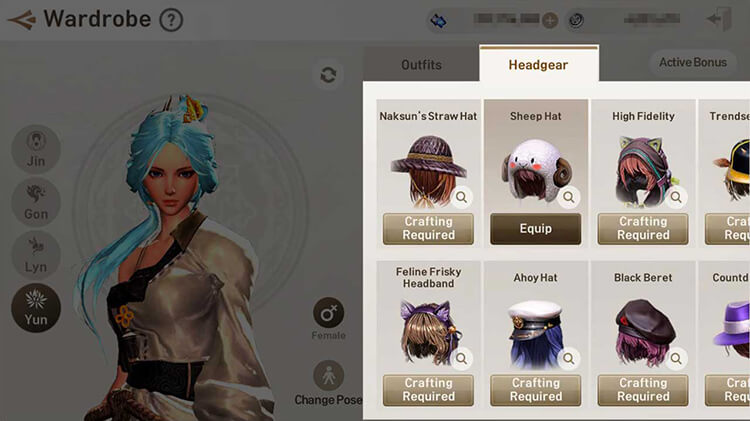 How to Obtain Outfits
Join a Faction
1. Faction Outfits are available upon joining a faction.
Faction Outfits adjust based on the faction joined and will swap if factions are changed.
Faction Outfits also change automatically based on faction rank.
Obtain them as Tutorial Completion Rewards
1. When the Craft Outfit tutorial is completed normally, the Villager Outfit will be provided as a reward.
2. The Outfit won't be granted if the tutorial isn't completed.
Craft Outfits
1. Outfits can be crafted with specific designs and required materials.
2. Each outfit requires its own design and different crafting materials.
3. Craft Outfit. Craft outfits by talking to the General Merchants available at each village. You can find General Merchants on the map, or tap the Crafting button in the Wardrobe to be taken to one directly.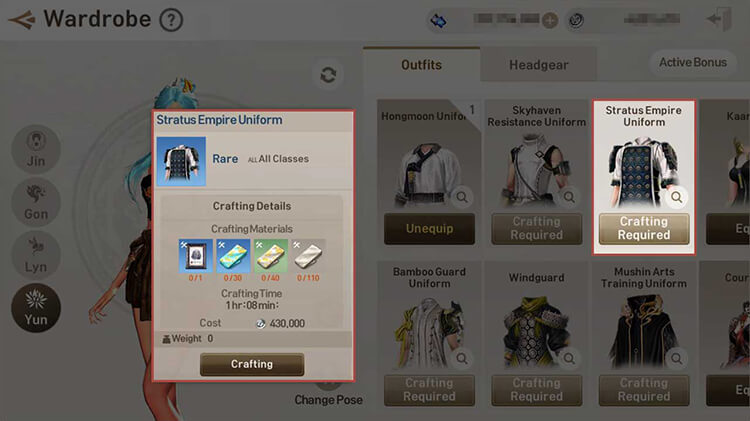 4. Request to Craft from a General Merchant. The Shop icon will activate when your character walks close to a General Merchant. Tap the "Crafting" button to request crafting. Crafting is available after completing the "Newfound Hope" quest.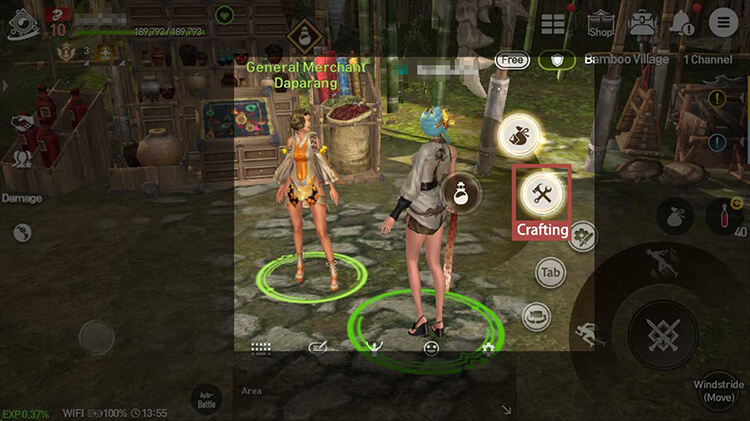 5. Materials for Crafting Outfits. Designs: Specific outfit designs can be obtained by defeating dungeon bosses. Fabric: Material required to craft outfits that can be obtained by defeating monsters equipment.