Reforging allows Blade & Soul Revolution players to process equipment stats, and is one method to get new stats for equipment. Go to the Fire Pit's Forge menu to check out the Reforge function!
Reforge
1. Reforging allows you to undergo Reforge Options to obtain new, random stats.
The number of Reforge Options differs based on equipment grade.
Tap on a piece of equipment in your inventory to view details and see its Reforge Options.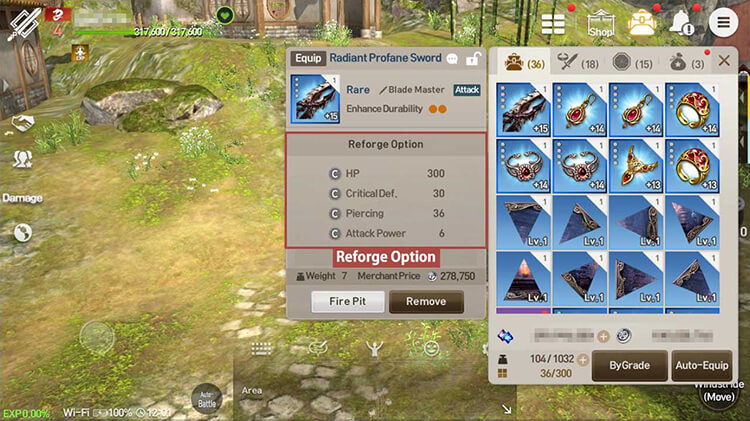 2. Forgestones and Silver are required to reforge.
3. There are two types of Forgestones: Normal and Fixed.
Normal Forgestones are used when all reforge options are being changed.
Fixed Forgestones are used to lock a piece of equipment's stats, when you don't want them to change.
There are various ways to acquire Forgestones. Purchase them from the General Merchant, salvage equipment, process soulstones, and more.
4. They can be used through the Reforge menu that pops up by tapping the Fire Pit.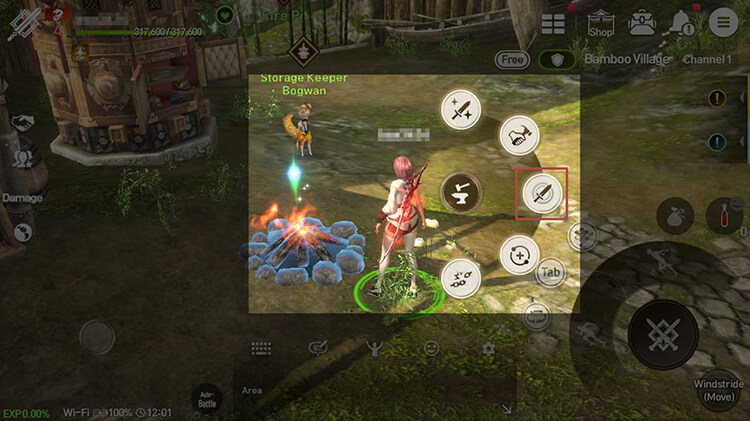 How to Reforge
1. Select equipment to reforge from the Inventory.
Use Quick Register to quickly tap and register items.
Registered equipment can be deselected by tapping the icon again, or by tapping the X button on the slotted item name's left-hand side.
Forgestones in the Inventory will be selected automatically when a piece of equipment is registered.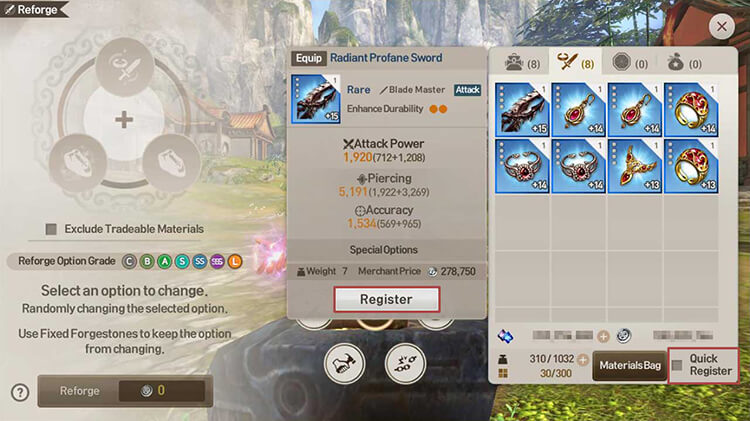 2. Tap the Reforge button to proceed with the reforging process. The required Forgestones increases based on equipment grade.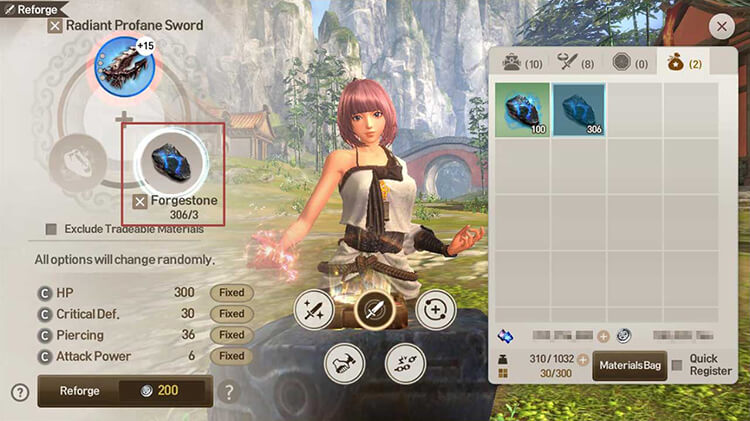 3. Reforge Options are reset when equipment is put up for sale in the Marketplace, so equipment must be chosen carefully when you are reforging.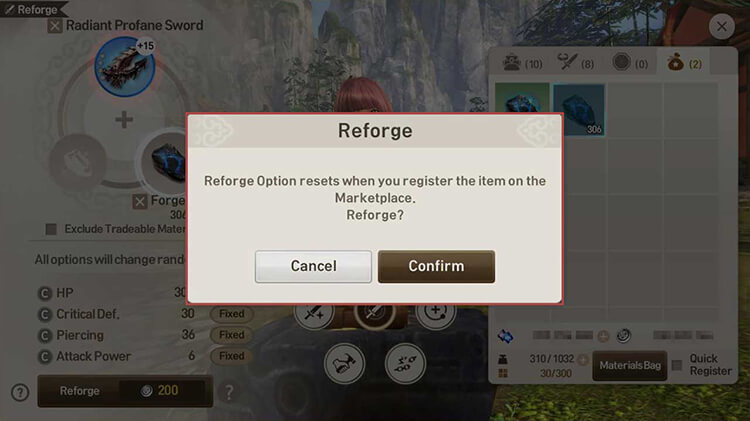 4. You may also lock Reforge Options to avoid reforging stats that you want to keep.
Tap the "Fixed" button located next to the stat to lock it.
Tap the "Remove" button to unlock the stat.
The amount of Fixed Forgestones required increases based on the number of locked stats.
Deselecting Fixed Forgestones will also unlock the stat.