Materials that can be used to strengthen Blade & Soul Revolution's equipment can be obtained through salvaging. Obtain Black Crystals that can be used in the Marketplace by salvaging Black Crystal Ore.
Salvaging
Various items can be obtained by salvaging. You can access the menu from the Fire Pit.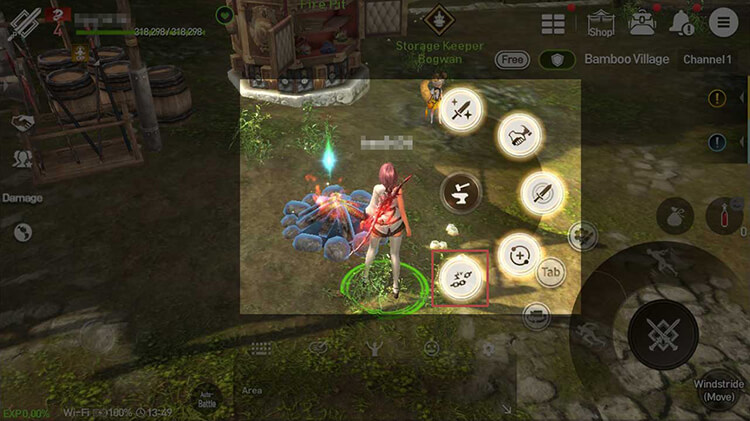 How to Salvage
Register Items to Salvage
Select and register an item in the inventory to salvage.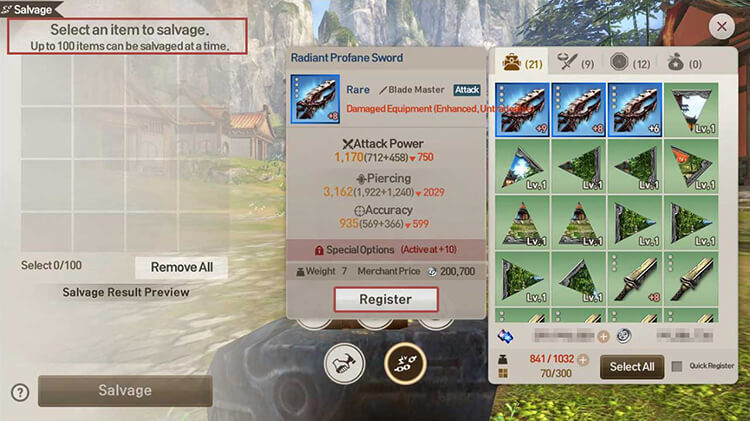 Tapping "Select All" will allow you to register multiple items at once.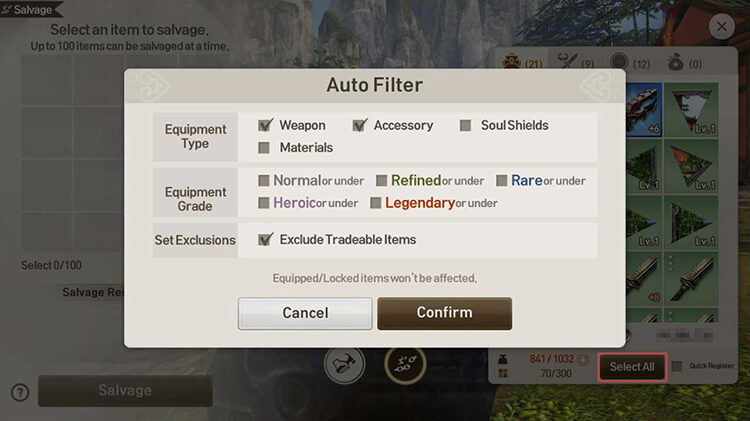 Tap the selected items again to deselect them.
Tapping "Remove All" will deselect all registered items.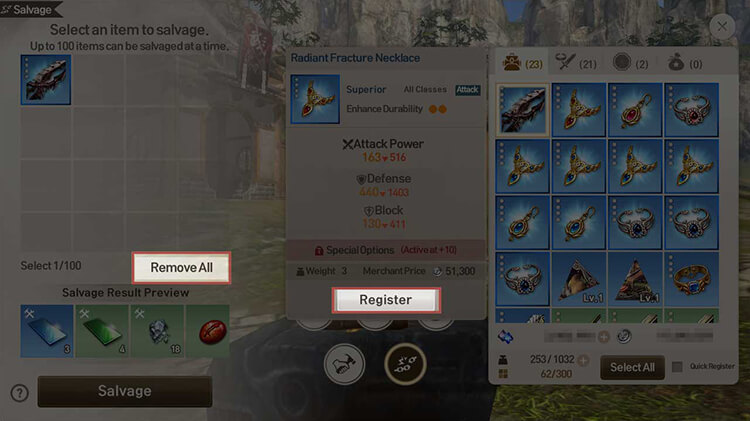 Previewing Salvage Results
Preview the items obtained from salvaging here.
Available items and the amount obtained differs based on equipment type and grade.
Weapons: Weapon Enhancement Stones, Enhancement Stone Fragments, and weapon crafting materials.
Accessories: Accessory Enhancement Stones, Enhancement Stone Fragments, and accessory crafting materials.
Soul Shields: Enhancement Stone Fragments, and Forgestones.
Salvage results also differ based on the equipment's enhancement level. When enhanced equipment of certain levels are salvaged, you may obtain Radiant Enhancement Stone Fragments or Radiant Enhancement Stones.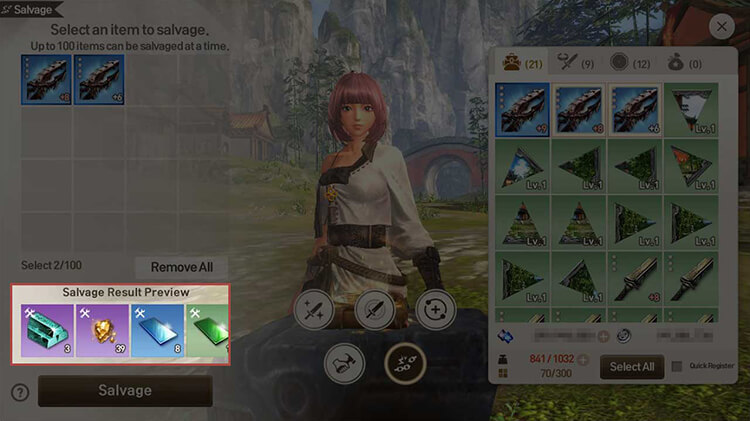 Proceed with Salvaging
Tap the "Salvage" button to start the process. The results window will pop up afterward.
Tap "Confirm" to place the salvaged materials in your Inventory.
Tap "Move to Storage" to move crafting materials to Storage. Other items will be placed in your Inventory.