Grand Pure One is an AP/Poke hero in Extraordinary Ones, the innovative anime 5v5 MOBA game made by NetEase Games.
Simple Introduction
Name: Grand Pure One.
Race: Immortal.
Height: 144cm.
Weight: 36.5kg.
Birthday: 2/15.
ID: The principal and founder of NW #3 High School.
As an educator, she advocates that education for all without discrimination and teaches students in accordance with their aptitude.
In the game, Grand Pure One is an AP hero who's very intelligent and farsighted.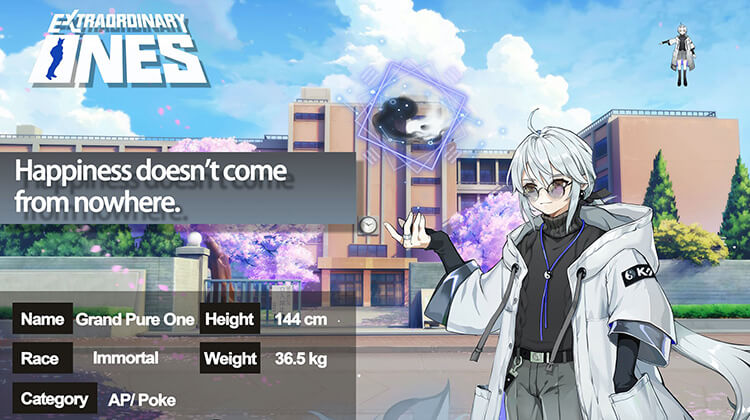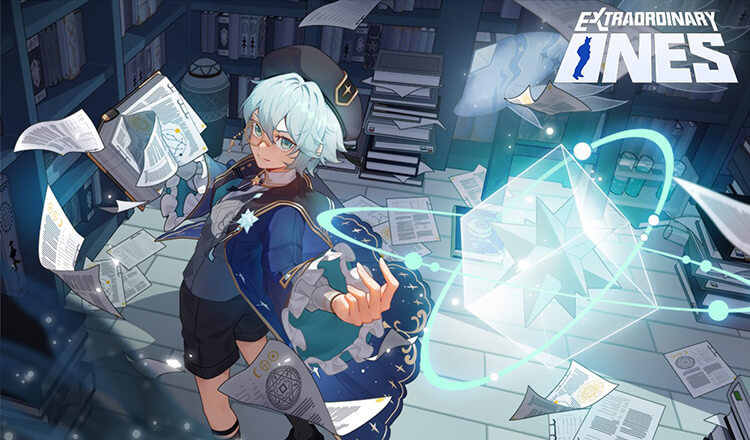 Hero Skills
[0] Yin and Yang
Regulates the powers of Yin and Yang, with a total of 8 points between them. Yang points increase Spell Attack and Yin points increase Attack Speed and Move Speed.
When Yang is greater than Yin, she can cast Star Burst.
When Yin is greater than Yang, she can cast Frost Ripple.
When they are in balance, she can cast Bagua Wave.
[1] True Yang
Shoots true Yang spirit power forward, dealing continous Spell Damage to enemies caught within and adds a stack of Star to enemy heroes and jungle mobs. Gradually increases Yang attribute.
[2] Yin
Concentrates the power of Tin, gradually increases her Yi attribute. While active, each attack will fire an extra Yin qi attack, adding a stack of Shadow to enemy heroes or jungle mobs.
[3] Balanced
Adjusts Yin and Yang until they are balanced. Recover MP for every Yang Gender Shift to Yin. Recover HP to every Yin Gender Shift to Yang.
[4] Star Burst
Releases a Sunfish to charge at the target, dealing Spell Damage. The damage increases by 15% for every stack of Star on the enemy. At max stacks, deal an extra 15% damage.