Jade Emperor is a Tank/Restore hero in Extraordinary Ones, the innovative anime 5v5 MOBA game made by NetEase Games.
Simple Introduction
Name: Jade Emperor.
Race: Immortal.
Height: 178cm.
Weight: 62.4kg.
Birthday: 1/9 (Lunar Calendar).
ID: Meta High School Principal.
An aristocrat with noble manners, with exceptional skills in predicting the future and handing interpersonal relations.
Founded Meta High School by following No.3 High School's example. Maintains an ambivalent relationship with Grand Pure One.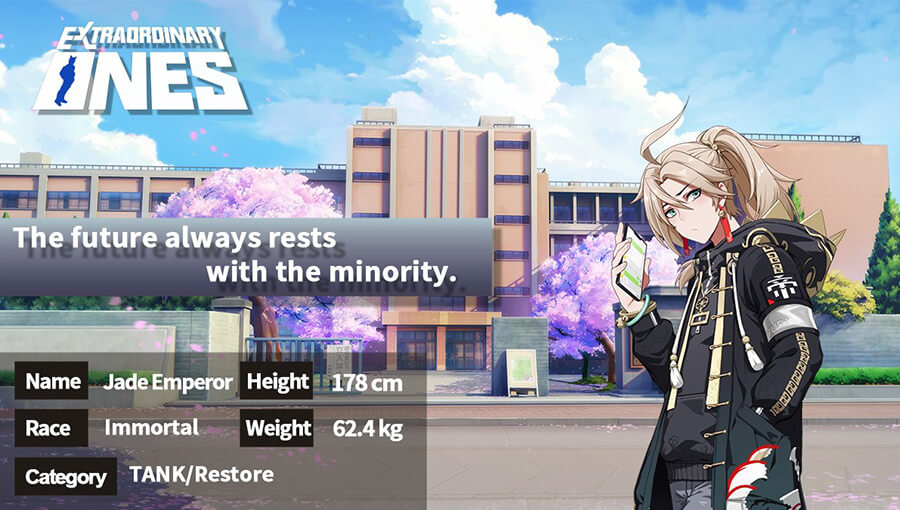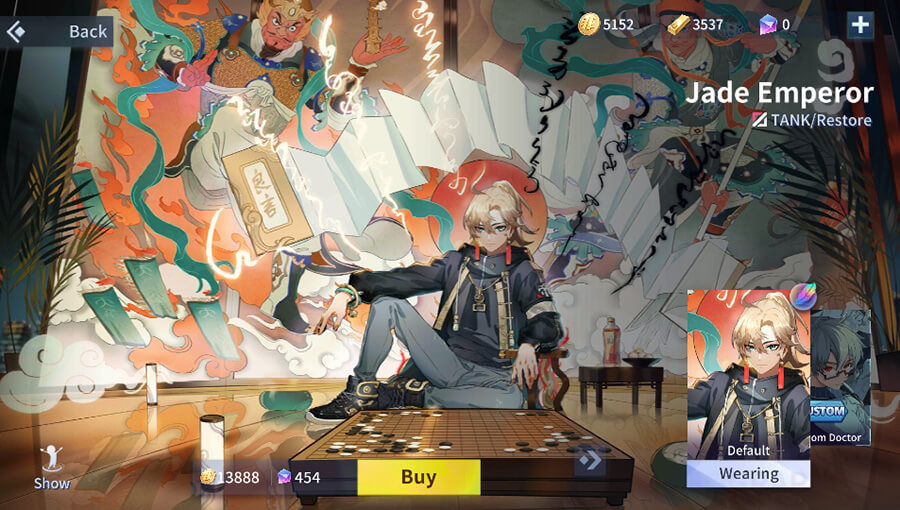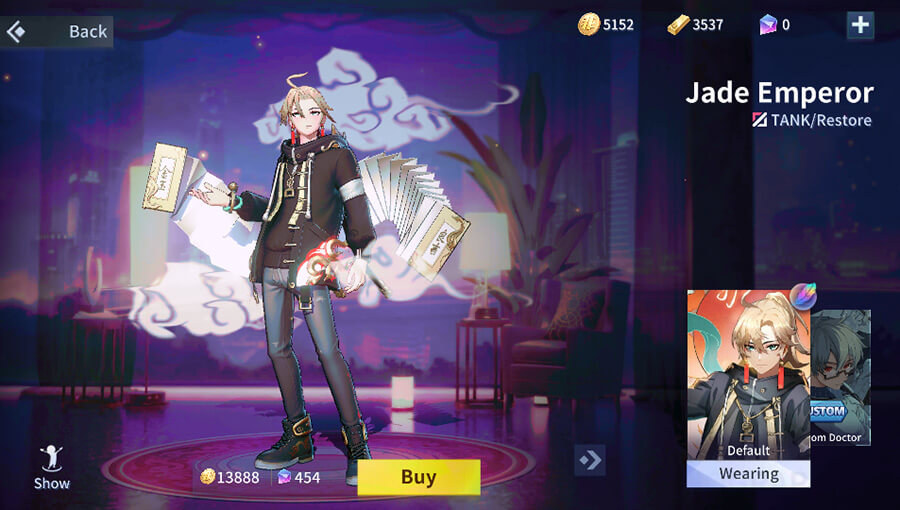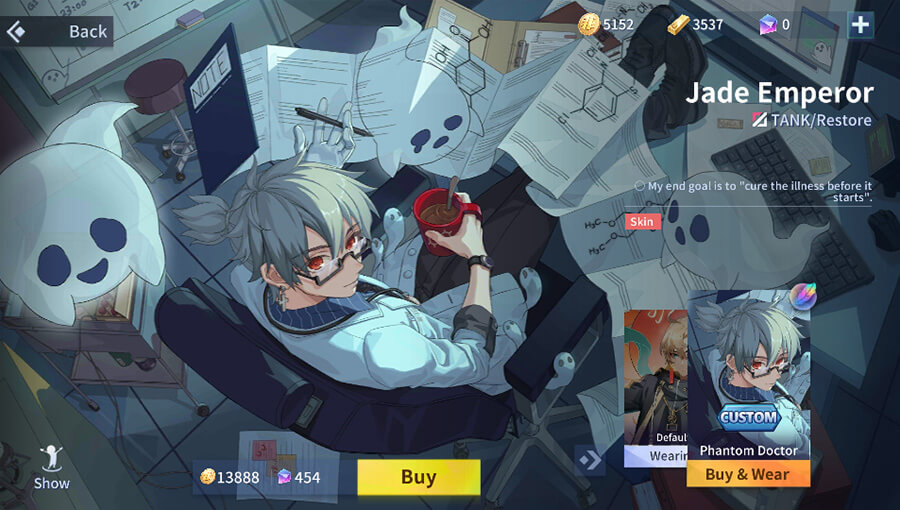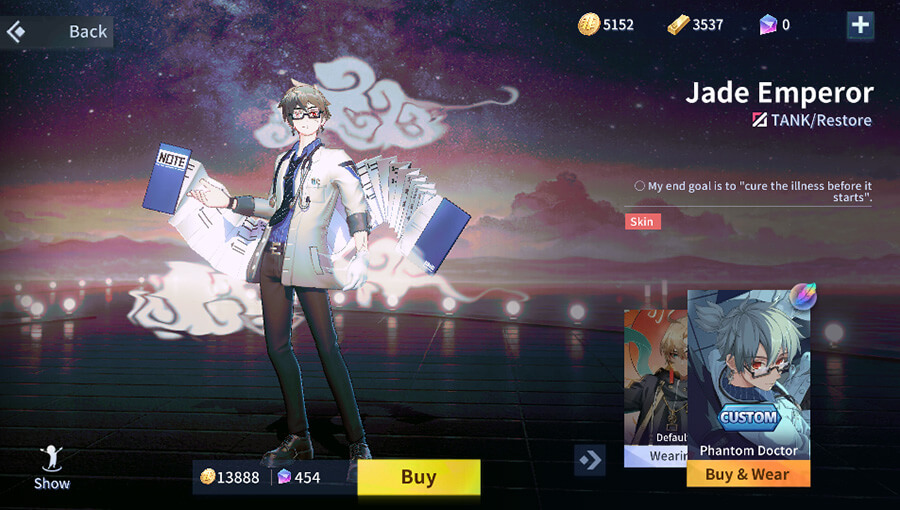 Hero Skills
[0] Truth
Hitting enemy heroes with the skill reduces damage taken and increases Sacred Edicts.
[1] Heaven
Pulls enemies to the center after charging.
[2] Cosmic
Releases a scroll that deals damage in a straight line and bounces back to heal ally units.
[3] Rule of Law
Deals AoE DMG at self/ally unit's location. Hitting an enemy hero can add a shield.
[4] Sacred Edict
Releases multiple Sacred Edicts around, dealing damage.
Awaken: Edicts bounce back after reaching the fatherest distance, dealing damage one again and then restoring self HP.