Jinzha is an AD/ASN/Dash hero in Extraordinary Ones, the innovative anime 5v5 MOBA game made by NetEase Games.
Simple Introduction
Name: Jinzha.
Race: Members.
Height: 172cm.
Weight: 61.0kg.
Birthday: 5/4.
ID: The leader of the sports world.
The eldest daughter of the Li family, and the older sister and idol of Lotus.
Adept at any sport, no matter what it is.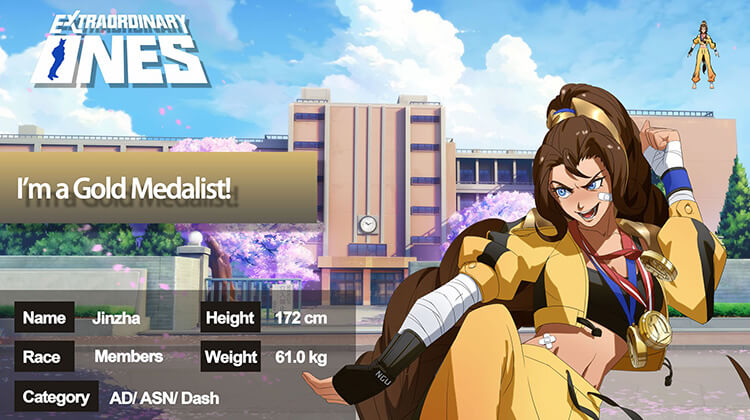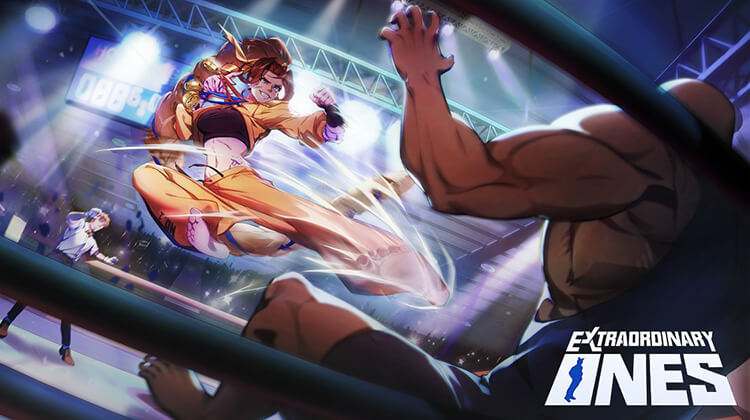 Hero Skills
[0] Gold Medal Hoarder
Jinzha collects 1 Gold Medal by gaining kills or assits, permanently increasing ATK by 10 points. Max 20 Medals.
Jinzha's skills consume energy, which is restored over time and through normal attacks.
[1] Triple Kick
Performs three kicks in front of her that also propel her forward while dealing Phy.Damage. The third kick will temporarily knock the target away. Each kick will reset normal attacks.
[2] Side Step
Jinzha performs a roll in the specific direction, dealing Phy.Damage along the way. Once she lands, she immediately charges in the direction of the left joystick, dealing Phy.Damage again. If she hits an enemy, the skill's CD is greatly reduced.
[3] Brilliant Top
Jinzha flips over and begins spinning her legs, dealing multiple instances of Phy.Damage and restoring her own HP for each hit. Can move while channeling. The longer the skill is channeled, the more Energy is expended.
Awaken: Each strike will blind the target for 0.4 seconds.
[4] Extraordinary Ones's Golden Flash
In a flash of gold, Jinzha appears next to an enemy hero who has been knocked away, then knocks away enemies around the target area. She then smashes the enemy into the ground with fierce kicks, dealing Phy.Damage. Last 1.1 seconds.