Manjusri is an AP/Crowd Control/Poke hero in Extraordinary Ones, the innovative anime 5v5 MOBA game made by NetEase Games.
Simple Introduction
Name: Manjusri.
Race: Immortal.
Height: 162cm.
Weight: 44.4kg.
Birthday: 1/7.
ID: Winding Stream Library Director.
The power of Super Memory can rearrange or alter self or others' memories.
Gentle, confident and always with a sweet smile. Known as a women without flaws.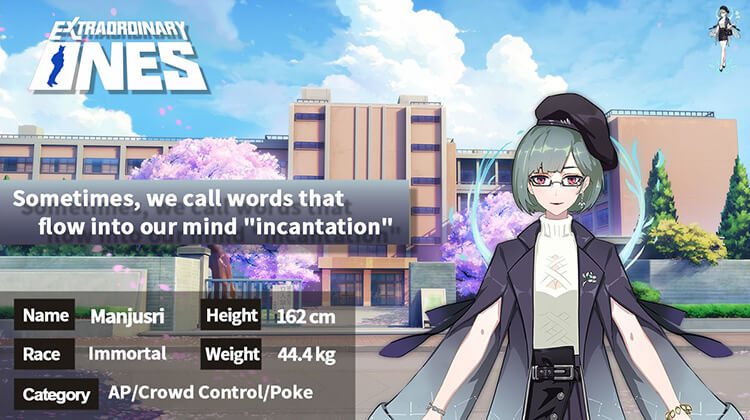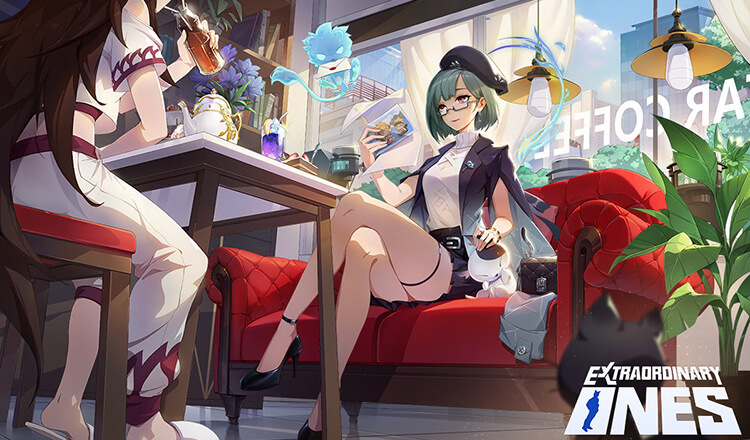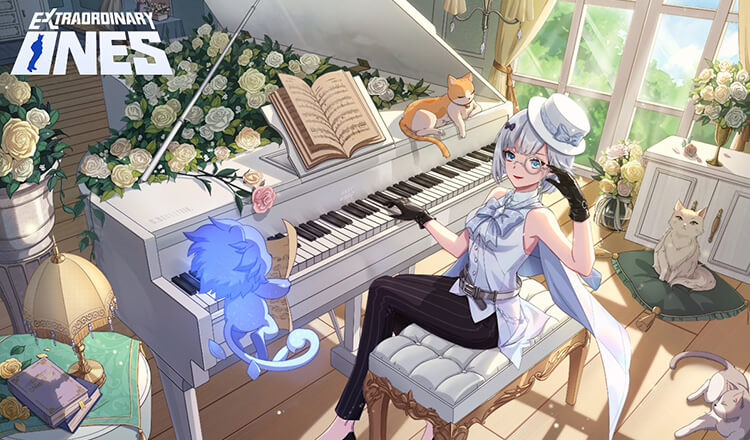 Hero Skills
[0] Blossom
When Manjusri's skills hit an enemy hero, she gains stacks. At full stacks, she gains an extra ultimate.
[1] Unlimited Illusion
Manjusri summons an illusion, dealing damage and slow effect to enemies within range.
[2] Soul-purifying Music
Lion cub and its Spirit freeze enemies nearby and deal damage.
[3] Lion in Sync
Manjusri releases a lion cub to search enemy heroes, dealing damage and slow.
[4] Law of Being
Manjusri summons a magic circle that deals damage to enemies within range after 1.3s.