The day has finally come – Android owners can now play the Fortnite: Battle Royale beta on any compatible device.
No invite is required. You simply have to visit fortnite.com/android to download the beta.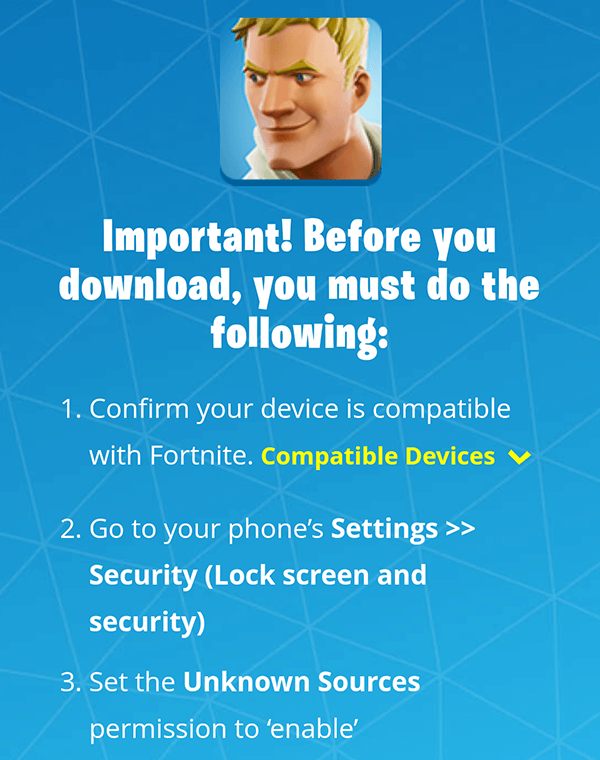 There's a long list of devices that can run the Fortnite Android beta. These devices include the Samsung Galaxy S7, S8, S9, Google Pixel and Pixel 2, and more.
If your phone isn't on the list, you might be able to run the Fortnite Android beta if your device has certain specs. Epic Games recommends an OS of Android 8.0 or higher, 3GB of RAM or higher, and a GPU of Adreno 530, Mali-G71 MP20, and Mali-G72 MP12 or higher.
Android owners who have been dying to play the popular battle royale game on their phones finally have the chance to do so. If you have any additional questions about the Fortnite Android beta, you can visit Epic Games' FAQ page.
Source: Dot Esports