Fortnite Battle Royale developer, Epic Games, has announced their upcoming plans for this game like ongoing optimizations, West Coast (Us) / Brazilian servers, limited time modes and more. Let's check out!
SERVICE STABILITY ISSUES
We were not able to stay ahead of our continued growth and multiple of our backend services have been struggling under load the last several weeks (e.g. friends functionality and general login service). And we also shipped v2.3.0 with significant bugs.
We don't consider either acceptable. We have changed our release plans & processes to help improve quality of client builds, and scrambled people to make traction on backend scalability by any means possible.
ONGOING OPTIMIZATIONS
When you play some Battle Royale, we want the time from when you're in the lobby to when you're in the action to be as short as possible. We're continuing to work on load time improvements to help with that. You want a smoother in-game experience, and we agree!
We are testing and bug fixing improvements that will deliver better level streaming with less hitches. We're getting close to being able to test a significant optimization to our networking code that should get us closer to running the server at a solid 20 Hz even in the beginning of the match.
60 FPS ON CONSOLE
Later this month we plan to add an optional 60 FPS mode for Battle Royale on consoles (PS4, PS4 Pro, Xbox One, Xbox One X). This 60 FPS mode is tuned for each console to maximize frame rate while minimizing loss of visual quality.
WEST COAST (US) / BRAZILIAN SERVERS
We feel your pain with ping (our internal playtests are done across the ocean). We have added West Coast and will add Brazilian Xbox servers to provide better connection options.
The below picture shows average ping improvements for West Coast (US)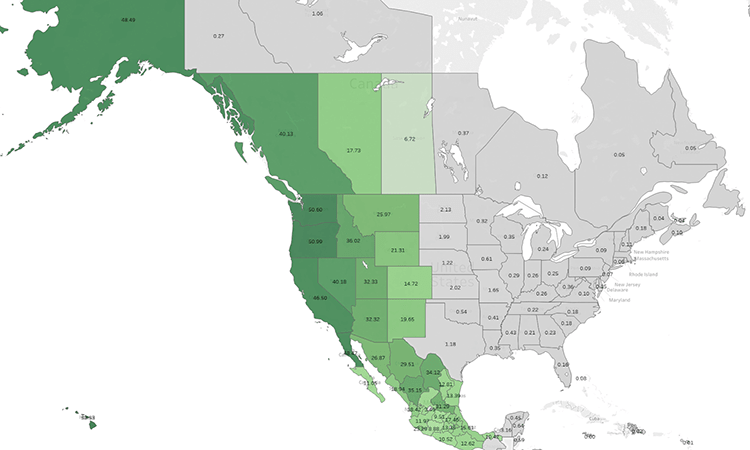 MATCHMAKING IMPROVEMENTS
We are working on changes to matchmaking that are aimed at creating matches with a more balanced distribution of skill.
ART
The Art team has been having a blast coming up with cool ideas for cosmetics in Fortnite Battle Royale. Since the holiday event we've enjoyed seeing the community embrace outfits like the Fort Knights and Disco Heroes.That trend towards more adventurous items will continue.
Gliders deserve love too and we've begun work on a pipeline that allows us to add new model parts and materials to create more unique Gliders. Here is an example that might pop into the store in the near future!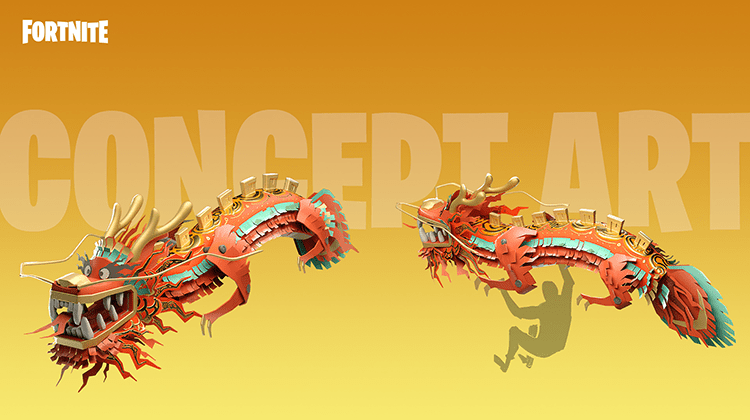 Additionally, we are working on new Outfits that change more of the model, similar to how we created Raptor!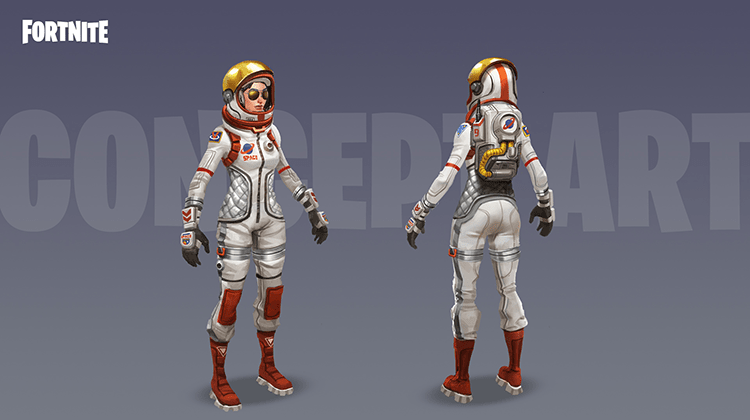 We want to hear from you! We love your ideas, and thanks to reddit user /u/Pandanapper the Llama Unicorn Pickaxe for the Brite Bomber has come to life!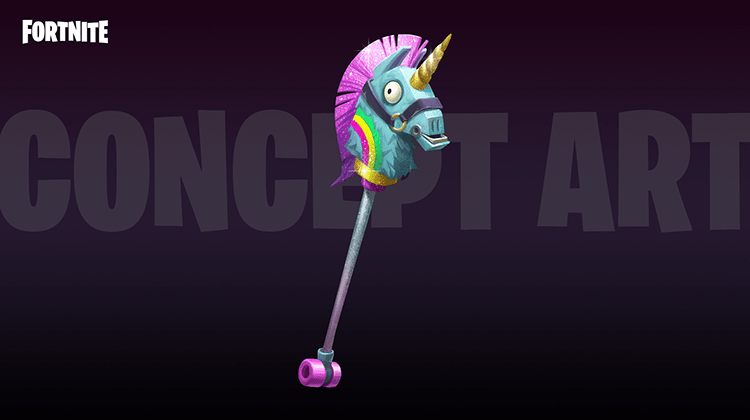 How about making the things you already own even better? We're looking at previously released cosmetic items and finding ways to juice them up! One example is adding new visual effects to the Party Animal Pickaxe (now with splashing animations).
Weekly updates, items, and features!
We're continuing to prototype new weapons and consumables, and will roll them out as they're ready. Additionally, we're looking to add different types of items down the road (beyond just weapons and consumables) that will allow for exciting new ways to play.
Next week we'll be putting our first weapon (SMG) into the Vault. These weapons may or may not return and this allows us to manage the weapon pool as we introduce newer weapons.
You have also helped to surface quality of life fixes, and here are some on the short list right now are:
– Improved building controls on console
– Team Communication outside of voice chat
– Ability to re-queue from the death screen
– Ability to preemptively hold down the search button while approaching a searchable object
– Display of how much ammo is loaded into a gun on the weapon widget
– Larger map w/ zoom
QUICKBAR IMPROVEMENTS
We've been working on making that swap between your weapon bar and your build bar feel more crisp. Making it easier to swap between build pieces when you have moderate ping and removing visual stuttering when you quickly scroll through items are being worked on as well!
SOCIAL
Many of you love playing Fortnite with friends. We take that to heart so we've been in the lab cooking up ways to improve that. In the short term we'll enhance your abilities to find and play with your friends. Long term we plan to rework the social architecture and all social features within Fortnite (i.e. chat and friends list).
Invite your friends, first from Facebook (PC first, console to follow), soon with other social networks! We're also working on a "Looking for Group" feature to make it easier for your squad to party up or look for more!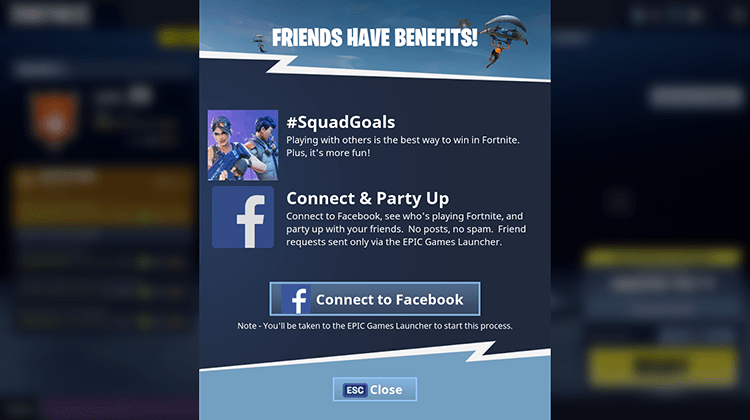 Feature Example: You'll be able to spectate and chat with your friends while you wait for them to finish up that solo match, in-game!
If you're feeling generous, we have a feature on the horizon just for you!
LIMITED TIME MODES
We've been hammering away at Limited Time Modes! Getting you multiple playlists (solo, duo and squads) during LTMs is at the top of the priority stack. We've been using multiple data points (including your feedback) to iterate our existing LTM's and to build brand new LTM's. We are planning to quickly spin up a dozen or so LTMs, some of these may be more straightforward (e.g. along the lines of Sniper Shootout, Sneaky Silencer etc.). We also use LTMs to test new Shooting Models.
From there, we want to make internal improvements so we can introduce more involved LTMs (e.g. "floor is lava").
Modes we plan to run in the next month or so:
– Blitz Mode (shorter matches!)
– Drop into the first circle
– Generally less time between circles
– Team sizes in between 50v50 and squads
– 50v50 v2
– Closer to the 50v50 Trailer experience
– Split to start
– Converge on Battle
– Bus for each team
– See all your squadmates on the map
– More supply drops
CUSTOM MATCHES
You may have seen some players getting involved in our Fortnite Friendlies, which is our way of testing out private match functionality and working out the bugs. We want to iron out some of the bigger kinks before rolling this out to the entire game!
AUDIO
Footsteps
Above/below footsteps have been implemented, meaning that different audio assets will play depending on another player's position relative to you. These assets have been filtered based on real-world data to sound like they're on the floor above you versus the floor below you.
In addition, we also remove some of the filtered above/below content if there's direct line of sight between you and the other player. This "opens" the footsteps up a bit and helps in cases where the building gets a little wild.
Listener Position
We'll be changing the way the listener behaves for 2.5. Volume attenuation will be moved to the player's location, and panning will still be calculated from the camera. Previously, panning and volume attenuation were based on the camera's location. This led to a lot of confusion when moving the camera around to locate a chest, as the volume would dip in and out as the camera swung around.
Building
Audio for placing structures has been redesigned to put more emphasis on the "placement" of structures. So if a player is rapidly approaching you and building ramps up to your tower, you'll hear a steady "chunk, chunk, chunk" as they place the structures, extending to about the range of sprinting footsteps. We'll be closely monitoring how this affects building, both in offensive and defensive situations.
BATTLE PASS SEASON 3
We thank all of you for your support throughout Season 2. We're excited and can't wait to announce details on the Battle Pass for Season 3!
For example, we heard your concerns about the daily challenge system.
In Season 3 we're adding flexibility by replacing the second daily challenge with a new weekly system. Battle Pass owners will unlock a new bundle of quests each week of the season which can be completed any time before the end of the season.
Source: Fortnite official site.