Angela
General Information
Class
Mage
Subclass
Artillery Mage
Strength
Burst/Shield
Recommended Lane
Mid Lane
Release Date
Brazil: March 8th, 2023
Cost
Free Hero
Angela Bio
When the mysterious mage Merlyn accidentally trapped herself in a bubble cage, she was forced to occupy the body of Angela, an unsuspecting passerby, in order to escape.
Thus, it came to be that this innocent-looking girl is actually an archmage with the ability to wield powerful magic. However, the young Angela had long admired Arthur, the leader of the Knights of the Round Table. This emotion is still there, and it is so strong that Merlyn is finding it impossible to resist.
Abilities
Passive Skill
Flame Incantation: Every time Angela's skill hits an enemy, they will take higher damage from her subsequent skill attacks.
Skill 1
Scorching Barrage: Unleashes fireballs at the target area that deals multi-phase damage to enemy heroes.
Skill 2
Chaos Cinders: Hurls a fireball at the target location that turns into a firestorm when it hits an enemy or reaches it max range, slowing and dealing damage to nearby enemies.

Any enemy that is hit directly by the fireball is stunned.

Skill 3 (Ultimate)
Blazing Brilliance: Emits light rays in the target direction continously, dealing damage over time to enemies.

Gains a shield and immunity while the shield is active.
Skins
Classic Angela
Knowledge is power! The mysteries of magic exist for her alone.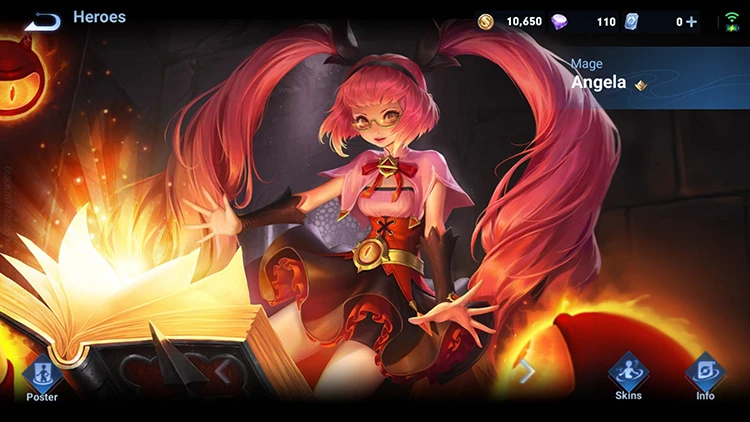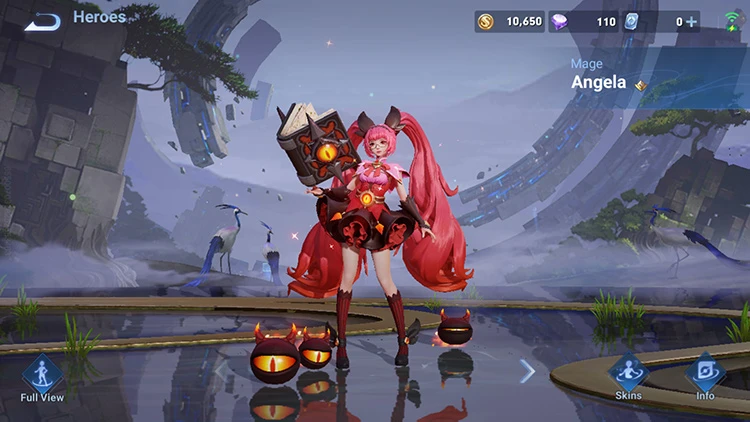 Playful Trickster
One-of-a-kind and uttery indestructible.
Price: 488 Tokens.
Release date: March 8th, 2023.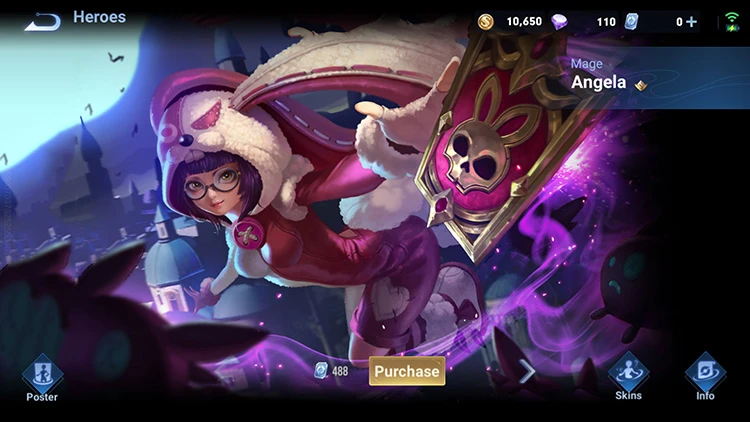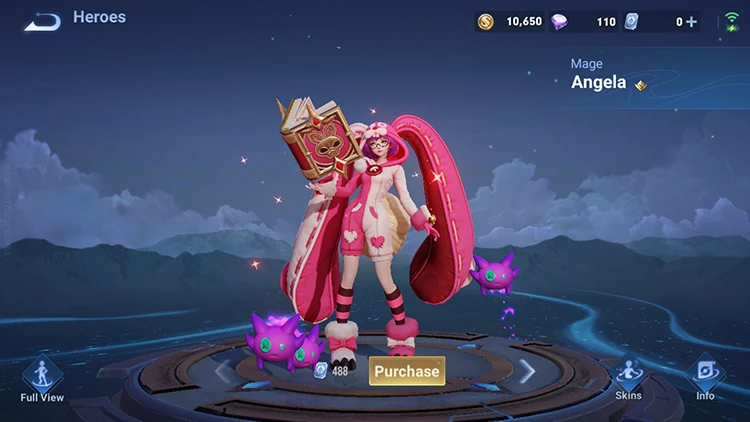 Videos