Arthur
Class
Fighter/Tank
Subclass
Assualt Fighter
Strength
Recommended Lane
Clash Lane
Release Date
Brazil: March 8th, 2023
Cost
New Player 7-Day Sign-in: Day 1 Reward
Arthur Bio
When the temple of the Knights of the Round Table was under attack, young traveler Arthur drew Excalibur—the sword in the stone—and defeated the invaders. Since that day, he has been hailed as "King Arthur."
Armed with Excalibur, he swore to protect the temple that symbolized the honor and dignity of the Knights of the Round Table. With a firm belief in the honor of the Knights, he rallied the forces of Eventide Cathedral under his name.
Abilities
Passive Skill
Holy Vanguard: Invokes the protection of the Holy Vanguard to restore 2% of his max Health every 2s. If his Movement Speed is decreased, this effect is doubled.
Skill 1
Valiant Charge: Enhances the next Basic Attack to dash, inflicting extra damage and silence.
Skill 2
Whirling Strike: Deals damage over time to nearby enemies in range.
Skill 3 (Ultimate)
Might of Excalibur: Jumps to the target enemy hero to deal damage. Launches all heroes within range.
Skins
Classic
The king is the judge, jury and merciless executioner!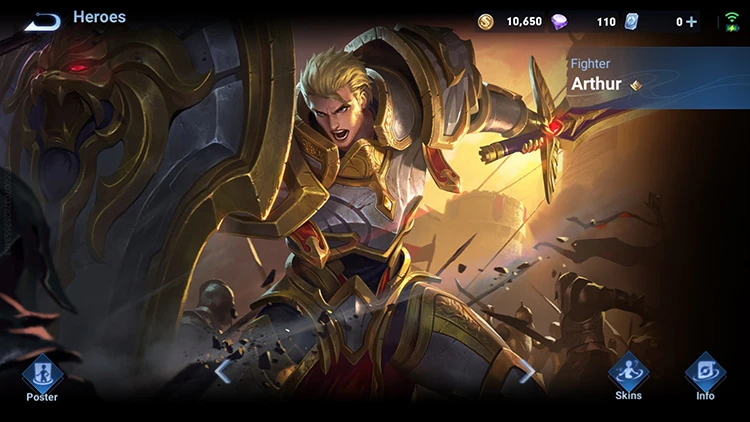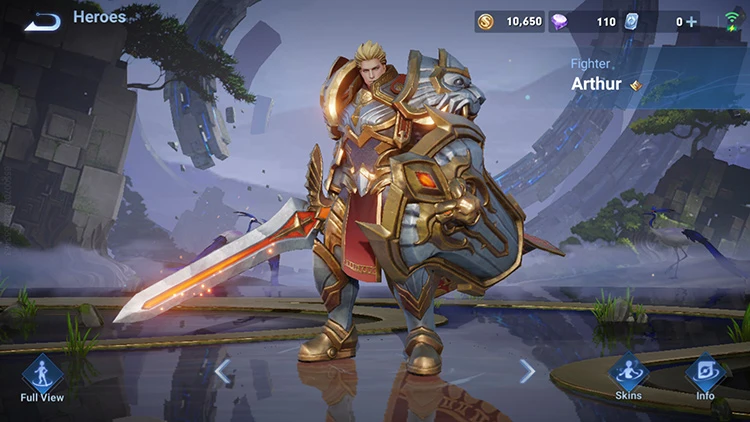 Videos