Lian Po
General Information
Class
Tank
Subclass
Vanguard Tank
Strength
Crowd Control/Initiator
Recommended Lane
Clash Lane
Release Date
Brazil: March 8th, 2023
Cost
Free Hero
Lian Po Bio
Lian Po was born to a relatively wealthy clan in the Southlands, a background that gave him many advantages but also trouble, as neighbors would often raid his home. Only when Lian Po grew old enough to help protect his clan was the situation gradually reversed, as he was elected clan leader and went on to guard the Southlands with his strength.
When the Blood Clan invaded, spurred on by his opponent Bai Qi, Lian Po headed to Jixia alone to grow stronger and prove that he could still protect his clan.
Abilities
Passive Skill
Warrior's Soul: Gains immunity while using skills.

Gains Battle Spirit continuously while in battle. Basic Attack and skill hits grant additional Battle Spirit.

Battle Spirit grants extra damage reduction, as well as extra Attack Speed when it reaches its max value.

When out of battle, Battle Spirit will diminish over time.

Skill 1
Burst Ram: Charges in the target direction, dealing damage and launching enemies in the path.

Passive: Every 2 Basic Attack, enhances the next Basic Attack to deal additional damage.

Skill 2
Magma Slam: Gains a shield.

Slows nearby enemies within a certain range. After a brief delay, deals damage to enemies in range.

Skill 3 (Ultimate)
Tremor Smash: Leaps to the target location and hammers the ground 3 times. The first 2 blows deal damage and slow enemies, while the 3rd blow deals damage and launches enemies.
Skins
Classic
Even the toughest of the tough can't take his punches.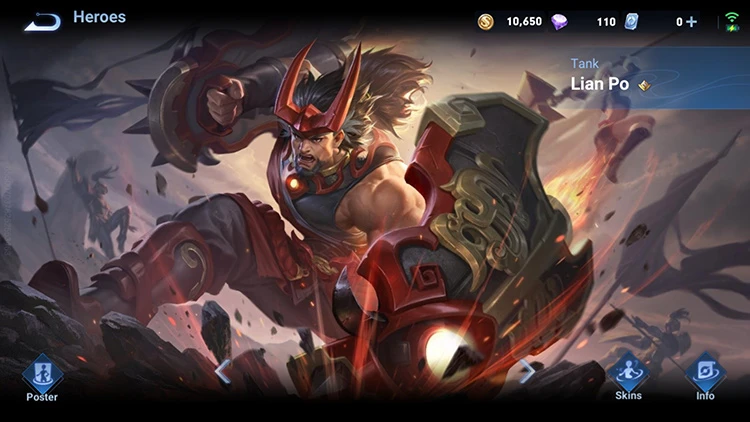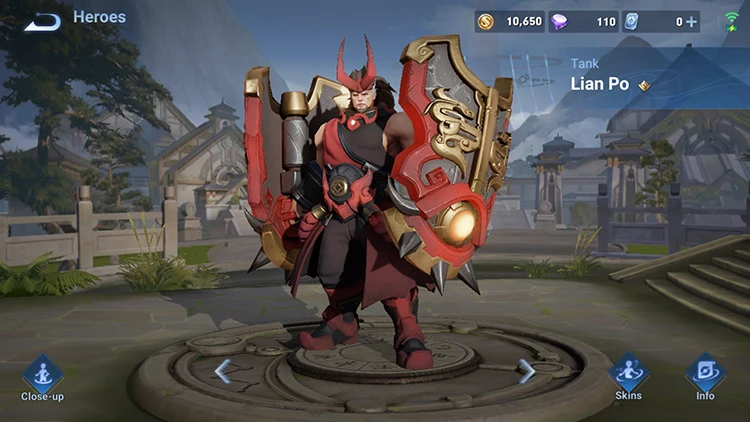 Eternal Explorer
Come, follow me.
Price: 488 Tokens.
Release date: March 8th, 2023.
Effect: New skill effect color.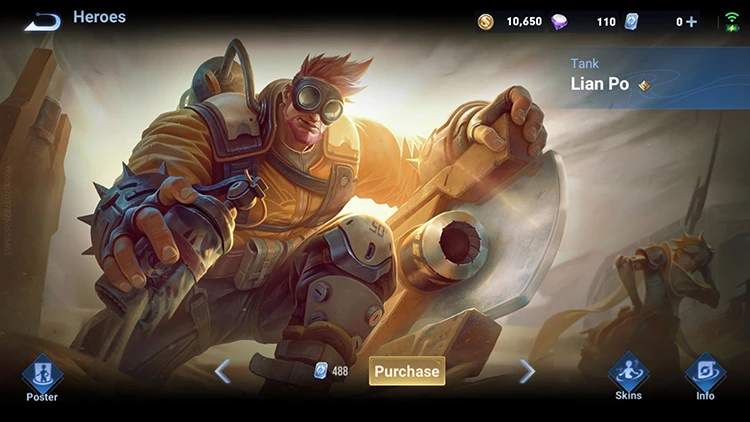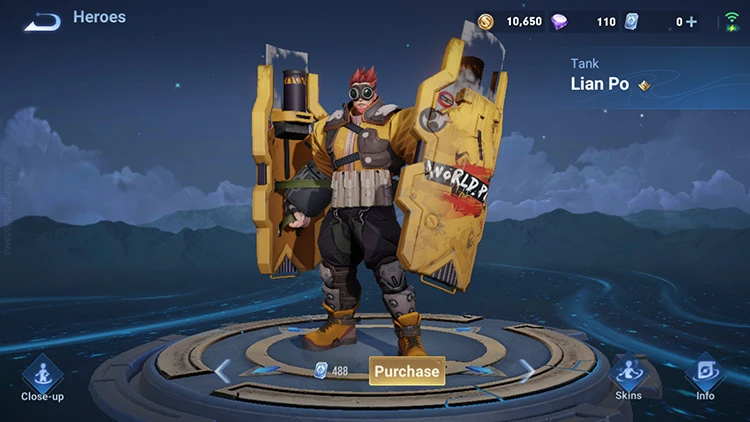 Videos