Solarus
General Information
Class
Marksman
Subclass
Combo Marksman
Strength
Crowd Control/Initiator
Recommended Lane
Farm Lane
Release Date
Brazil: March 8th, 2023
Cost
Free Hero
Solarus Bio
Solarus is the only heroic marksman in the world to have been made an enforcer by the superbeings and trusted to carry out their will. Later, to atone for the superbeings's enslavement of the anomalics, he was ordered to destroy the Sun Tower.
However, in his pursuit of its destruction, the power-hungry sharpshooter felt inevitably drawn to the Sun Tower's brilliance. He absorbed the Wonder's power, which cursed him to a deep slumber. When he woke up, the world was truly Solarus's hunting ground.
Abilities
Passive Skill
Chastising Shot: Solarus gains an Attack Speed bonus when his Basic Attack hits enemies, for up to 3 stacks. After 3 consecutive Basic Attacks, Solarus's Basic Attacks are enhanced for 3s, firing 3 arrows at a time, with each arrow dealing damage equal to 40% of the original damage.
Skill 1
Arrow Volley: Enhances Basic Attacks for 5s to deal heavy damage. At the same time, Solarus shoots arrows to hit two other enemies in front of him, dealing 50% damage.
Skill 2
Afterglow: Inflicts damage and slow on enemies in the target area while also gaining vision of the area.
Skill 3 (Ultimate)
Burning Sun Arrow: Fires an arrow in the target direction. Deals AoE damage upon hitting a hero, inflicting stun and slow.
Skins
Classic Solarus
I am awake. It's time to hunt!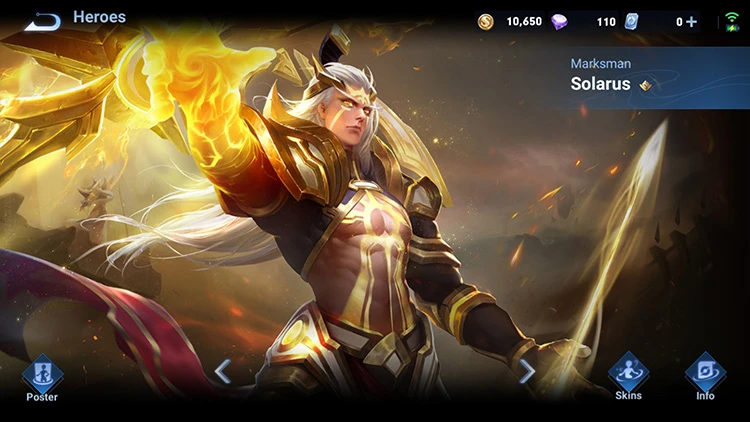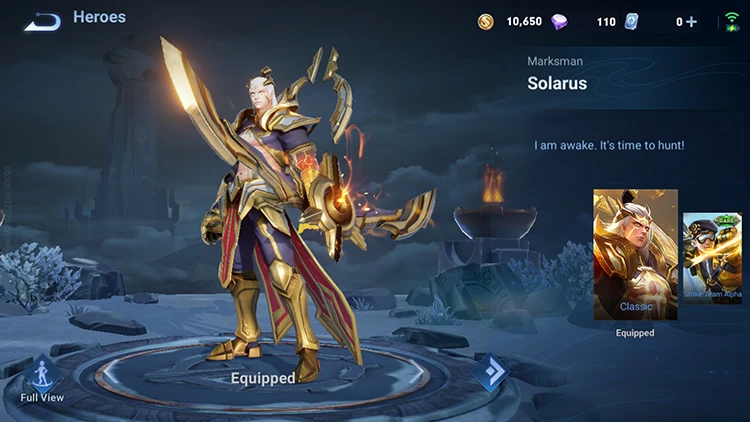 Strike Team Alpha
Peace is my mission.
Price: 588 Tokens.
Release date: March 8th, 2023.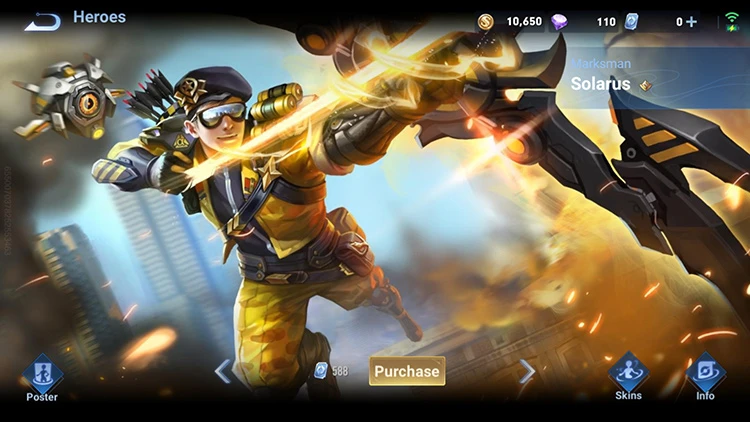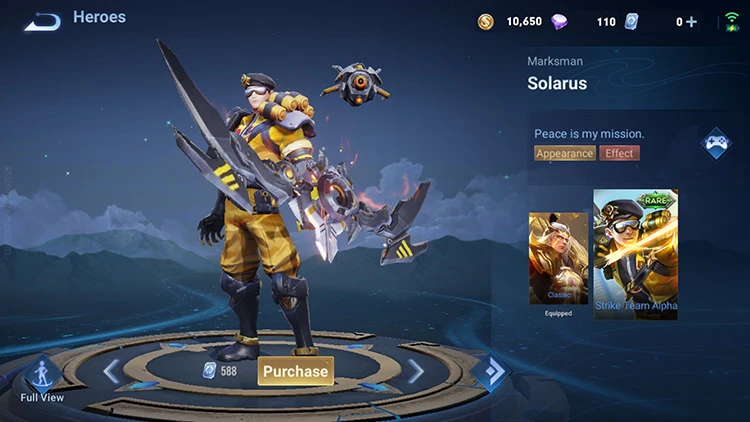 Videos