In the first stage of its international expansion, a new KPL competition will be opened up in South Korea, and another covering Hong Kong, Macao and Taiwan, and Southeast Asia. The Champion and second place of each of these regions will be invited to the 2019 KPL Winter Champion Cup, with four more teams to be directly invited from China. The competition will be held in January with a $500K (USD) prize pool.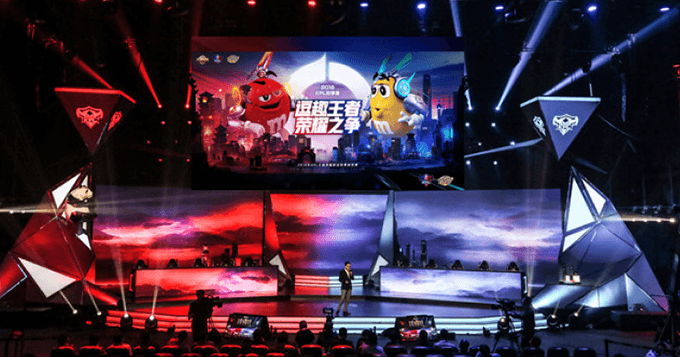 In addition, two more non-endemic brands have been added to the KPL's sponsorship portfolio—M&M's and car brand Saic Volkswagen. McDonald's, Vivo and Shanghai Pudong Development Bank will continue on as the main sponsors of the 2018 KPL season. Tencent also has licensing deals to create official KPL merchandise with sports apparel brand Under Armor, jewelry brand Lukfook Jewellery, outdoor fitness brand GARMIN, and NEWERR.
The KPL Autumn Split will be streamed on multiple Chinese platforms, including Douyu, Huya, and the official Tencent streaming platforms Penguin Esports, Tencent Sports, and VSPN.
Tencent also announced the formation of the KPL UNION. Five basic professional standards will be developed for the competition, which includes the qualification of clubs and players, a local salary cap, management rules, and set standards for international and local events. Promotion and relegation in the KPL will be canceled, and the team count will be increased from twelve to fourteen. Chinese pro teams TOP.m, RW侠, TS Gaming, and Team WE are the first to join the KPL UNION.
Honor of Kings is a mobile game published by Tencent Games, and is among the world's most profitable gaming properties, having grossed 4B yuan ($630M) in Q1 2018, according to the China Gaming Industry Report. A localized version game, Arena of Valor, was released last year in territories including Europe and the U.S., with a $500K prize pool World Cup held for the game in July.
Source: The Esports Observer