Shockblade Kassadin
Price: 1350 RP
Bio: As high priest of the Shockblade order, Kassadin has a deep connection to the Storm few understand, but all respect. It is the power of his station that allows the Shockblades to follow their targets in and out of the spirit realm, going where no one else can to protect the people under their charge.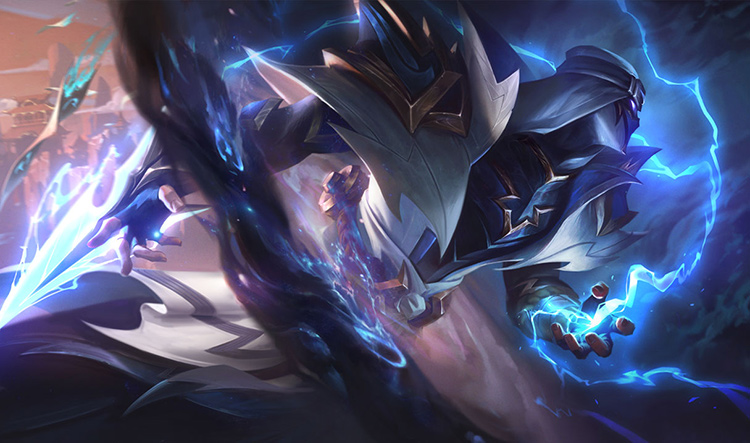 Chromas









Shockblade Shen
Price: 1350 RP
Bio: Once half of an elite operative duo for the Shockblade order, Shen stepped away from combat after he made a mistake that nearly cost the life of his partner, Zed. Now Shen mentors young shinobi training to join their ranks– but his new charge may inspire him to take up his sword and join the fight once more.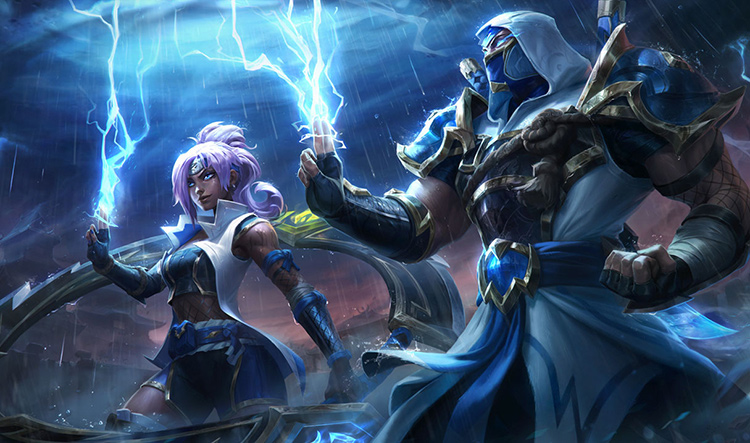 Chromas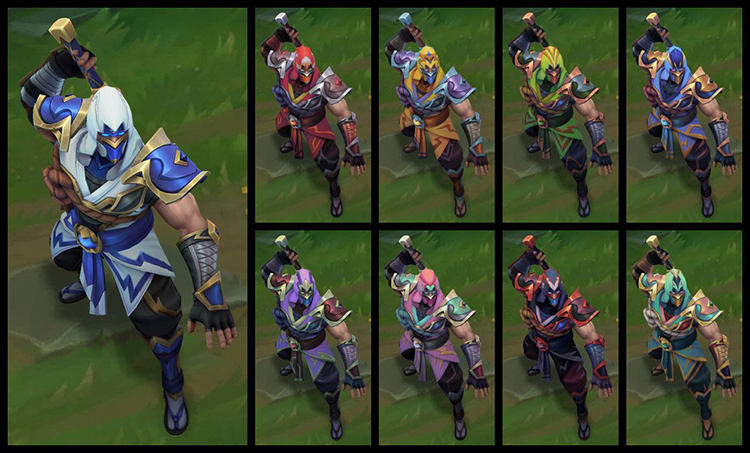 Shockblade Qiyana
Price: 1350 RP
Bio: Tempestuous as the Storm itself, Qiyana braved the Cloud Ritual despite warnings that no one had survived in years. Perhaps it was her display of stubborn courage the Storm found worthy, or something else; either way, she is now Shen's student, determined to master lightning the same way she mastered the other elements.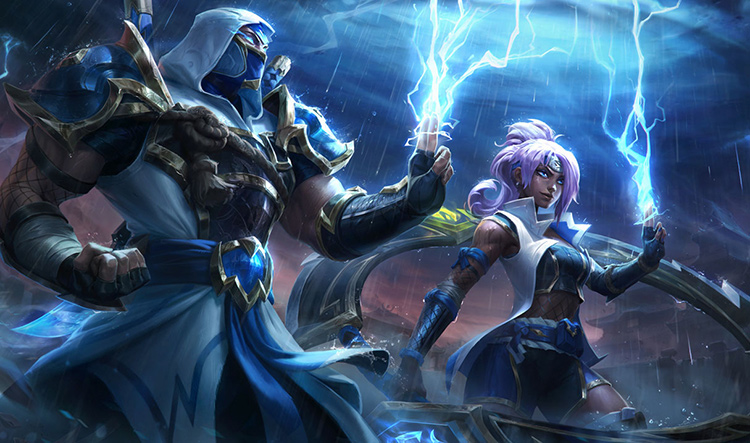 Chromas









Firelight Ekko
Price: 1350 RP
Bio: Celebrating the RiotX Arcane event.

Chromas








Admiral Glasc
Price: 1350 RP.
Bio: Ambitious, cunning, cutthroat– these qualities served Admiral Glasc well during the Galactic Civil War. They serve her still, both on the front lines and in the weapons manufacturing industry. As leader of the Royal Space Military's R&D unit, Admiral Glasc will bring order to the galaxy with a firepower unmatched: whether it's dropping planetside or traversing distant stars, the universe is her chessboard, and she is the queen.

Chromas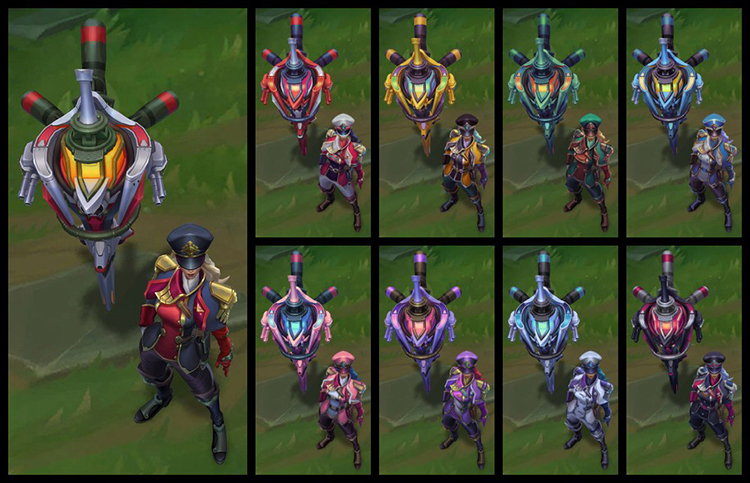 Brave Phoenix Xayah Prestige Edition
Bio: Her heart unwavering, Xayah carries the fenghuang's blessing with her across the once peaceful lands. She makes quick work of those who would lay waste to the relics of the past, her magic mirroring their beauty in a harmonious dance. If they wield their power in order to honor their ancestors, Xayah is confident that the forces of good will prevail.