Free Hero Rotation Update
This week's free hero rotation has been updated!
On June 2, 2022 (Thursday), a new rotation of heroes will be available in 5v5 battles: Captain America, Captain Marvel, Cloak & Dagger, Doctor Strange, Emma Frost, Gambit, Loki, Rocket Raccoon, Storm, and Wolverine. Go forth into battle, Watchers!
New Watchers (characters below Lv. 10) can use heroes (beginner and easy difficulty) from the weekly free roster, and also from the free roster for new players.
Added Content
Battle Pass
S.H.I.E.L.D. has announced Battle Pass 021!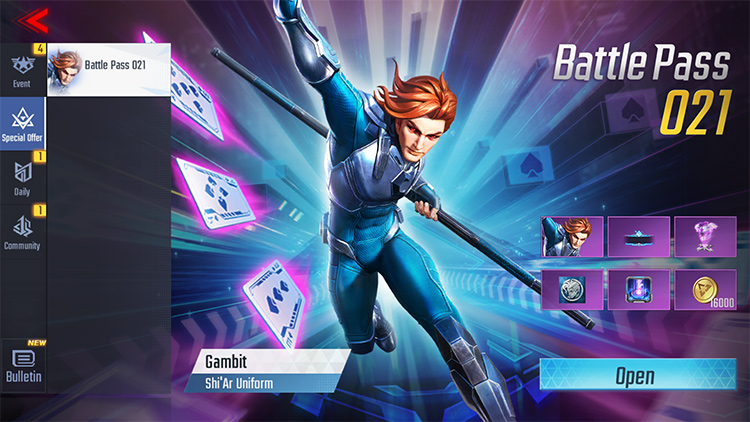 Complete S.H.I.E.L.D. quests to increase your Battle Pass Level and unlock supply rewards! Spend 428 Star Credits to unlock the Special Supplies and claim them according to your current level.
Current supply rewards include Gambit's Shi'Ar Uniform skin, Home Beacon – Shi'Ar Uniform, Broadcast Screen – Shi'Ar Uniform, and other rare items. Spend 798 Star Credits to unlock special supplies, receive an early trial for Gambit's Shi'Ar Uniformskin, obtain the Battle Pass 021 Special Avatar Frame, and instantly gain 20 Battle Pass levels!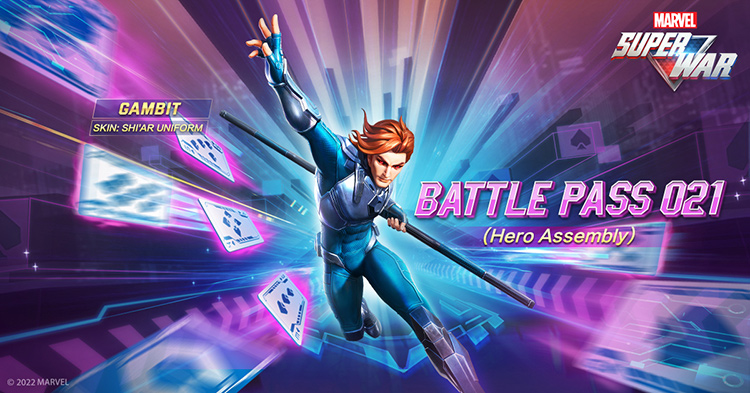 Early Trial: Even if you haven't reached Lv. 60, you can still try out the new skin! This privilege only applies for the duration of this Battle Pass. You can unlock the skin permanently once you reach Lv. 60.
We also have an extra something for Watchers who joined a little late. The exclusive Battle Pass 004 skin, Battle Pass 004 Pack – Avatar, and Battle Pass 004 Pack – Supplies are returning for a limited time! Watchers can use Assembly Vanguards and S.H.I.E.L.D. Tokens to redeem them in the Redemption Shop. Supplies include Groot's exclusive Battle Pass skin Dark Groot, and the Battle Pass 004 exclusive Home Beacon, Broadcast Screen, Avatar Frame, and Avatar. The supplies aforementioned are only returning for a limited time and will become unavailable once Battle Pass 023 is announced. Don't miss out!
Ranked Match Optimization
We've added the two following features in hopes of improving the experience in Ranked Matches:
Blocklist Feature
You can now add a Watcher to your Blocklist after each Ranked Match. Watchers on your Blocklist will no longer be matched in the same team as you.
Feel free to add up to 3 Watchers to your Blocklist. The list will reset every Monday, and you can also manage the list via Friends > Blacklist > Blocklist.
Anonymous Feature
When a Watcher above the Legendary Master tier enters the match, the character selection screen will no longer display the names of all Watchers until everyone has entered the game.
The features above will be available after maintenance on June 6, 2022 (GMT+8), during which matchmaking will not be available. We kindly ask for your patience and understanding.
Audio Records
New Audio Records are now available!
Gwenpool Audio Record Box and J. Jonah Jameson Audio Record Box are available for a limited time. Come and get your exclusive combat broadcaster!
Fortune's Favor
We've optimized the purchasing process for Fortune's Favor's Preview Archive.
New Events
Fortune's Favor: Redemption Shop Update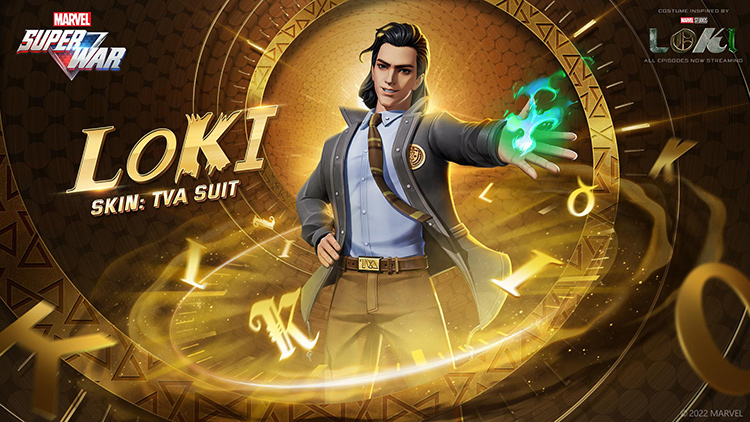 Update Time: June 2, 2022 (after maintenance) (GMT+8)
May Lady Luck smile upon you!
Loki's limited-edition TVA Suit skin will be available in the Redemption Shop!
Ant-Man's limited-edition Marvel's Avengers: Endgame skin will no longer be available.
Zongzi Giftbox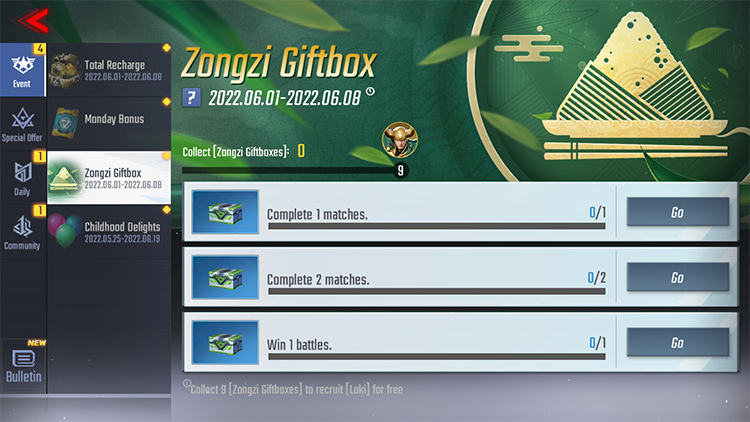 Event Duration: June 2, 2022 – June 8, 2022 (GMT+8)
Dragon Boat Festival is upon us! Complete battles during the event to win Zongzi Giftbox and a chance to recruit Loki!
Total Recharge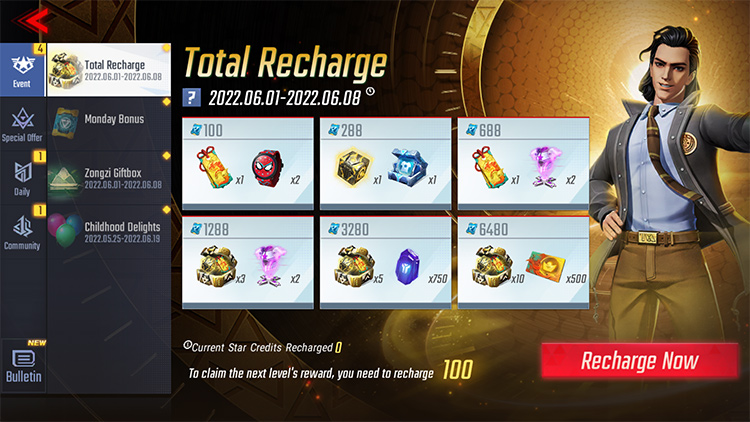 Event Duration: June 2, 2022 – June 8, 2022 (GMT+8)
Recharge a certain amount of Star Credits during the event to receive the corresponding rewards.