Let's check out MARVEL Super War March 26th 2020 Update Patch Notes. This update sees Arcade Yondu, Iceman Extraordinary X-Men, and Hulk Joe Fixit arrives.
FREE HERO ROTATION UPDATE
On March 26, 2020 (Thursday) at 5:00 AM, the new roster of heroes that are free to use in 5v5 battles are: Pixie, Proxima Midnight, Captain Marvel, Star-Lord, Cull Obsidian, Captain America, Iron Man, Jubilee, Storm, and Rocket Raccoon.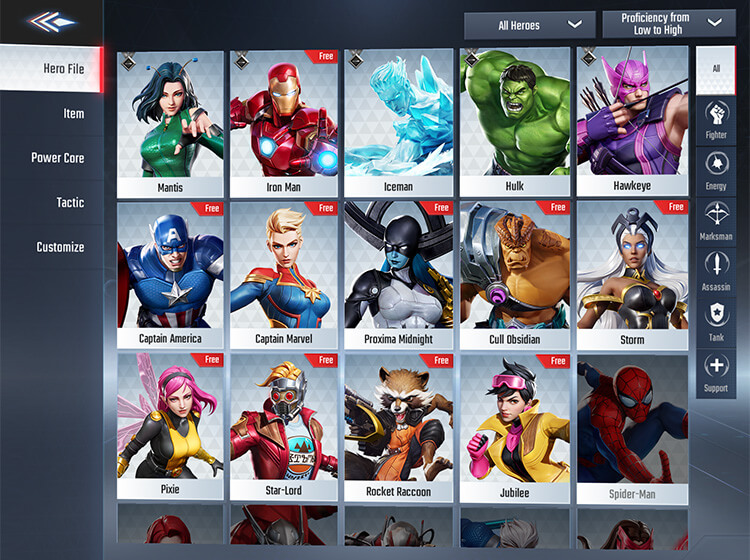 NEW SKIN
Yondu's new epic skin: Arcade Yondu is now available in store. Enjoy a 30% off discount from March 26th after maintenance to April 1st, 2020.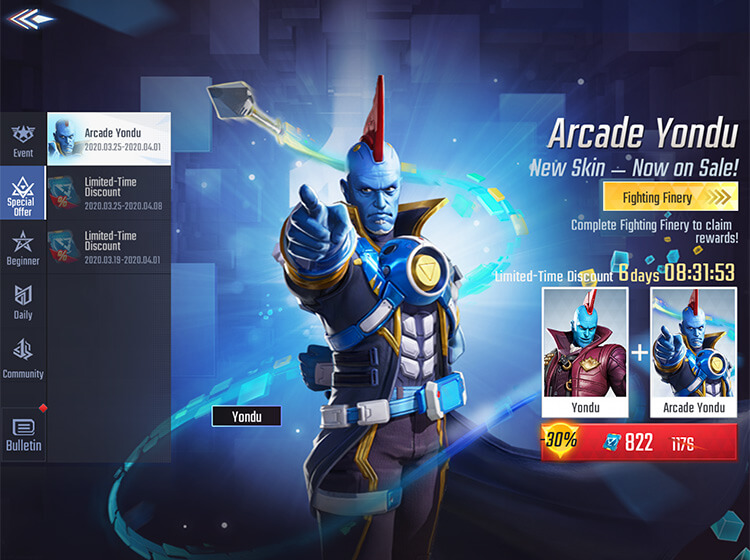 STAR MEMBERSHIP
Star Membership for the new season begins on April 1st!
Accumulate 90 days of membership in a season to get The Thing's skin: Pirate Thing! Get Hero Discount and Skin Discount of varying values according to the number of Star Membership days purchased.
You will also enjoy the following benefits while your Star Membership privilege is active! Use skins and heroes of the month for free. Enjoy free weekly heroes in Ranked Game mode. Enjoy +20% hero proficiency in battle. Enjoy Membership exclusive Avatars and Avatar Frames. Enjoy exclusive member's chat bubble frames.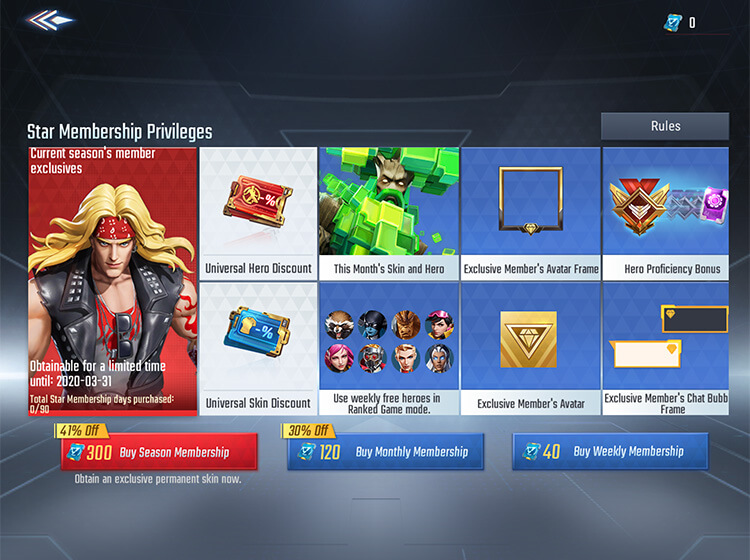 DEADPOOL'S SPECIAL EVENT
Event Duration: After maintenance on March 26th, 2020 to April 1st, 2020.
Deadpool has issued a series of hidden mystery quests. Complete the quests to redeem delightful interactive items such as Deadpool's Brush, Deadpool's Cheer, and more!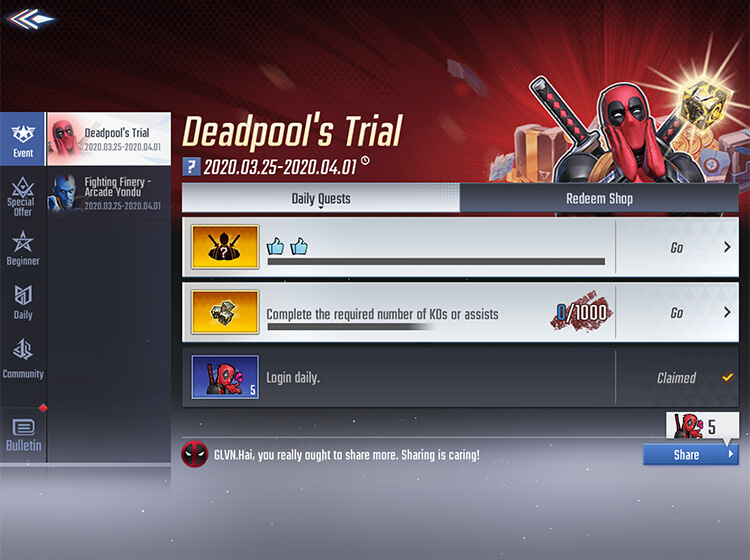 SPECIAL PLAYER DISCOUNT EVENT
Event Duration: After maintenance on March 26th, 2020 to April 8th, 2020.
In support of global well-being, MARVEL Super War is offering a limited time skin discount event! For a limited time, the Iceman "Extraordinary X-Men" skin is on sale for 55 Star Credits, and enjoy a 40% off discount on the Hulk epic "Joe Fixit" skin!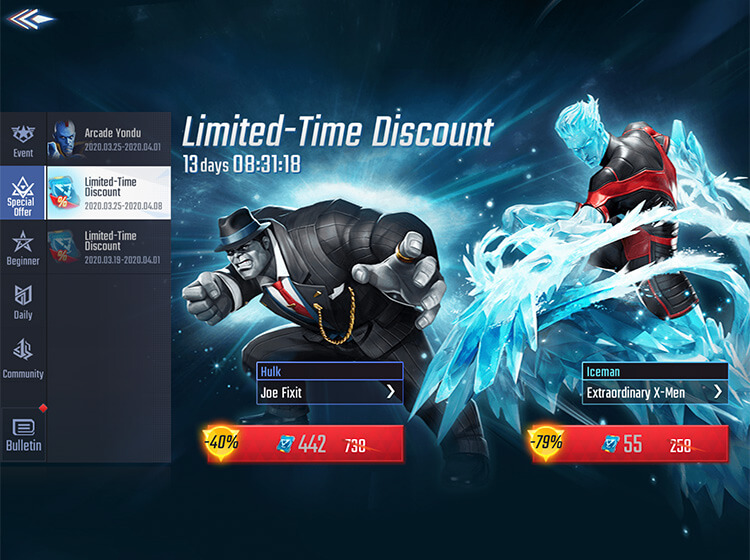 OPTIMIZATIONS
Added gifting and wishing features for heroes and skins.
Simplified the Gauntlet event quest requirements to obtain Storm.