A guild's level and Fame can be increased through Guild Missions, and various buff effects from the Guild Shop can be enjoyed according to the guild level. Also, don"t forget to participate in a thrilling Guild War with other guilds!
Guild Creation and Enrollment
Go on adventures with other adventurers by recruiting them into a guild. Guild Creation is available starting from Lv. 40 and up.
Access by tapping the top-right Menu – Guild button in the main screen.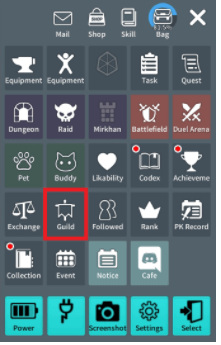 Tap the "Create Guild" button then pick the desired guild name, intro, and emblem to create a guild.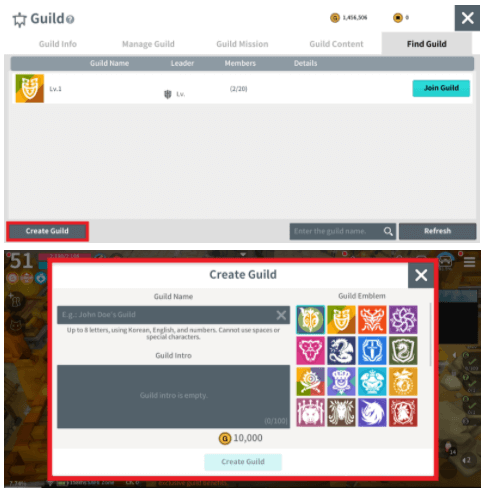 The Guild Intro and Guild Announcements can be changed at any time.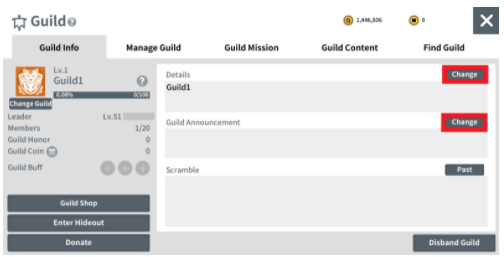 Use "Find Guild" to send a request to join a guild.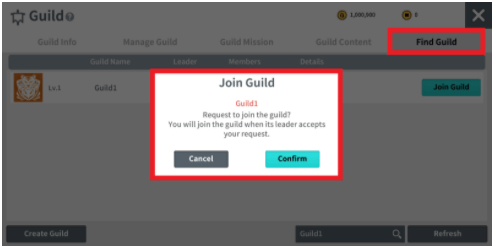 Guild Management
The Guild Leader and Vice Guild Leader manages guild members as a whole, and can invite other adventurers to the guild and manage applicants.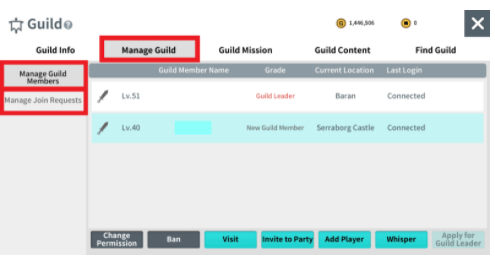 Go to "Change Permissions" in Manage Guild Members to change permissions for guild members.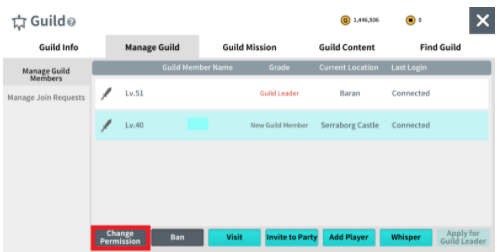 Requests to join guilds can be accepted or rejected.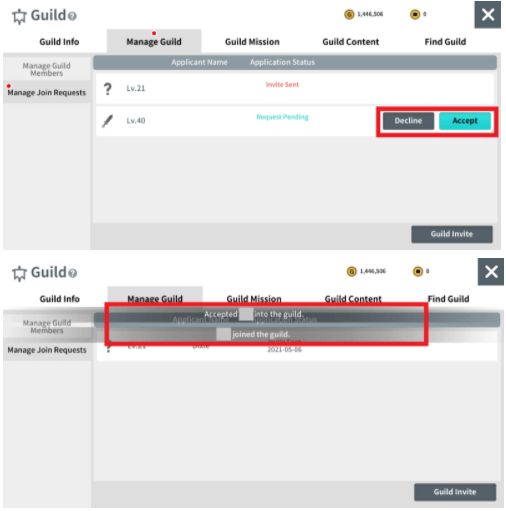 To invite someone to a guild, select "Guild Invite" then enter the name of the desired character.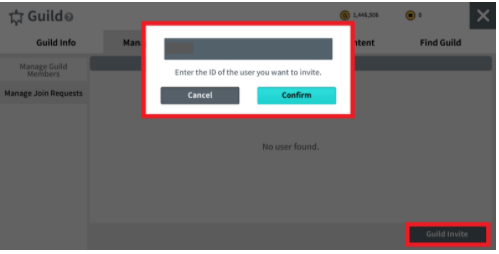 Guild Missions
Perform missions granted by the guild to raise the guild's XP and Honor.
The Guild Mission to be performed can be selected by the Guild Leader and the Vice Guild Leader.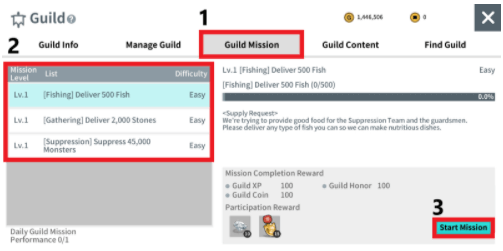 Daily Guild Missions have performance count of 1.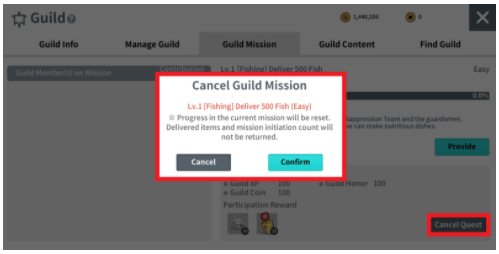 Canceling a Guild Mission you"ve already started will reset the mission's progress, and Provided items and the mission start count will not be restored.
When a Guild Mission is granted, each guild member can Provide items to complete the Mission together.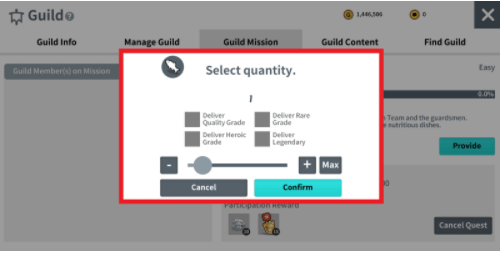 Guild Shop
Work with other guild members to raise the guild level and purchase various buffs suited to your own adventure style at the Guild Shop.
Up to 3 buffs can be applied depending on the Guild grade.
Guild Leader, Vice Guild Leader, Elite Guild Leader Buff Slots: 3.
Common Guild Member Buff Slots: 2.
New Guild Member Buff Slots: 1.
Tap the "?" button on the right of the guild name to view buffs that can be purchased according to the guild level.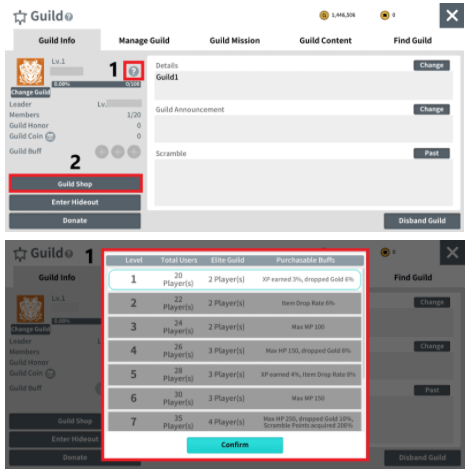 Guild buffs can be purchased with Insignias, and are applied immediately upon purchase.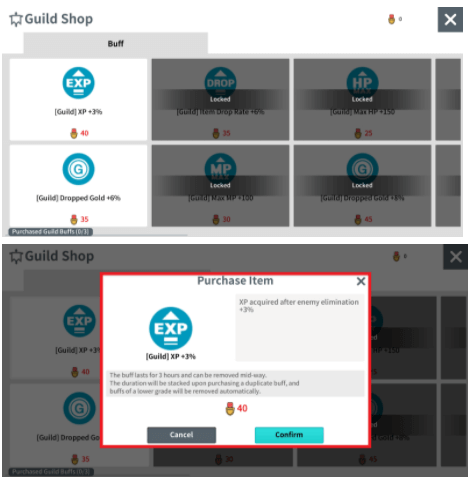 Additional buffs cannot be purchased if the number of purchasable buffs is maxed out. To purchase buffs, deactivate the buffs currently in use.
Guild War
In a Guild War, guild-to-guild PK is enabled for a designated period of time.
Send a Guild War request to another guild to engage in combat without a PK penalty.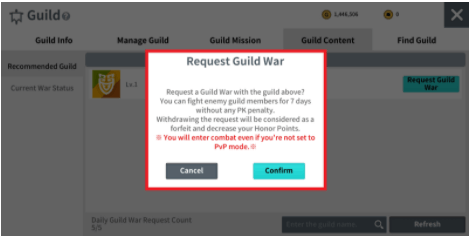 The Guild War begins the moment the other guild accepts the request.
Combat is entered upon acceptance of the Guild War even if not in PvP mode.