What is a Homestead?
A space for you to build, decorate, and manage a house of your very own within the game. You can decorate your home to suit your personality with various wallpapers, carpets, and furniture. You can also display "Sculptures" to receive additional effects.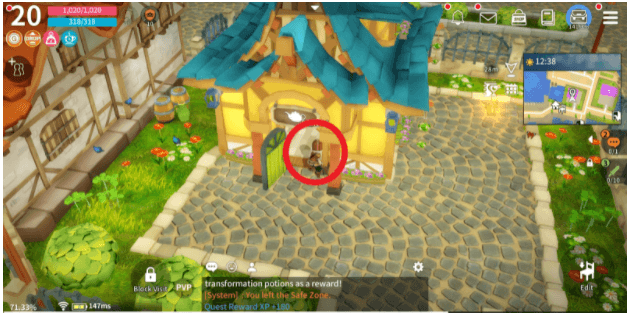 Various furniture and sculptures for displaying inside your home can be purchased or crafted through NPCs.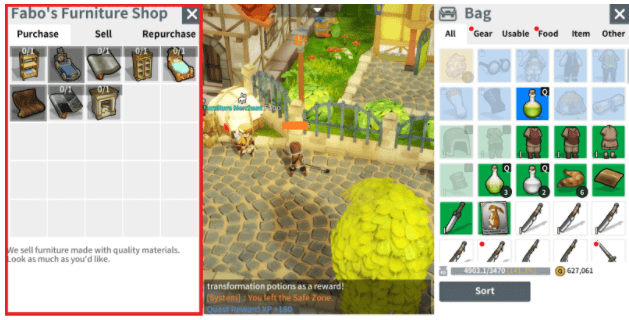 Returning to Home
Tap the House on the left of the minimap to return to My Home in the Serraborg Residential District.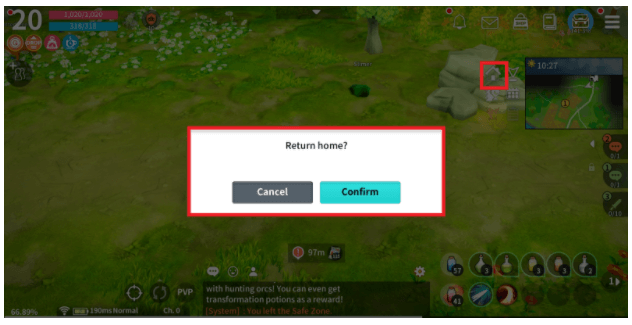 A 30 min cooldown is applied upon returning home, and you can travel to your Residential District yourself instead of via Return.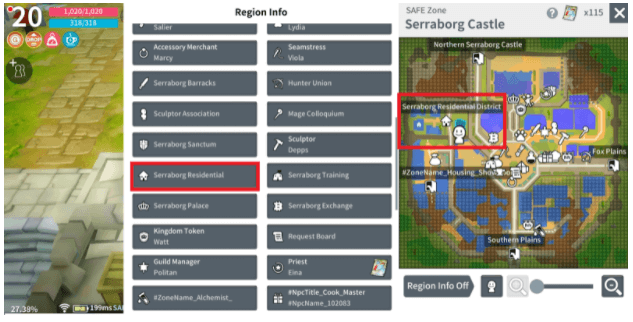 Furniture Placement
Tap the Edit icon within the House area to place and edit furniture.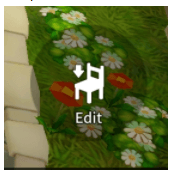 Edit Screen Description:
The furniture in your position can be viewed by type. "Select a piece of furniture to place it on the screen. The placeable area is displayed in blue. Areas where it cannot be placed are displayed in red.
Changes the orientation of the selected furniture.
Undo the furniture's selection.
Shows the furniture's detailed info.
Completes the selected furniture's placement in the designated location and orientation.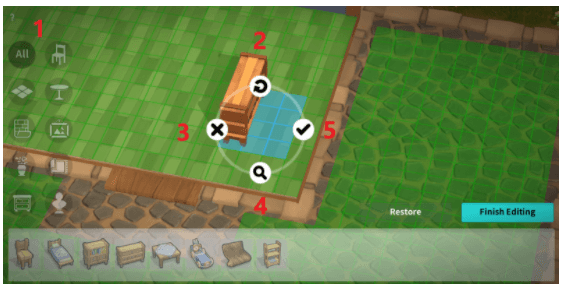 Homestead Expansion
Your Homestead can be expanded through the NPC in charge of Homestead Expansion. Expanding costs Gold. Your Homestead can also be expanded through quests, so don"t miss out if you get the chance!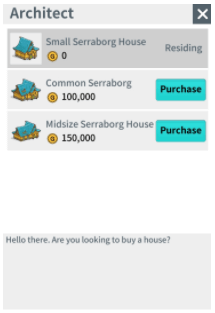 Interactions
You can check your received mail and requests at your Homestead, and you can keep items obtained from your adventures in a Dresser as well.
You can check your mail and requests at the mailbox and board in front of your house.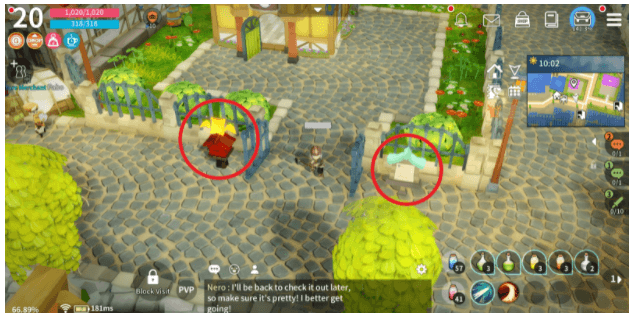 You can spend currency to store items in the Dresser.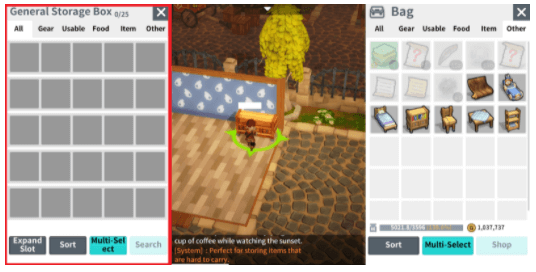 You can have fun interactions such as lying down in bed or sitting in a chair depending on the furniture. Just keep in mind that actual additional effects can only be obtained through "Sculptures"!