A space to view Skills/Level Ups/Passive Skills. Learn skills and perform level ups to use even more powerful skills.
Access Method
Access by tapping the top-right Menu -> Skill button in the main screen.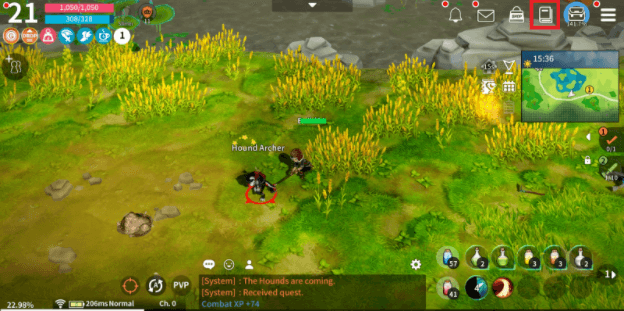 Skills are divided into Combat Skills / Continuous Skills.
Skills can be obtained as rewards for completing certain quests. Tap an obtained skill to view its details.
Combat Skills
Tap the skill then tap the desired slot at the bottom to place the skill in the slot.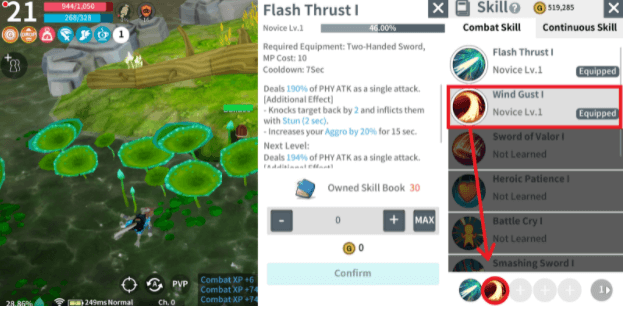 Here are some tips!
Some skills have conditions where certain pieces of equipment must be equipped in order to use them, and you may not be able to use certain skills when equipped with a different weapon.
On top of consuming MP, certain skills may also require specific material in order to use them. This material can be purchased from a Merchant.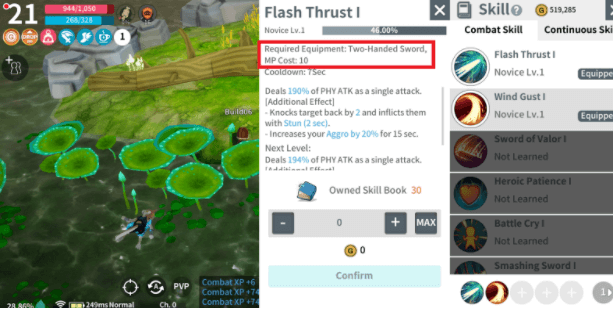 Continuous Skills
Continuous skills are skills that always remain in effect.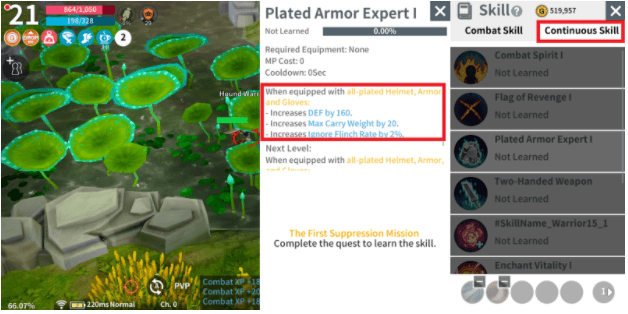 Skill Level Ups and Upgrades
Skill Books and Gold obtained from adventures and quests can be used as basic material for increasing a skill's Lv.
Once a skill reaches Lv. 9, you can spend Essences of Enlightenment and Gold to upgrade it to an even more powerful skill.