Guild Creation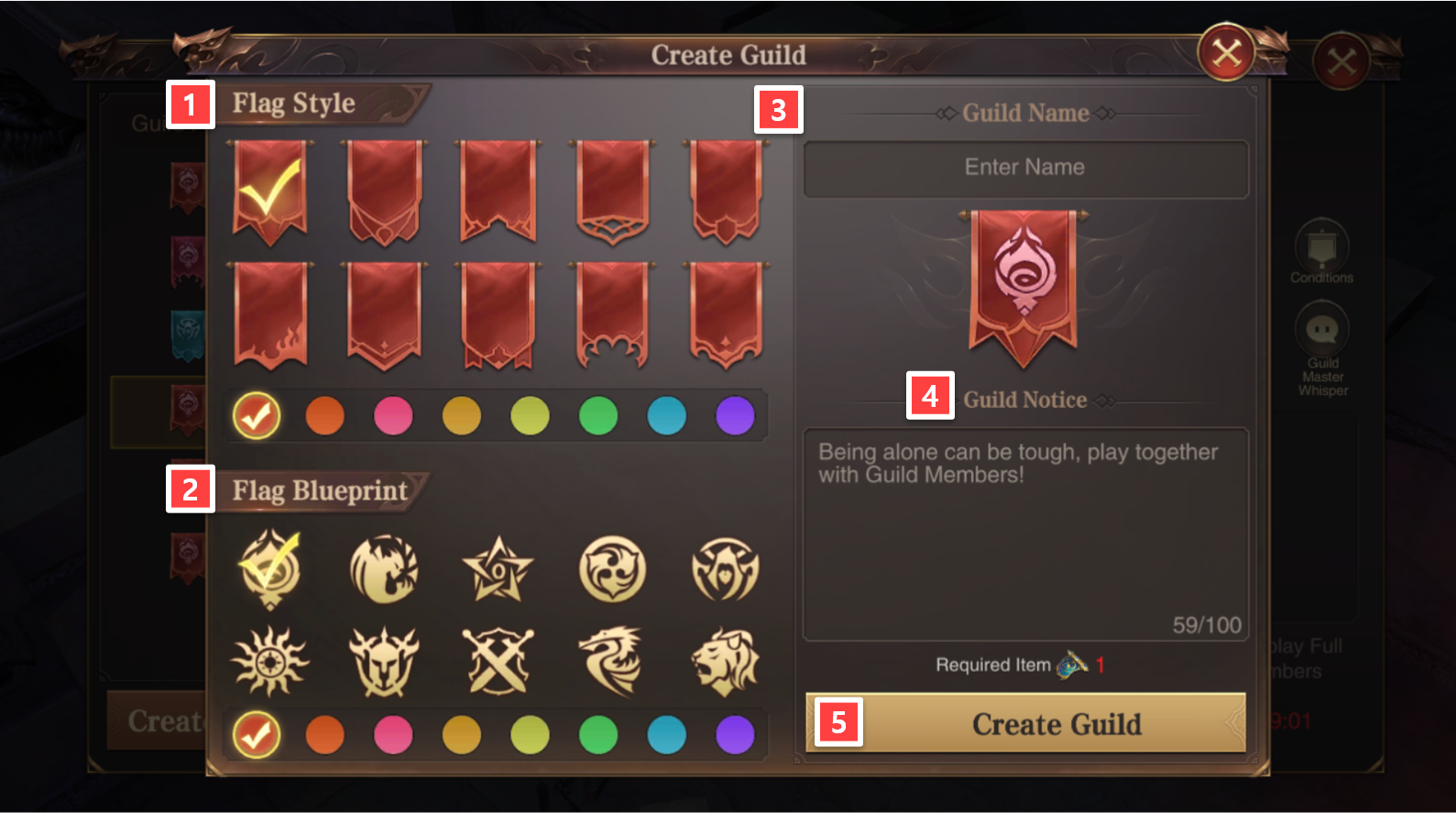 Join a Guild
Joining a guild is essential in MU Archangel.
Ask your guild members for help in difficult situations you may encounter during your adventure.
We believe your guild members will be your most reliable friends in your adventure.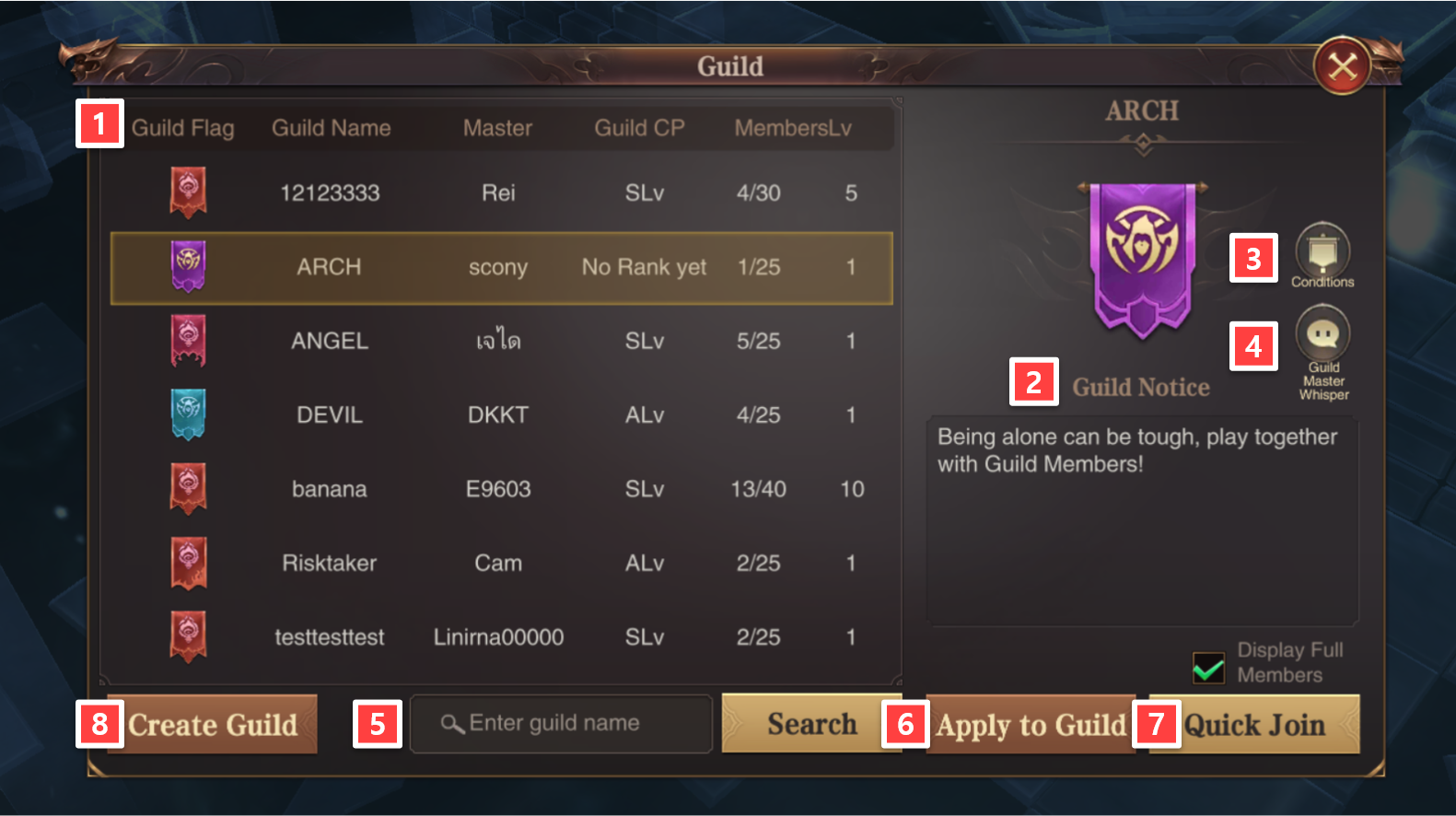 Guild Info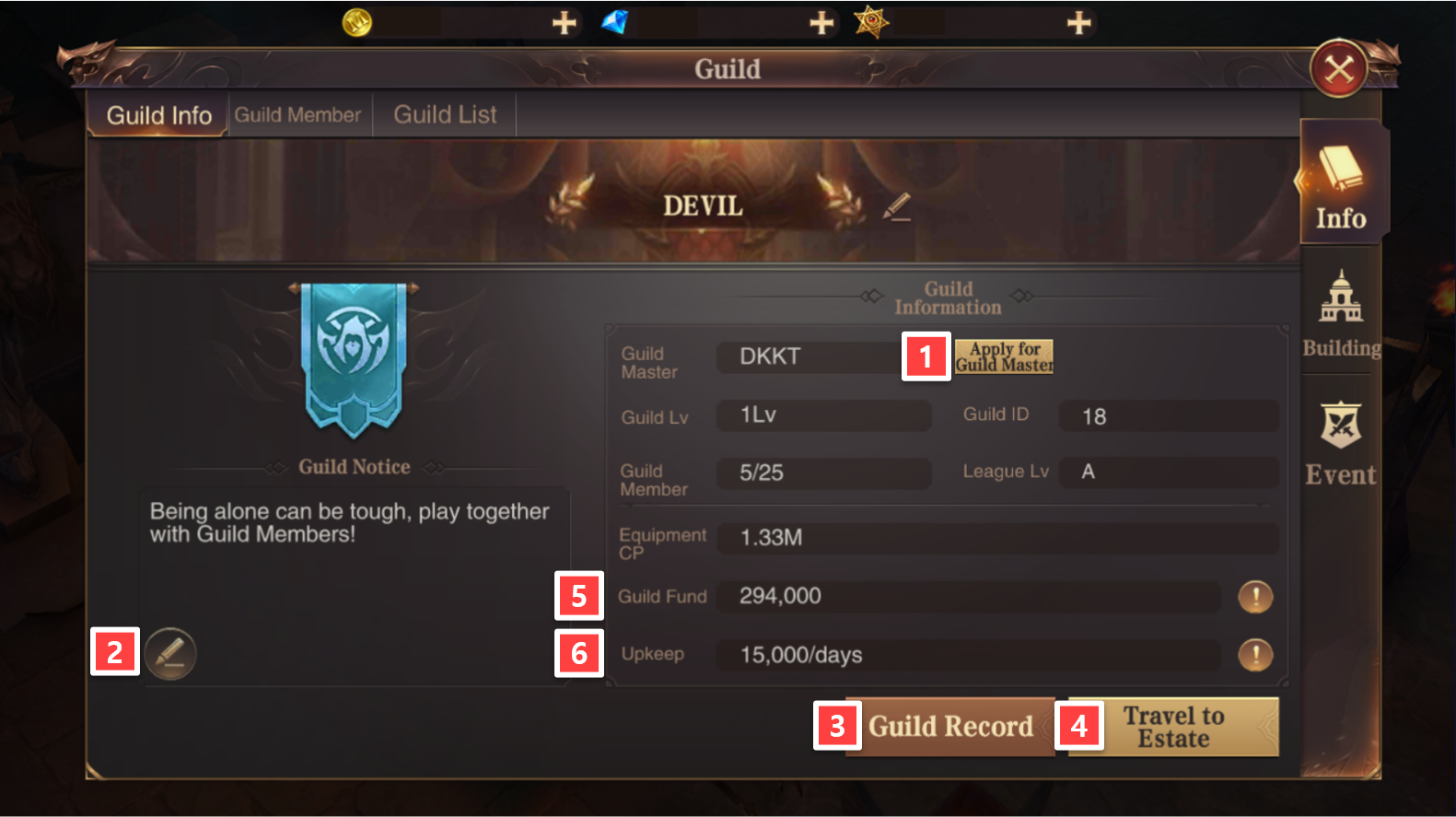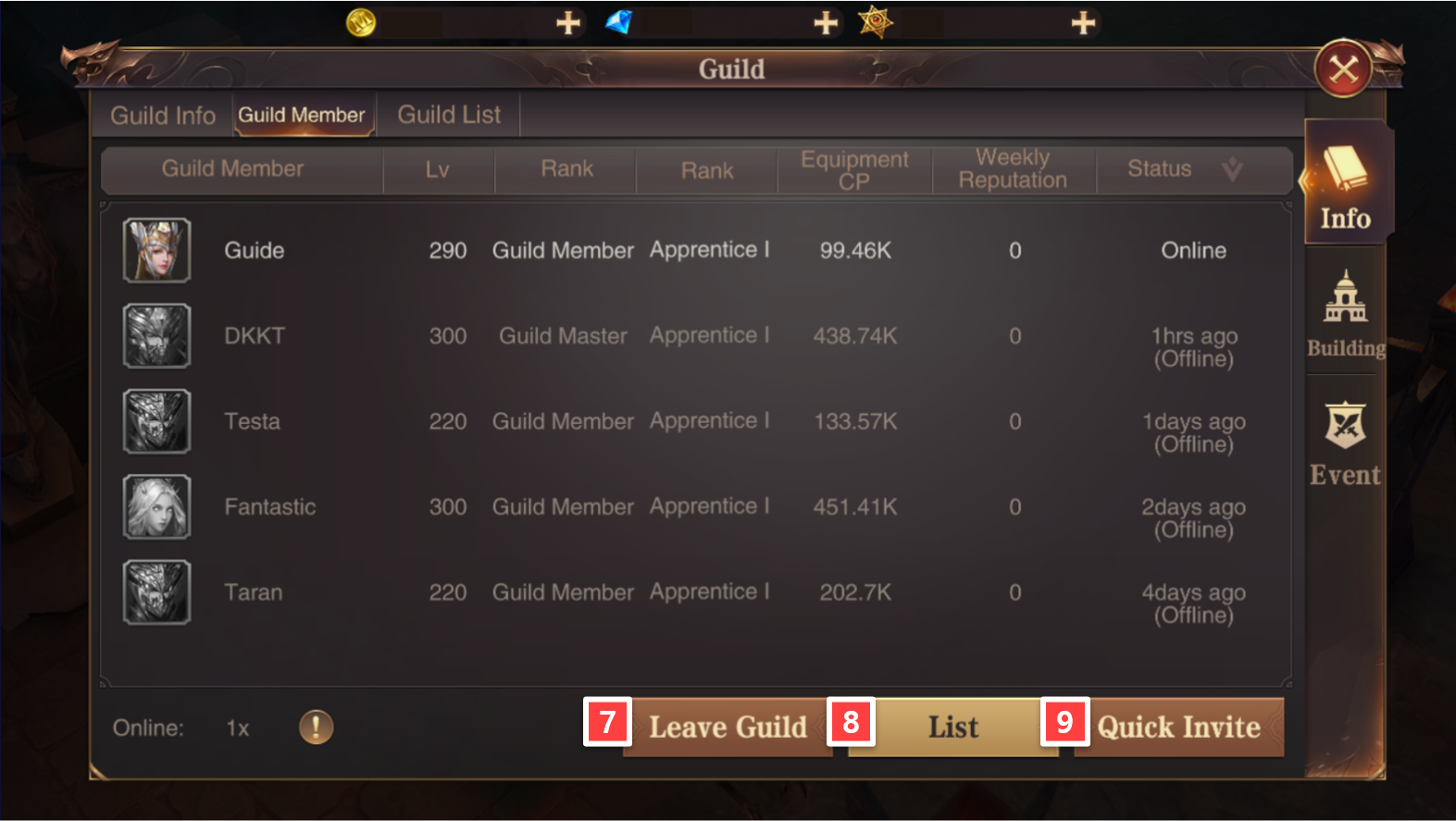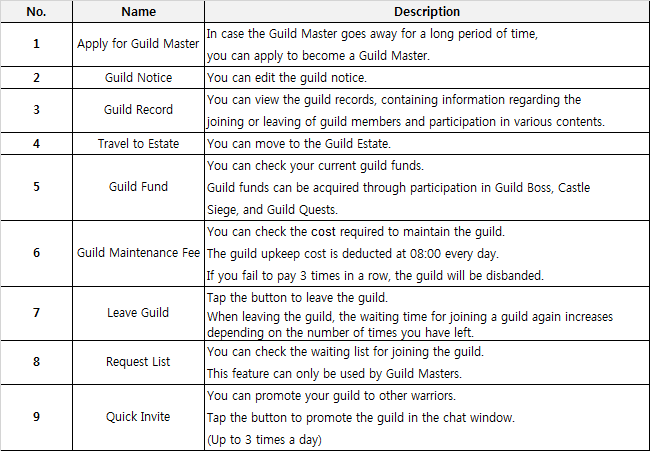 Guild Feast
Participate in the Guild Feast held in the Guild Estate, which starts from 19:35 every day for 25 minutes.
You can share barbecue with your guild members and gain EXP.
Every day at 19:35, a Guild Feast is held in the Guild Estate.
During the Guild Feast period, you can move to the Guild Estate and click the grill to use the Delicious Barbecue item to receive Reputation and EXP.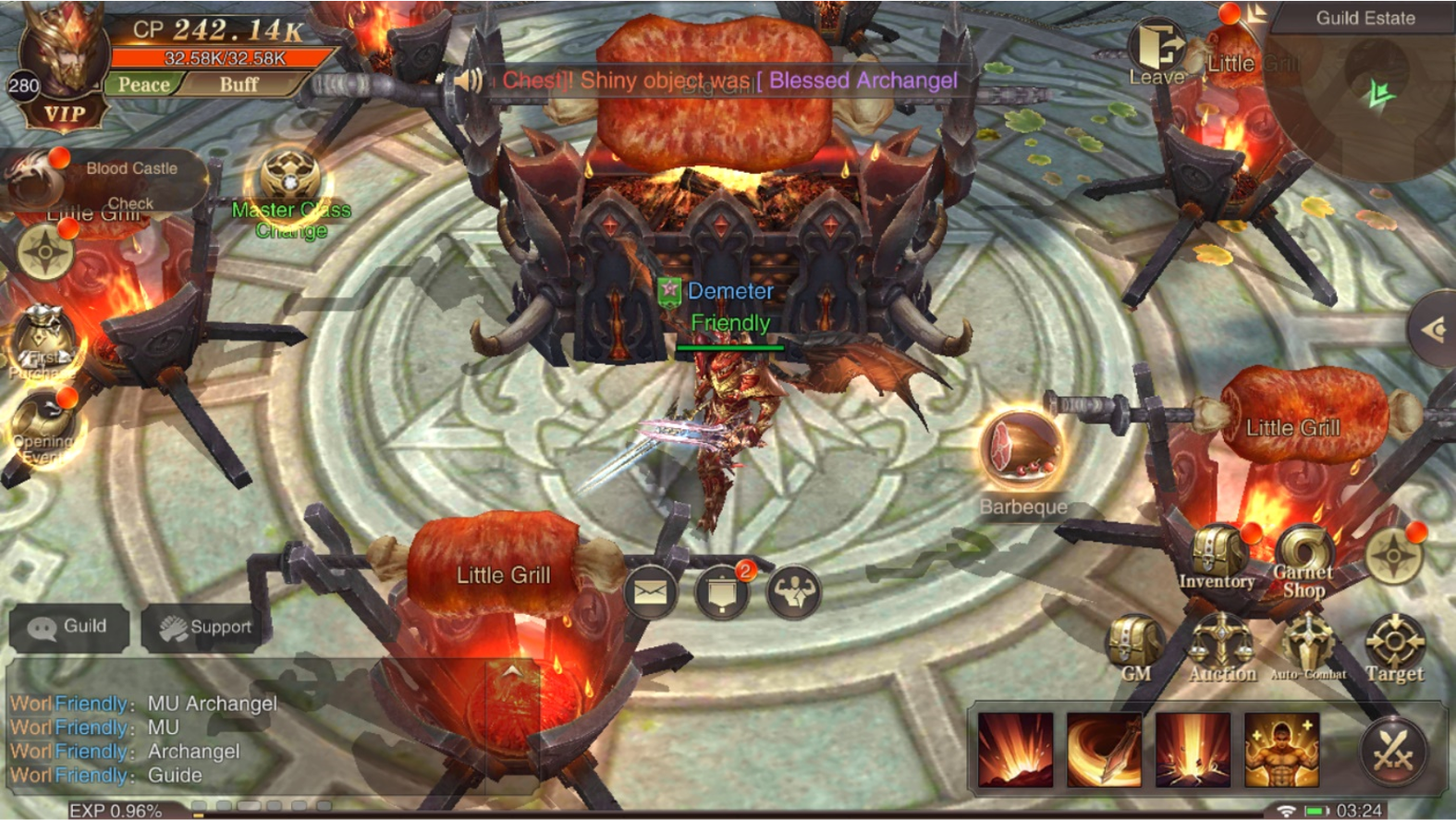 Guild Quiz
The Guild Quiz takes place 5 minutes after the Guild Feast begins.
You can view the Guild Quiz in the chat window, and if even a single guild member gets the correct answer, all guild members located in the boundaries of the Guild Estate will get the quiz rewards.
Enjoy the feast with guild members, take the quiz and get rewards!