Hi-Rez Studios has announced Paladins Strike, a mobile hero shooter with MOBA elements, is available immediately for download in Australia. The limited release coincides with the Hi-Rez Oceania finals at PAX Australia in Sydney.
"We want to give Australians exclusive early access to this game in appreciation of their continued support of other Hi-Rez titles," said Paladins Strike General Manager, Brian Grayson.
Paladins Strike is built for mobile and features real-time 5v5 battles from a top-down view. Players can choose from more than 15 familiar Paladins characters, each with their own weapon and special abilities. Hi-Rez built Paladins Strike as a complete stand-alone experience, featuring a new art style, Champions with modified abilities, unique game modes, and much more.
"Fans of the original Paladins game and players not yet familiar with the Paladins universe will enjoy the MOBA-style action and exciting fantasy world," Grayson said.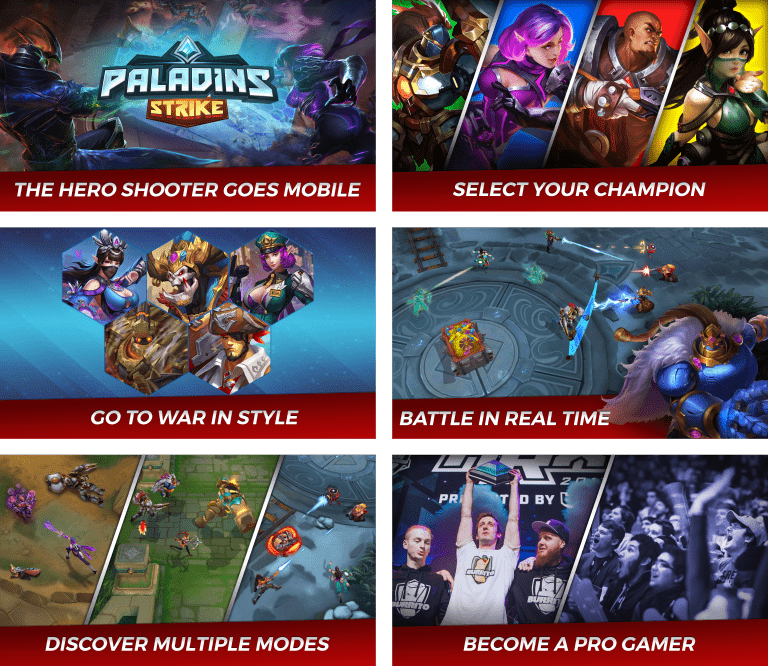 Paladins Strike is free to play and is available through the App Store on iOS phones or through the Google Play Store on Android phones. The game is currently in Soft Launch exclusively in Australia; however, Hi-Rez plans to release Paladins Strike in more regions at a later date.