Buck is a flanker who leaps in to bully the enemy team through the use of his wide-spread shotgun and constricting Net Shots. When in danger, Buck can active Recovery to stay in the fight and finish off his target.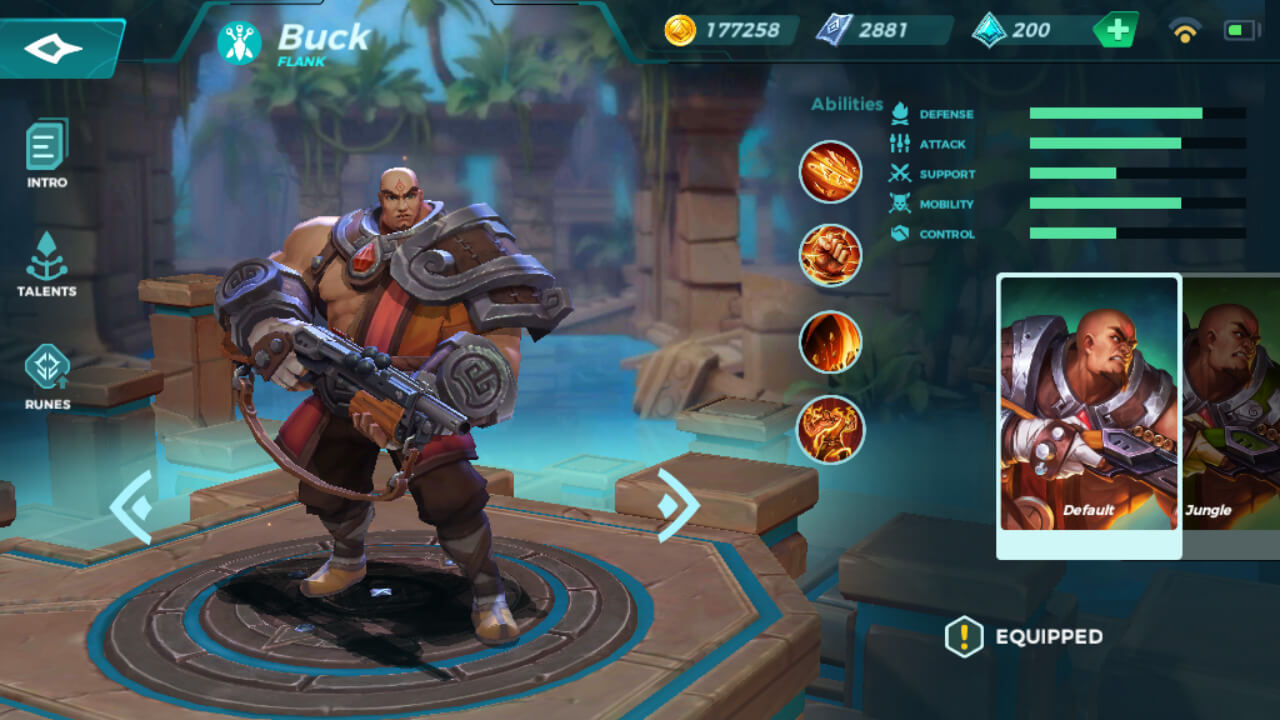 ABILITIES
| Name | Description |
| --- | --- |
| Shotgun | CD: 0.5s. A massive cannon that fires 7 small pieces of sharpnel that deal 200 damage each and deal up to 1600 damage in total. Closer enemies take more damage. |
| Recovery | CD: 15s. Heal 1500 HP over 5s. |
| Heroic Leap | CD: 10s. Buck leaps an incredible height and distance. Landing on a target deals 50 damage and decreases the movement speed of all affected enemies by 30% for 1.5s. Recharges every 10s. |
| Buck Wild | CD: Energy Gainned. Go Buck Wild, instantly reseting all your cooldowns, refilling your ammo 100% faster, and causing your weapon to deal 25% more damage for 10s. |
TALENTS
Level up to active a talent. You can level up 5 times, and each time you level up you can select from a set of two different talents.
| | | |
| --- | --- | --- |
| Basic attack deal 20% more damage to shields | 2 | Movement speed increases by 20% |
| Gain 25% lifesteal | 3 | Recovery increases by 30% |
| Critical Chance increases by 25% | 4 | Ultimate charges 100% faster |
| CC duration reduced by 50% | 5 | Max health increased by 20% |
| Basic attack deal 25% more damage | 6 | Critical Chance increased to 200% |
SKINS