Grohk supports his team through the use of his Healing Totem, which creates a strong area of healing for several seconds. When he turns his gaze to his enemies, Grohk uses the power of the spirits and raw lightning to carve a pathto victory.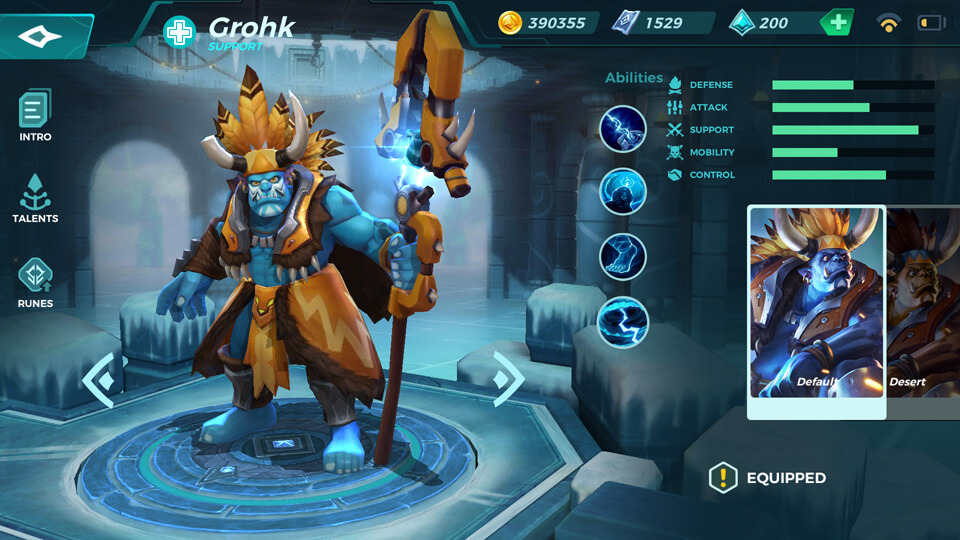 ABILITIES
| Name | Description |
| --- | --- |
| Lightning Staff | CD: 0.5s. Create a beam of lightning that passes through terrains, dealing 700 damage to all enemies standing on its travel path. |
| Healing Totem | CD: 10s. Deploy a totem with 1500 health that heals nearby allies for 250 HP every 0.5s for 4s. |
| Ghost Walk | CD: 15s. Become immune to all damage, increase movement speed by 20%, and obtain the ability to pass through units and shields. |
| Tempest | CD: Engery Gained. Move faster and create a lightning storm to strike nearby enemies and heal nearby allies, each time healing allies 150 HP, and dealing 150 damage to enemies and reducing their movement for 2s. |
TALENTS
Level up to active a talent. You can level up 5 times, and each time you level up you can select from a set of two different talents.
| | | |
| --- | --- | --- |
| CC reduced by 50% | 2 | Movement speed increased by 20% |
| Ultimate charges 100% faster | 3 | Ability cooldowns reduced by 20% |
| Ability damage increased by 35% | 4 | Shield and healing increased by 35% |
| Recovery increases by 25% | 5 | Max health increased by 25% |
| Gain 25% basic attack damage reducion | 6 | Gain 30% area damage reducion |
SKINS
Desert (Unlocked in Awards)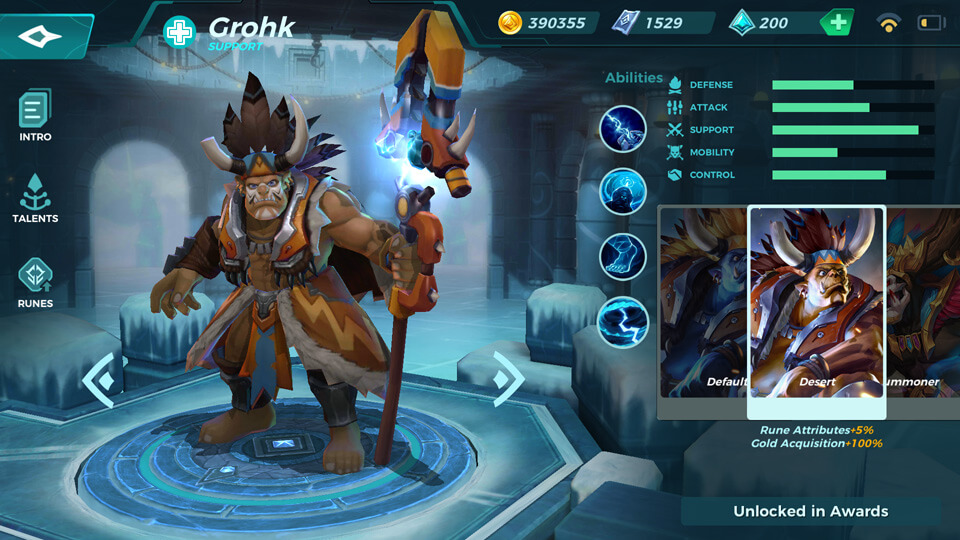 Summoner (Unlocked by Crystals)