Pip supports his team through the use of his potent concoctions which can heal and buff his allies or slow, damage, and even transform his enemies.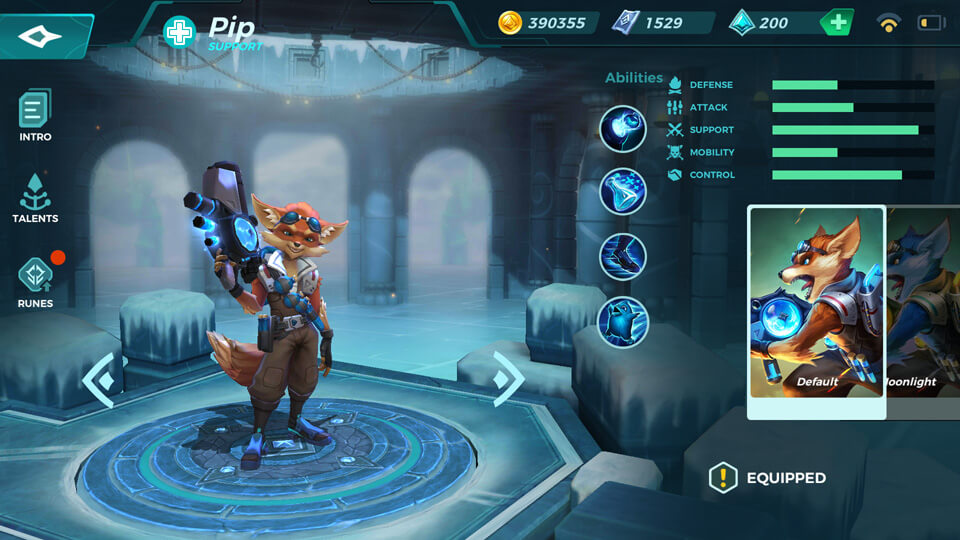 ABILITIES
| Name | Description |
| --- | --- |
| Potion Launcher | CD: 0.5s. A custom launcher that fires volatile potions that explodes in a designated area, dealing 400 explosive damage. Volatile potions explode to leave behind a puddle of acid that deals 100 damage every 0.5 second over 4 seconds. |
| Healing Potion | CD: 6s. Throw a healing potion that heal allies by 800 HP. |
| Ehancement Potion | CD: 15s. Throw an Enhancement Potion that explodes and gives allies 50% movement speed for 3s. |
| Evil Mojo | CD: Engery Gained. Throw a flask that turns enemies into chickens for 5s. Enemies cannot attack or cast abilities for duration. |
TALENTS
Level up to active a talent. You can level up 5 times, and each time you level up you can select from a set of two different talents.
| | | |
| --- | --- | --- |
| Gain 30% area damage reducion | 2 | Movement speed increases by 20% |
| Basic attacks deals 25% more damage | 3 | Shield and Healing increased by 30% |
| Recovery increases by 30% | 4 | Max health increased by 25% |
| Ability cooldowns reduced by 35% | 5 | Gain 25% basic attack damage reducion |
| CC duration reduced by 80% | 6 | Ultimate charges 150% faster |
SKINS
Moonlight (Unlocked in Awards)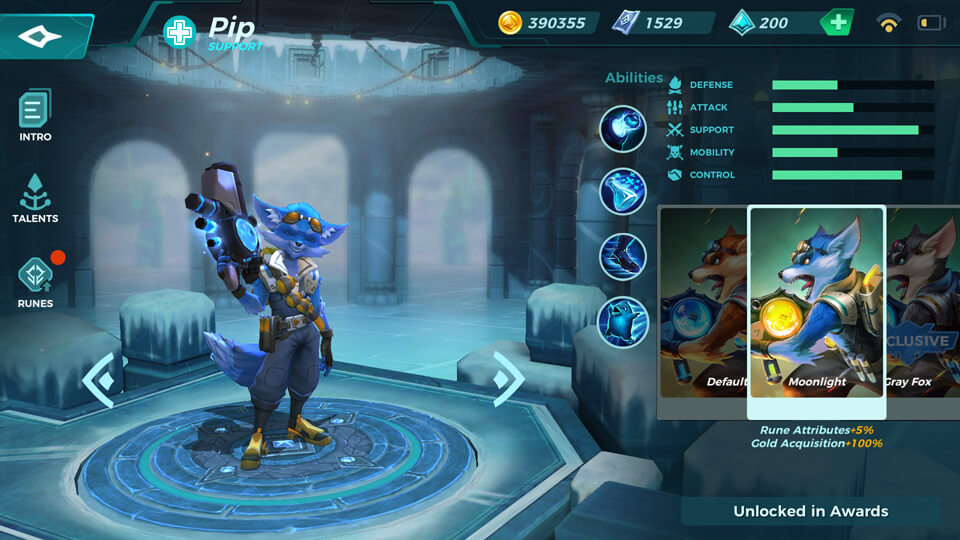 Gray Fox (Founder's Pack Limited)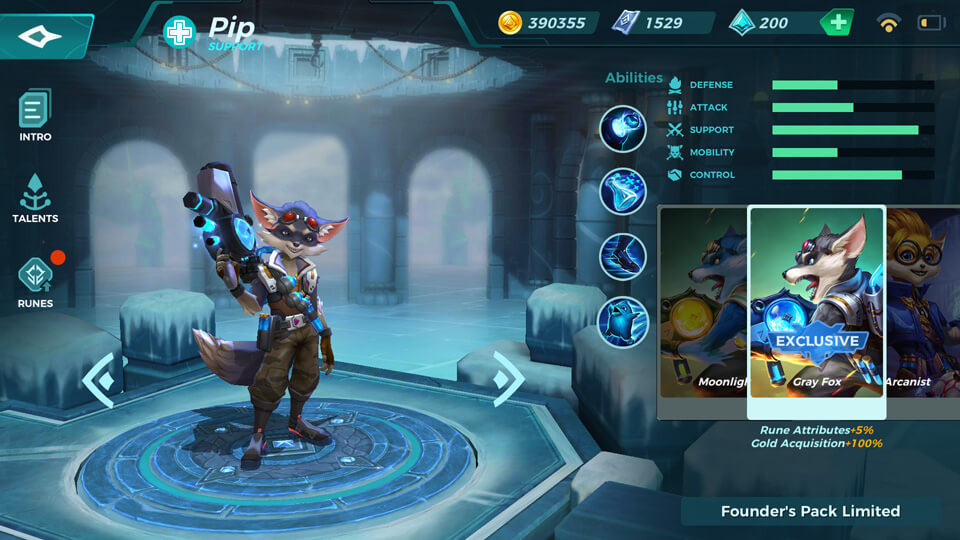 Arcanist (Unlocked by Crystals)