Ying is a mystical support with exceptional mobility. Her illusions heals near by alies and can be detonated to damage foes.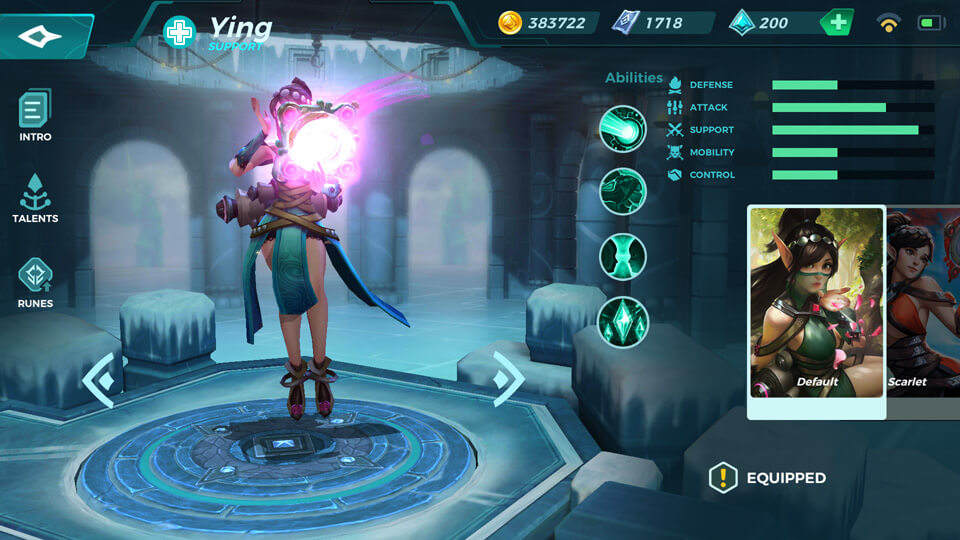 ABILITIES
| Name | Description |
| --- | --- |
| Illusory Mirror | CD: 0.8s. Fires a beam that penetrates targets and deal 200 damage 4 times. |
| Illusion | CD: 5s. Create a illusion that heals near by alies every seconds for 200 for a max of 12. Bonus Damage: Health of illusions will be the same as Ying's, but they take 100% damage. |
| Demesional Link | CD: 2s. Swap locations with an active illusion. Can not use this ability when no illusion are active. |
| Illusion Rift | CD: Energy Gained. Apply a buff to all alies to heal 500 HP per second for a maximum of 8s. Bonus Damage: Refresh the cooldown of Demesional Link. |
TALENTS
Level up to active a talent. You can level up 5 times, and each time you level up you can select from a set of two different talents.
| | | |
| --- | --- | --- |
| Basic attacks reduce healing by 50% | 2 | Gain 25% area damage reduction |
| Basic attacks deal 35% more damage | 3 | Ability cooldowns reduced by 25% |
| Shield and healing increased by 35% | 4 | Movement speed increases by 25% |
| Max health increased by 25% | 5 | Recovery increases by 30% |
| Ultimate charges 200% faster | 6 | Ability cooldowns reduced by 30% |
SKINS
Scarlet (Unlocked in Awards)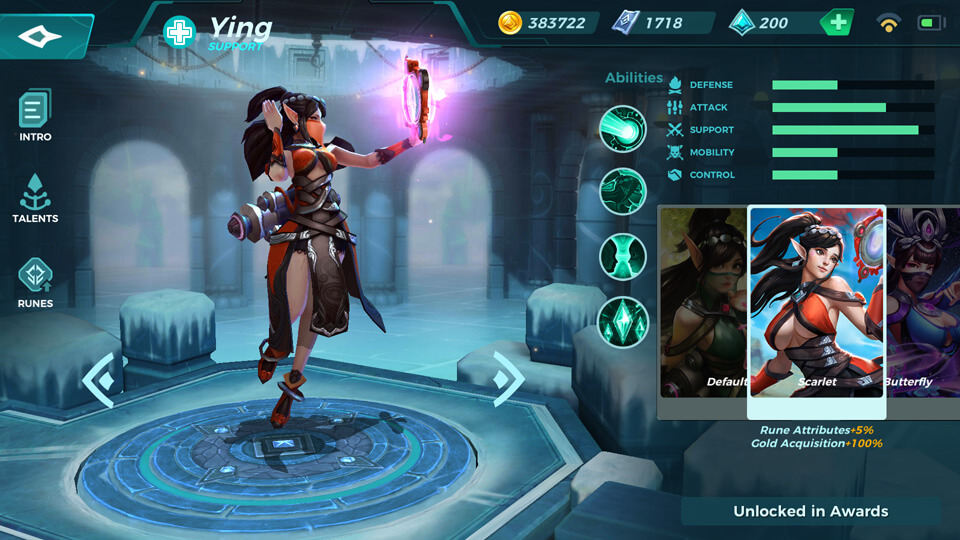 Butterfly (Unlocked by Crystals)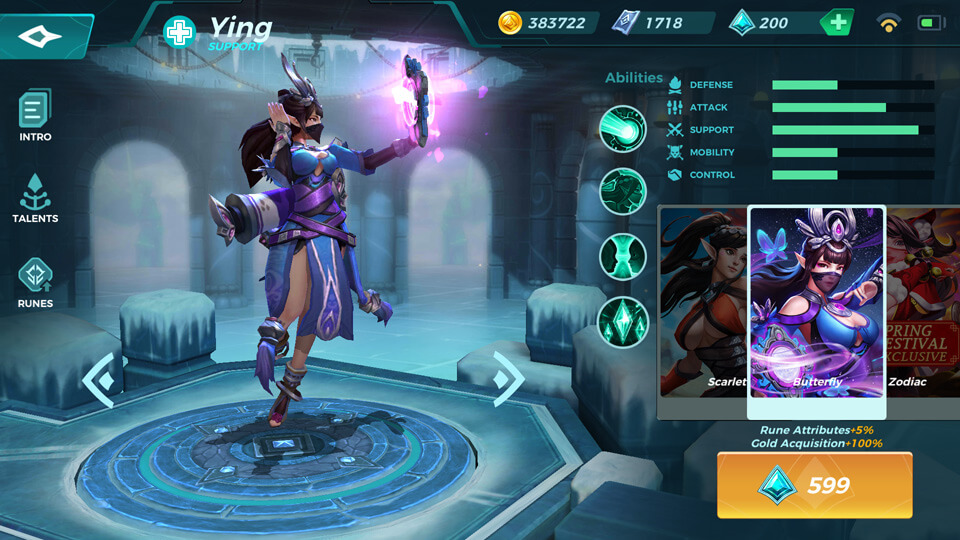 Zodiac (Available in the Spring Festival)