Mer Stadium
Mer Stadium may not come with many surprises, but you shouldn't get too comfortable. This 4-on-4 map features a limited number of goal zones per team, making way for unique plays and strategies.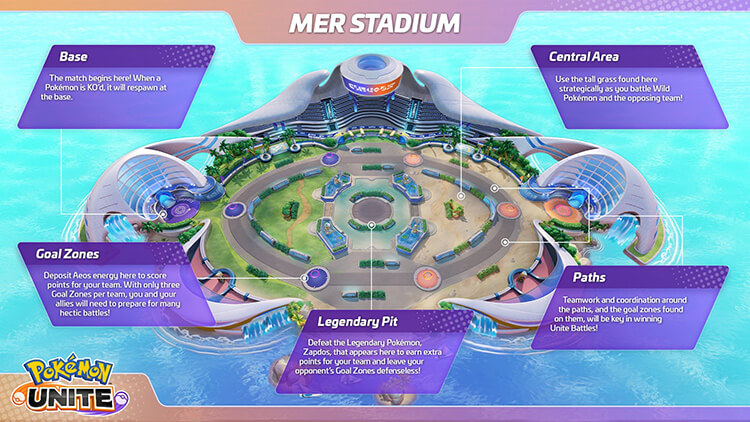 Auroma Park
The conveyor lanes might convince you to take it easy, but you'll need to stay quick on your feet in Auroma Park. With three Trainers per team, these battles require dedication to your Pokémon's role if your team is to be victorious.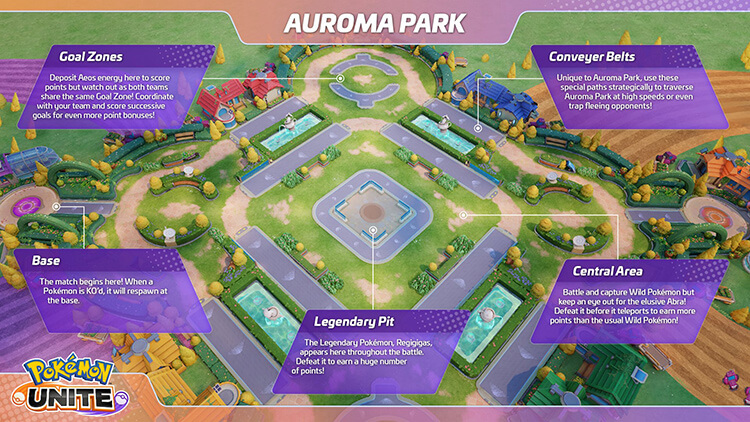 Shivre City
The snowy streets of Shivre City host a single goal zone per team, which means you'll constantly be battling the enemy for control of the map and to score points.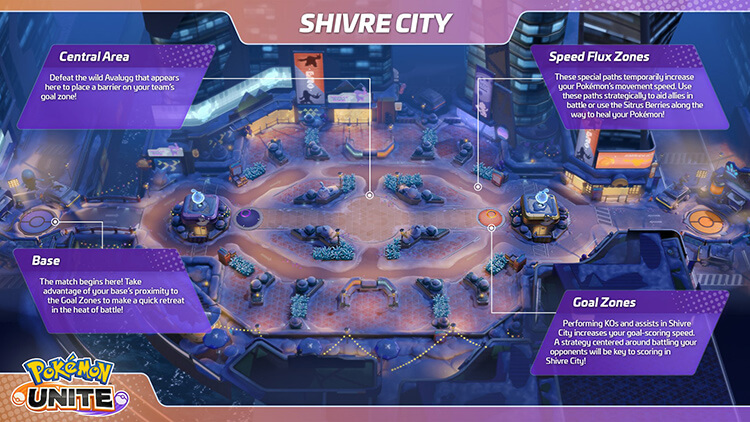 Remoat Stadium
Remoat Stadium is one of several Aeos Island maps on which Trainers can battle. With five Trainers per team, Remoat Stadium has opportunities for big plays and coordinated efforts, in addition to some of the largest team brawls a Unite Battle can have!