Let's take a look at what changes have happened between Seven Knights and Seven Knights 2, includes as follows: hero, world map and gameplay.
Hero
Netmarble has changed from cute 2D graphics in Seven Knights to cool 3D graphics in Seven Knights 2.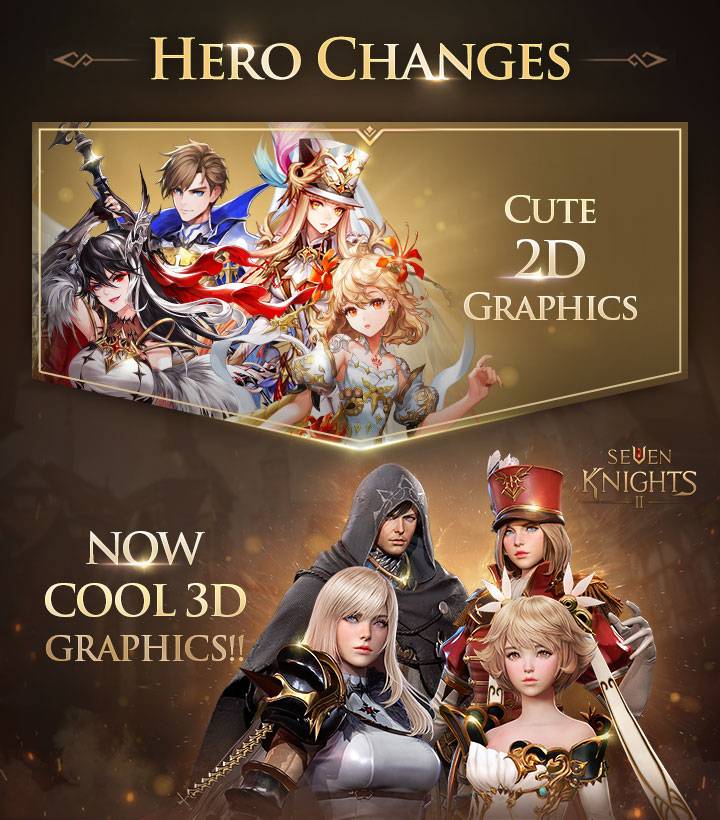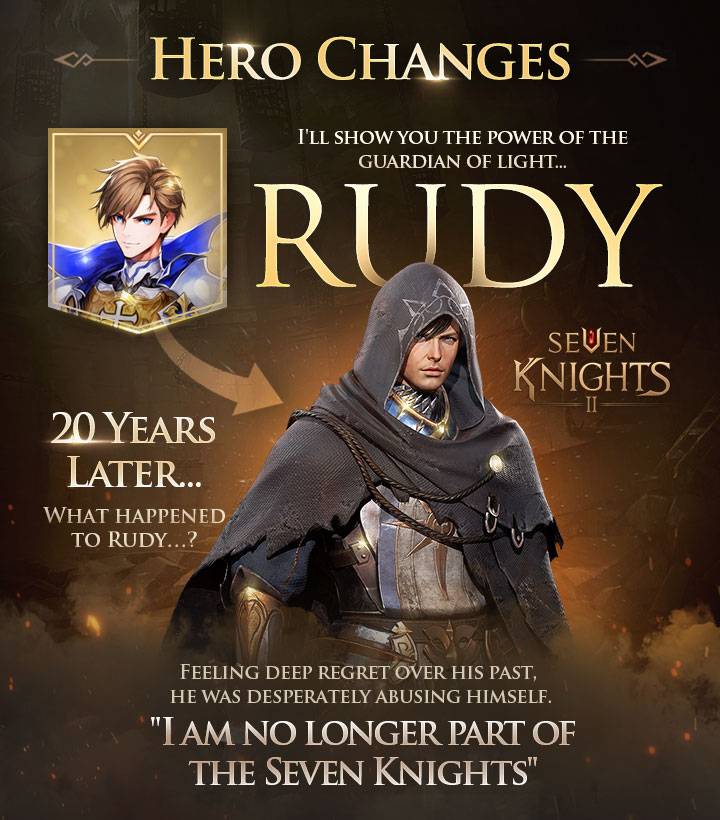 World Map
The world of Seven Knights 2 has been recreated with 3D graphics!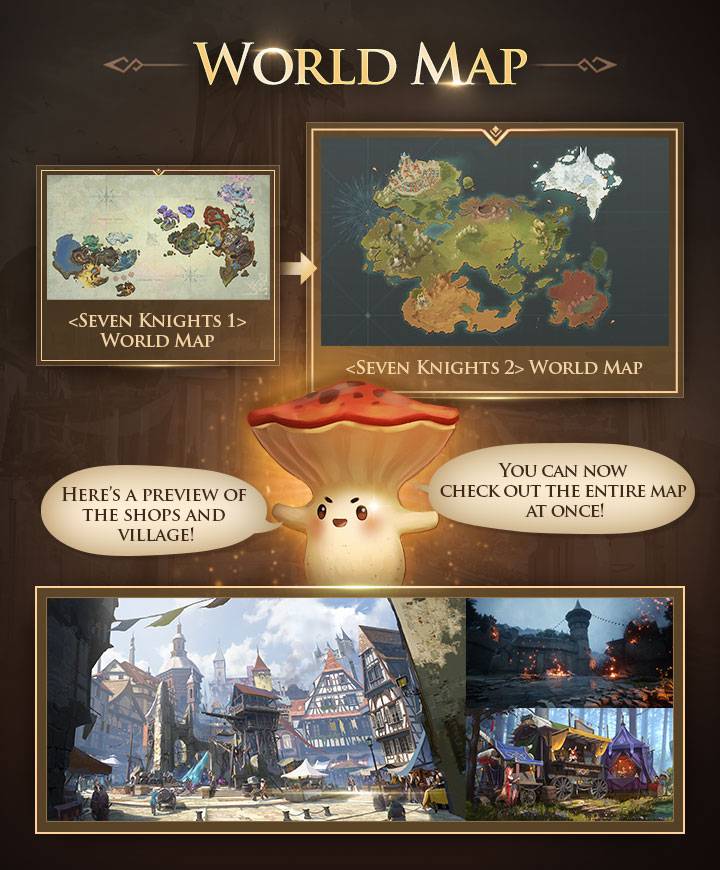 Gameplay
The gameplay has definitely seen the most changes from turn-based to real-time 3D combat! You can play with other players in real time.