The official launch of the game is getting closer and closer, and it is with great anticipation that Meryl brings you a comprehensive guide for newcomers. This edition focuses on understanding the composition of our Tower of Fantasy's game interface with you.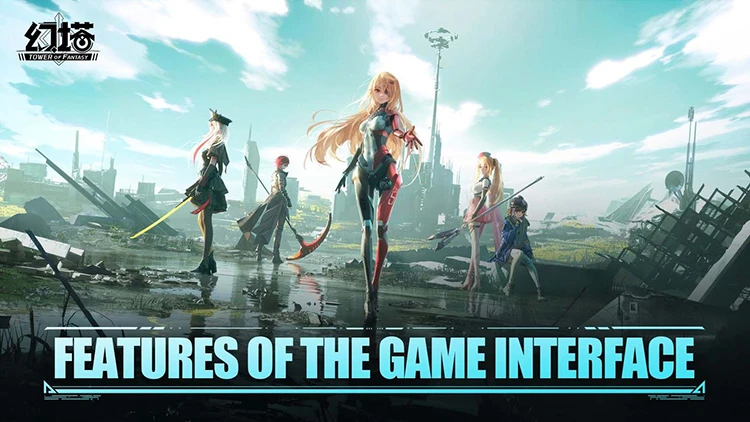 The interface of Tower of Fantasy is briefly partitioned here for your understanding, so you can check it out for yourself according to the table of contents.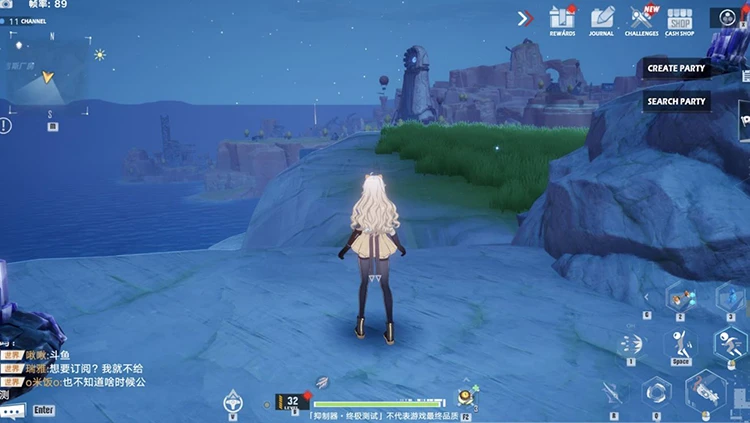 Functional
1. Taking Photos: You can take photos freely in Ada Star, and those who like to take photos can choose a nice place to take selfies on their own.
2. Channels: We can adjust the channel we are on, for example, if the boss on channel 2 is killed, you can go to another channel.

3. Map Shortcuts: The map allows us to know the coordinates of our location and unlocked areas. And you can add your own markers, you can experience it yourself.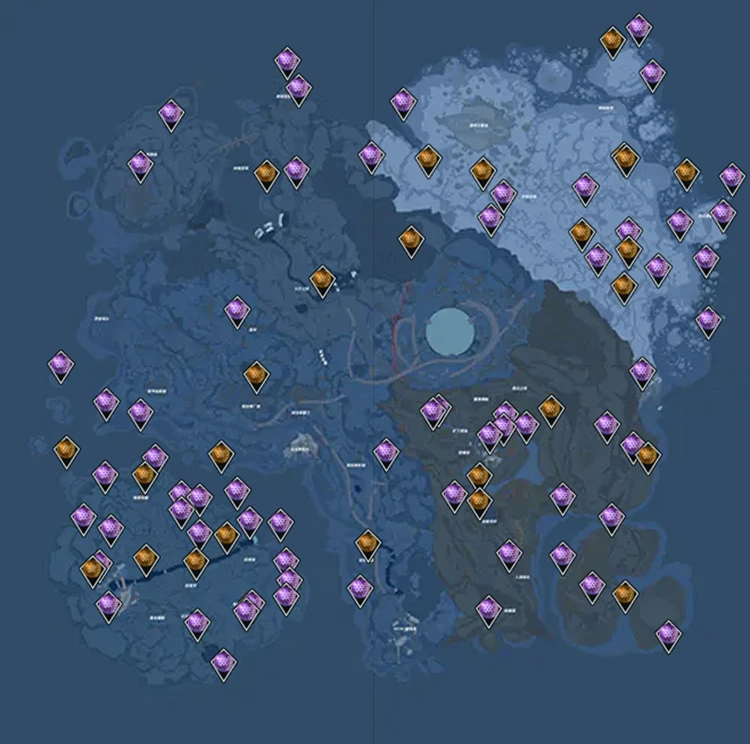 4. Survival Guide: This function is very important, when you are not familiar with a certain function, you may want to open the Survival Guide, it will certainly have what you want!
The basic categories are: World Exploration, Monster Guide, Basic Operations, Weapon Guide, Character Mimicry, and Weapon Tips.
*Each of these will have a more detailed branch like the one above, so you may want to click on the Survival Guide first to learn more.
5. Chat Room: You should know that in the Tower of Fantasy we can not only be a lone wolf, but also with your own friends to team up, and can form your own guild.
Character information
1. Vehicle shortcut: click on it to drive the vehicle, you can get to the area you want to go faster, it is recommended that you can experience, and there are many kinds of vehicles!
2. Satiety: When your satiety level is too low, you will be prompted by the picture, it is important to explore the Aedas, but you should not forget to eat.
3. Level and Backpack: The current level of the character is displayed, while tapping on it will take you to the backpack interface.
4. Resonance: Equipping two or more weapons of the same type will activate the corresponding weapon resonance effect.
5. Health: Shows how much life you have. If you fall, fight, etc., you will lose your life value, so pay attention to your life value.
6. Food: You can regain your satiety and health by eating food, we recommend you to cook and eat it.
7. Experience: You can also check it in the character interface, it is shown here at the bottom, it is also convenient for you to check the experience you need to upgrade from.
8. Stamina: Stamina is what you will reduce when flying, swimming, and swimming without stamina will deduct blood oh, and stamina is also a way to improve the subsequent will be explained in detail.
Skills
1. Source Weapons: This is where you can find out which source you are currently playing with, and you can currently play with two sources at the same time.
2. Movement: Jumping and dodging, jumping is a two-stage jump, dodging has a cooldown. It is normal to dodge about three times in a row.
3. Weapon switching and weapon skills
We can play with three weapons at the same time, each with a different skill set, the largest icon representing the current weapon. The skills on the top will also switch to the skill that the weapon carries, depending on which weapon is switched.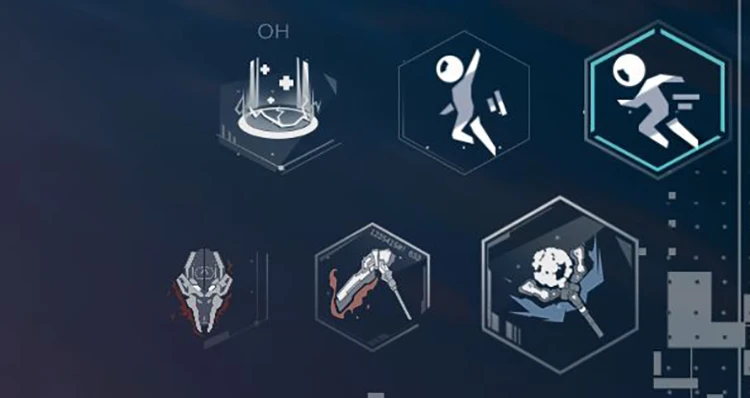 Enhancement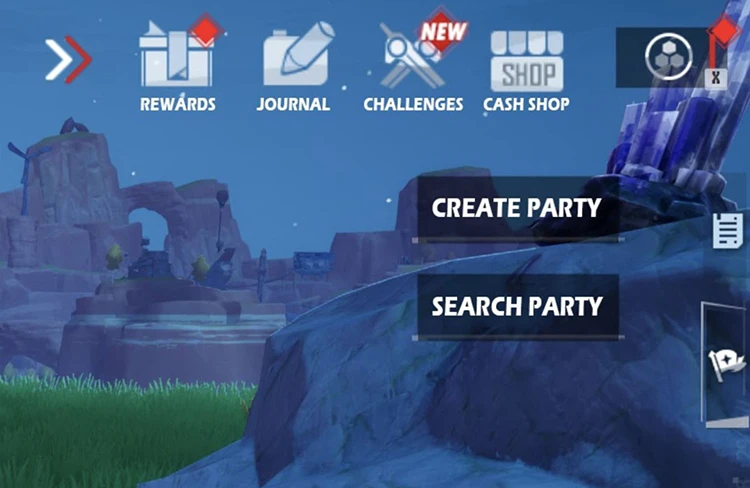 1. Icon Hiding: Here you can hide the icons to leave only the menu, allowing players who prefer a cleaner interface to get a cleaner look.
2. Rewards: This interface contains a number of rewards such as sign-ups, which cannot be missed.
3. Notes: This function will guide you in the direction of training by reaching conditions, and the notes have very good content telling you to complete the corresponding tasks to obtain resources.
4. Adventure: A lot of gameplay will be involved in it, which will be explained specifically later, very important!
5. Shop: Here you can buy the items you need. Remember to spend appropriately.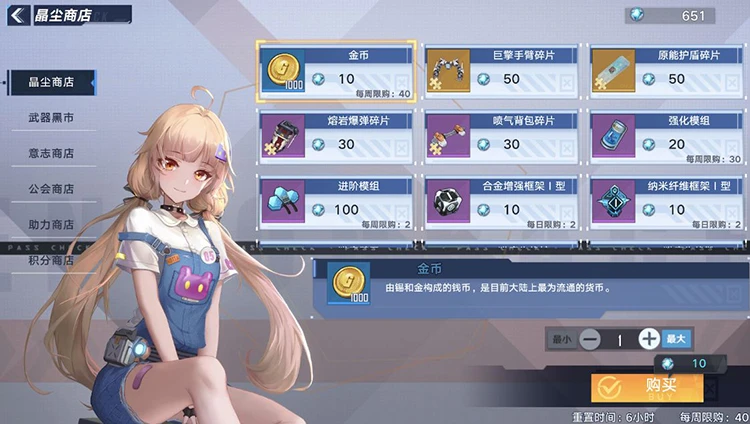 6. Menu: Here you can find basically everything about the game.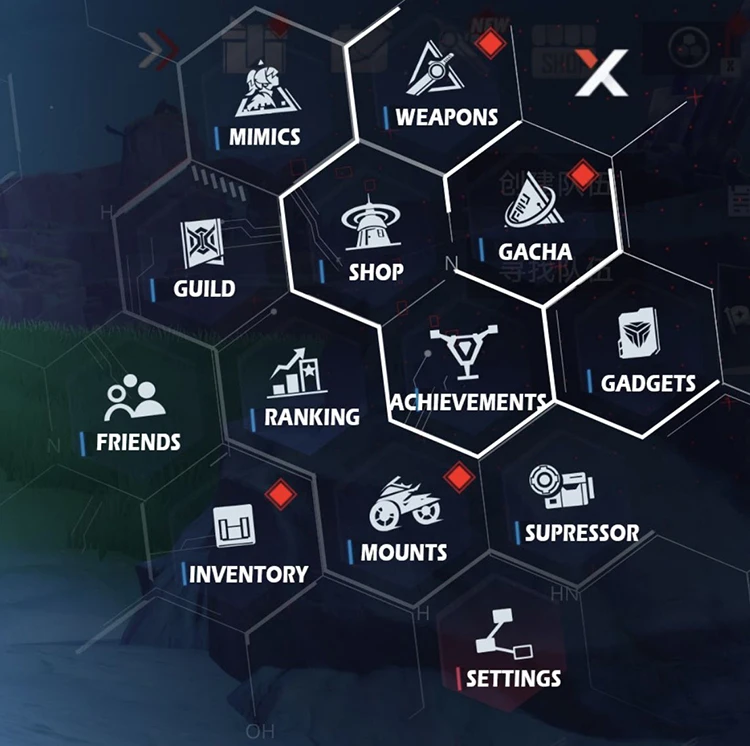 7. Tasks: Here you can see the tasks you are currently involved in, tap on them to track them, etc.
8. Teams: When we are exploring the planet Ada, we may want to ask our buddies to join us.