Being a dwarf, Moren was born to drink and fight, preferring fists and bullets over words even when the debate was academic. As a result, no scholars wanted to take him on as an apprentice. This forced him to use his dexterous hands to forge another path: science and blacksmithing.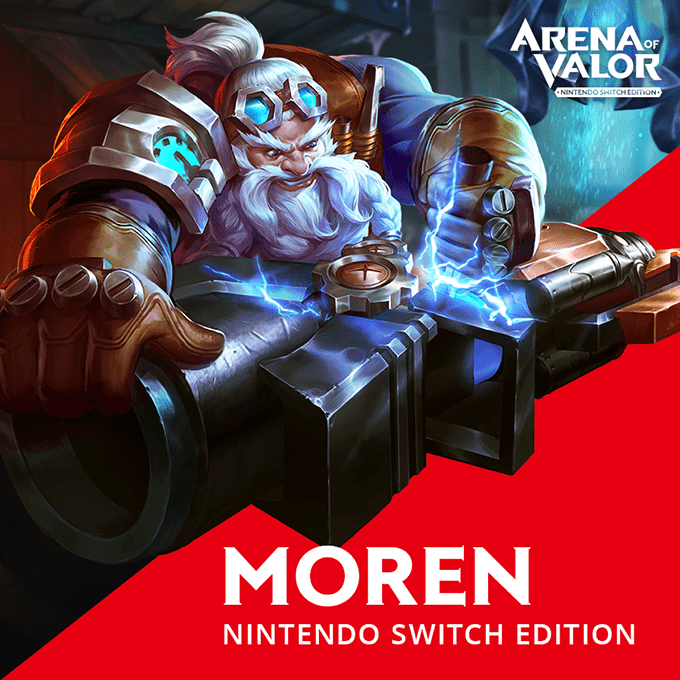 Knockback your enemy as you sprint across the battlefield as this beast of a marksman, available this weekend in Arena of Valor Nintendo Switch Edition!
Be sure to take a look at his Hero Spotlight to learn more about this great new hero. Please note this video was recorded for the mobile version of the game but is a good reference point for gameplay strategies, playstyles, and tips.


Source:
AoV Nintendo Switch Edition: 11/23 Moren blasts his way onto the battlefield! Tencent Games announcement on Reddit.