Hey everyone! Arena of Valor World Cup (AWC) 2019 is headed to Vietnam! Hosted in the city of Da Nang from the end of June to mid-July, 12 top teams from 9 regions will compete for a share of a $500,000 prize pool!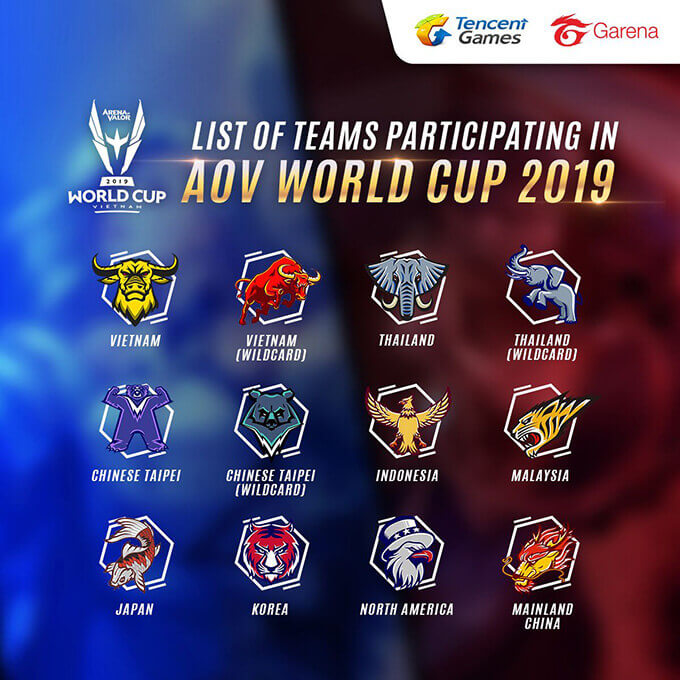 AWC 2019 will be the first Arena of Valor tournament to feature Global Ban Pick, starting with the knockout stage. Each team will only get to use a hero once per series, increasing gameplay diversity and excitement for the fans!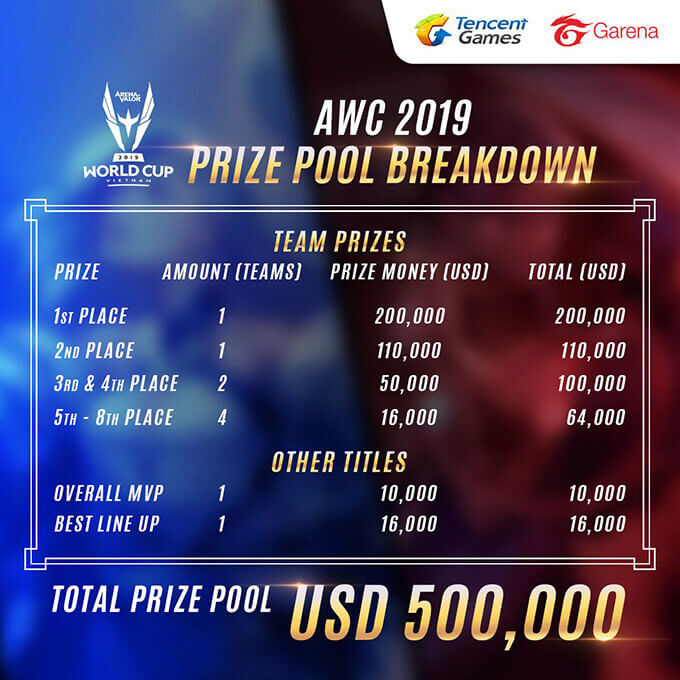 Who will be the world champion and take home $200,000? Cheer on your favorite team and represent your region as they compete to prove their dominance and superiority on the highest stage in Arena of Valor!