Arena of Valor January 31 Update Patch Notes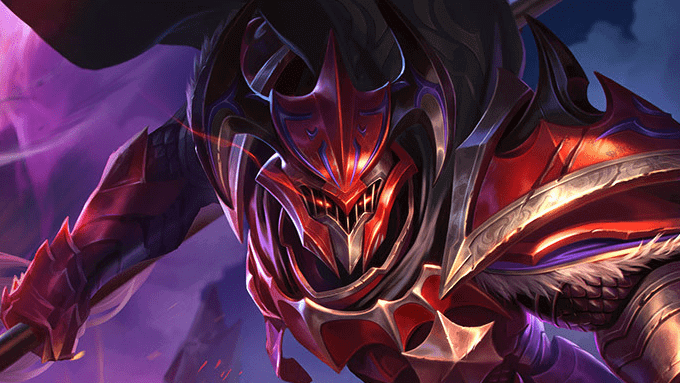 Tencent Games has announced Arena of Valor new update will be applied to Europe, US/Canada and Latin America server on Wednesday, January 31th, 2018. There will be no need to download a new update from the App Store or Google Play and any downtime should be quick.
The developer said: "We discovered that the Soulreaver changes from the Jan. 16 update negatively impacted heroes that rely on basic attacks for damage output. To make up for this, the following heroes are receiving changes."

New update will be applied to all servers on Wednesday, January 31 at the following time:
North America: 3:00am ET / 12:00am midnight PT.
Latin America: 06:00 BRST.
Europe: 09:00 CET.

Zanis, The Dragoon
Ability 2 – Tail Swipe: Attack speed increase on hit increased from 40% to 50%.
Ability 3 – Dragon's Wrath: Knocked in air duration increased from 0.5s to 0.75s.

Kil'Groth, The Terror (Europe server only)
Ability 2 – Enraged Spear: Additional magic damage on hit increased from 20/40/60/80/100/120 (+0.2AD) to 25/50/75/100/125/150 (+0.25AD).

Fennik, Vulpis Ignis
Ability 3 – Chain Hammer Cyclone: Physical damage inflicted every 0.5s increased from 75/93/111 (+0.3AD) to 80/105/130 (+0/35AD).

Lindis, The Sentinel
Passive – Tread Softly: Movement speed increase duration increased from 2s to 2.5s. Next normal attack strengthened effect duration increased from 2s to 2.5s.
Ability 1 – Piercing Gaze: Bonus damage for third basic attack on the same target increased from 80/160/240/320/400/480 (+0.4AD) to 90/180/270/360/450/540 (+0.45AD).

Nakroth, The Executioner's Blade
Ability 2 – Death Sentence: Mana Cost reduced from 80/85/90/95/100/105 to 55/60/65/70/75/80.
Ability 3 – Judgment's Blade: Damage increased from 130/165/200 to 130/180/230. Mana cost reduced from 140/145/160 to 100/125/150.

Valhein, The Demon Hunter
Ability 3 – Bullet Storm: Damage increased from 100/125/150 (0.5AD)(+0.5AP) to 200/250/300 (+1.0AD)(+1.0AP). When the same target is hit by multiple bullets, subsequent hits deals 40% of initial damage.

Source: Arena of Valor official forum.