Learn more about Butterfly's new look!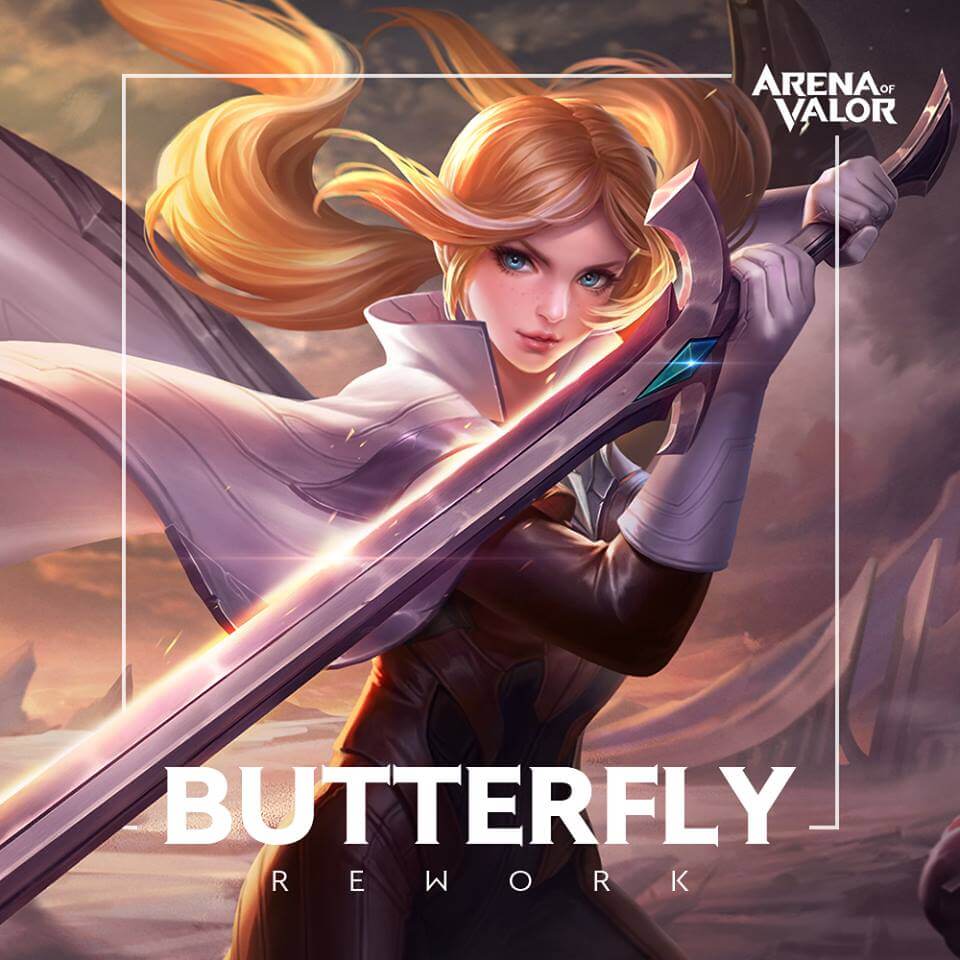 DESIGN CONCEPT
Butterfly is a popular assassin in Arena of Valor, and her stylishly ruthless twin tail hair has made a lasting impression on everyone. This mean that redesigning the look of this hero comes at some rick.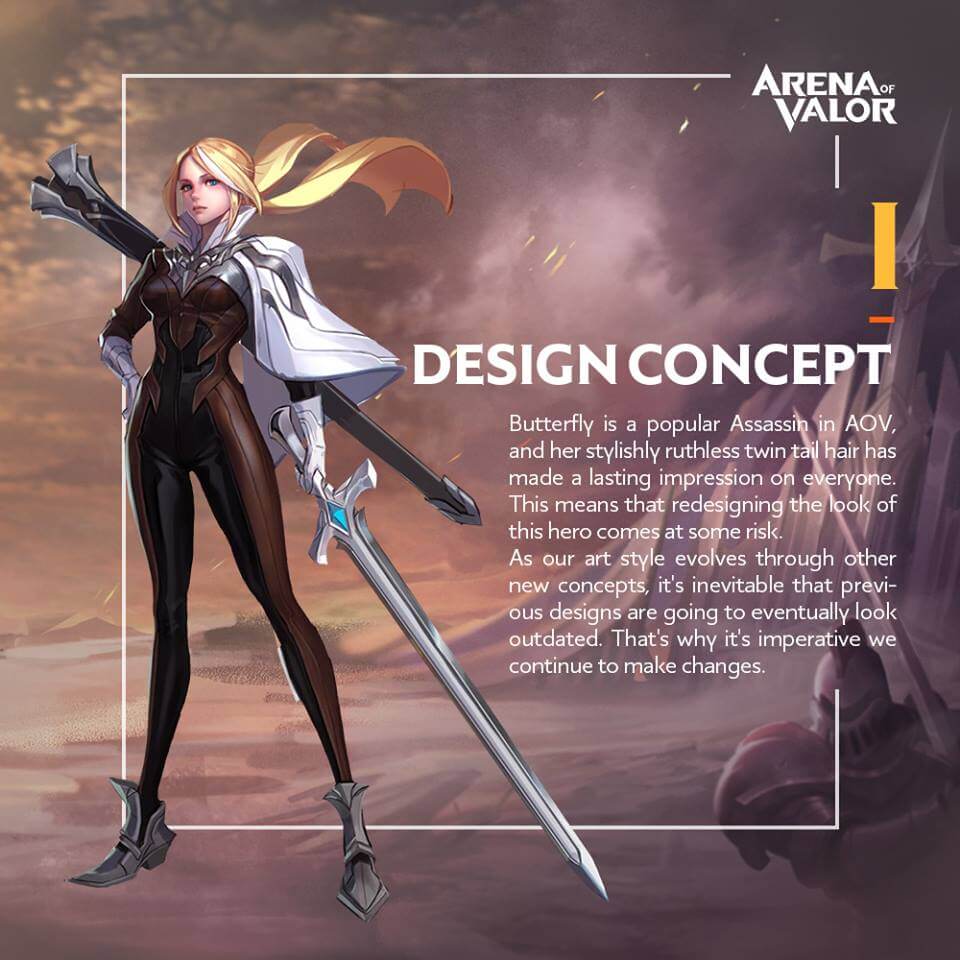 As our art style evolves through other new concepts, it's inevitable that previous designs are going to eventually look outdated. That's why it's imperative Tencent Games continue to make changes.
AGILE AND GRACEFUL
As Butterfly is a professional mercenary hired by Astrid who is also in the army, her cloak provides a combination of defense while showing off her status. The exquisite collar of her cloak indicates she is above other mercenaries.
Also, as she's a highly capable character, Tencent Games did away with those cumber some accessories to give her previous colors and twintails, they didn't want to completely deviate from look fans have come to know and love. Based on this, Arena of Valor developer made her based off of refining proposal E.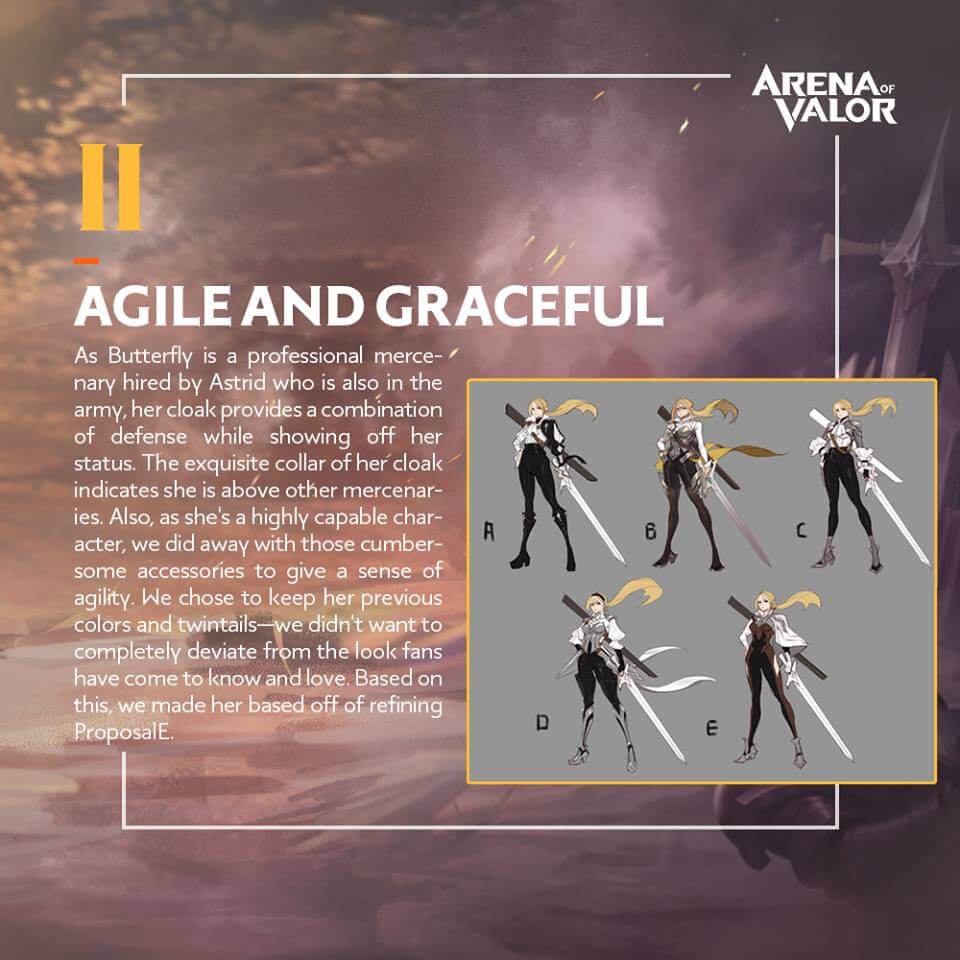 THE DETAILS
During the redesign process, Tencent Games found new inpiration for Butterfly, and they added even more detail to her lobby display. They invite all of you to experience the redesign for yourselves in the game.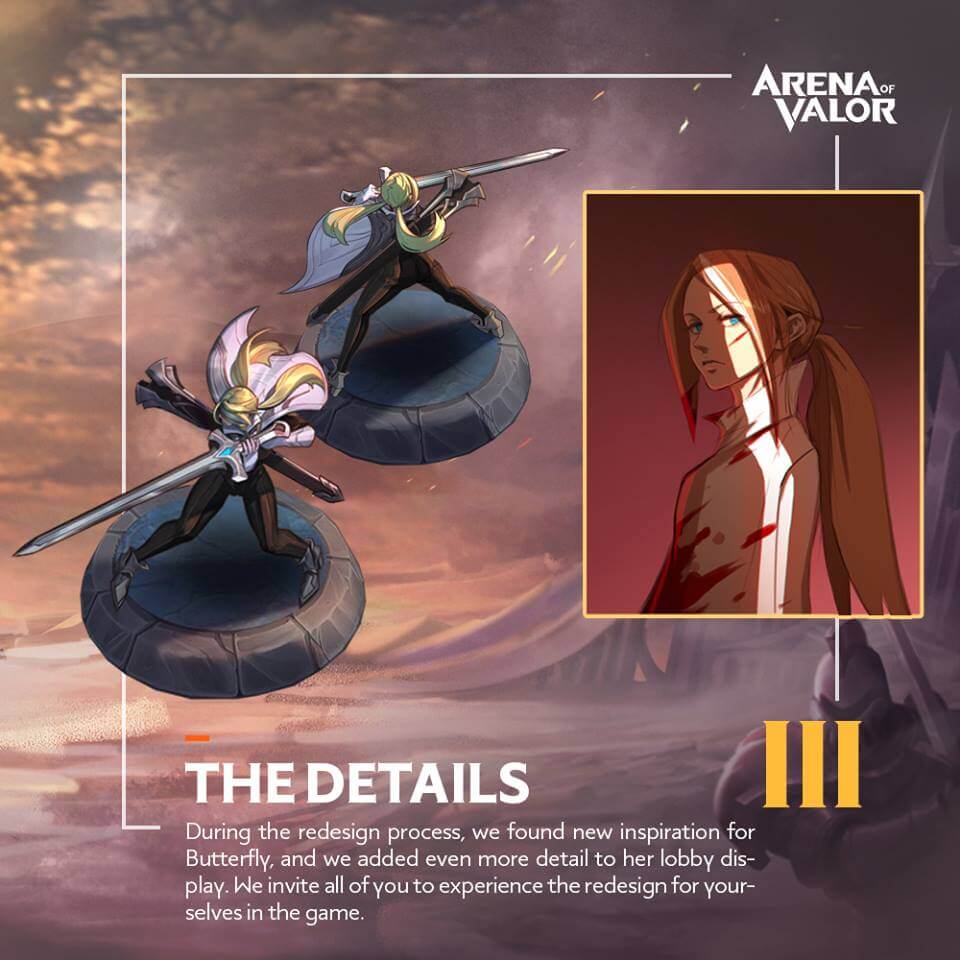 BUTTERFLY IN 3D
Now let's take a look at the effects brought to life through 3D rendering. For the model, we used next-gen production methods to enhance the sense of volume and curves of Butterfly's body. The texture of the leather she wears is now more noticeable and sufficiently detailed, even with the simple design.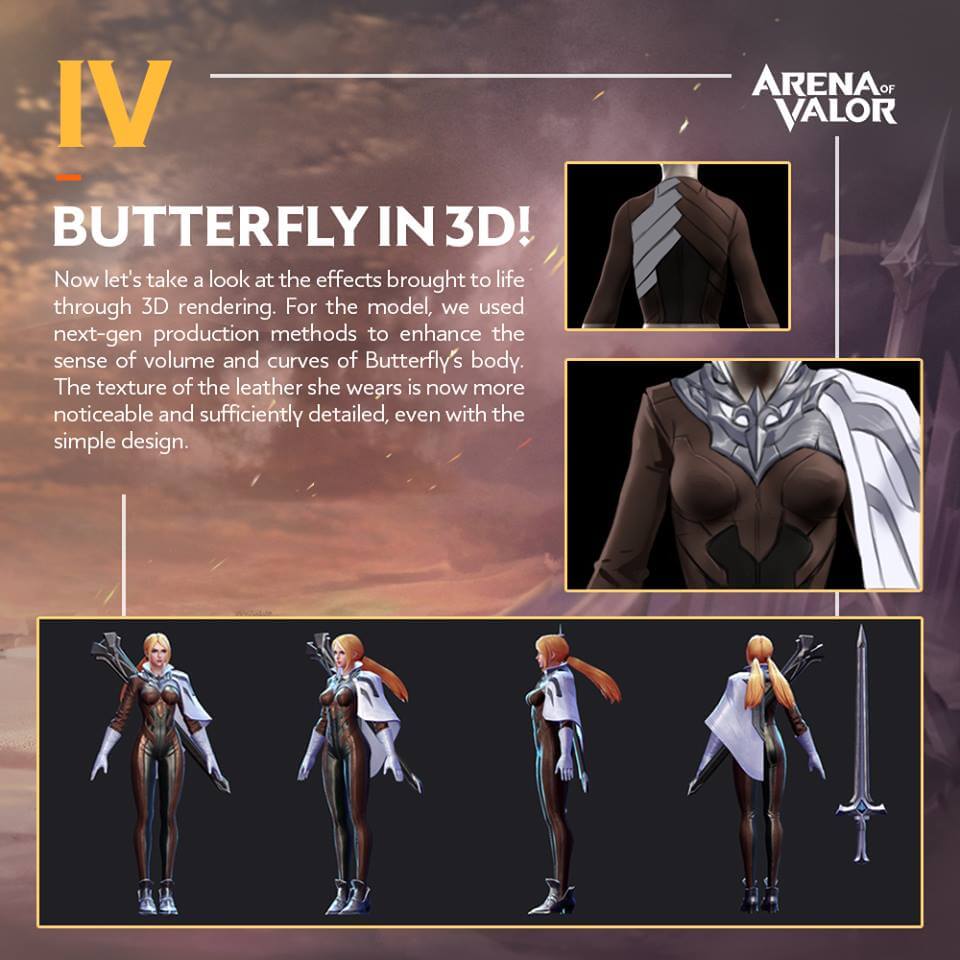 Source: Arena of Valor official Facebook page.