Design Concept: Space Ronin Butterfly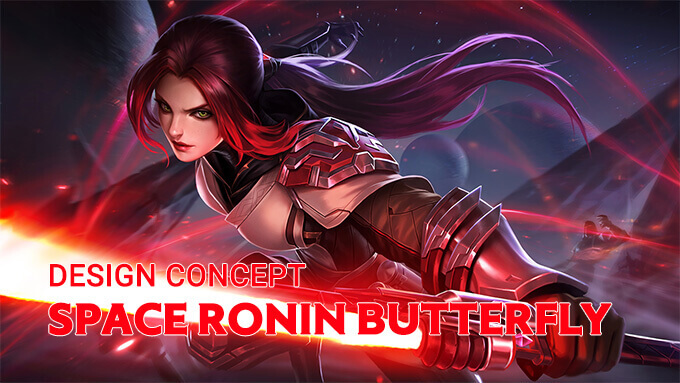 Take a behind the scenes look at how our artists created Butterfly's epic new skin! What's your favorite element of her new look?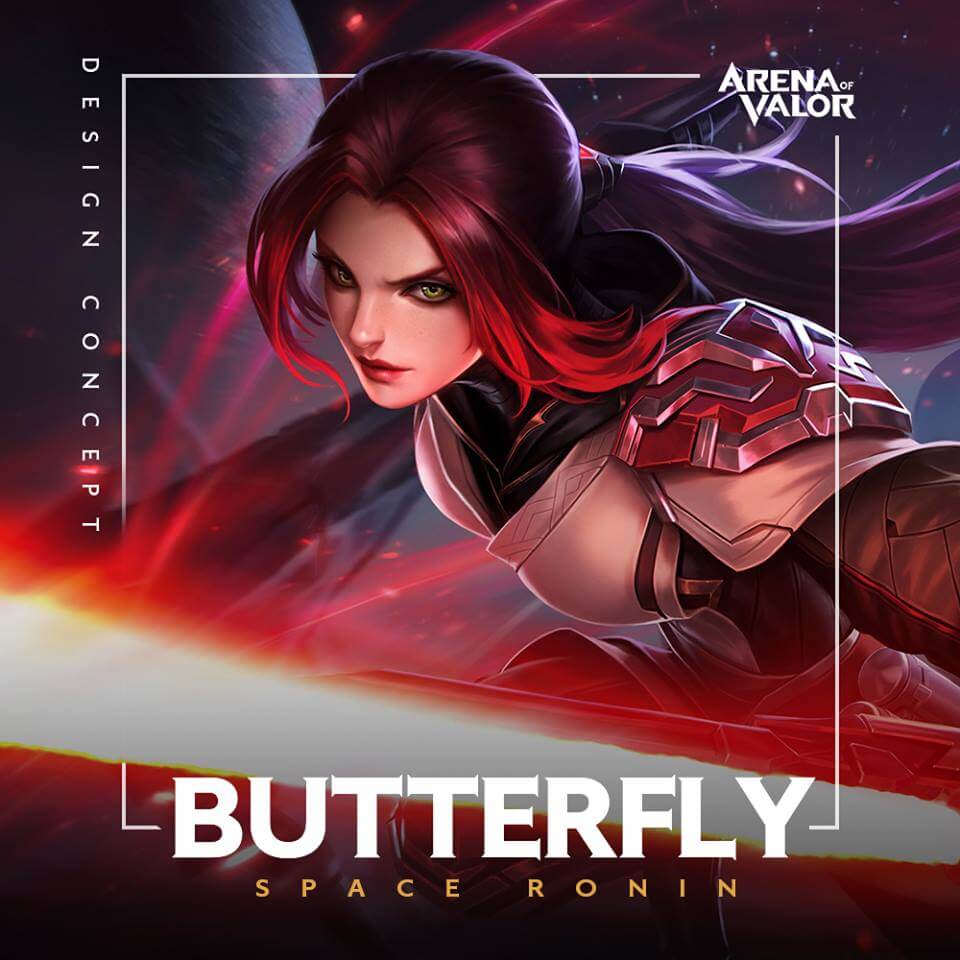 FOR THE GLORY OF THE EMPIRE
"This bloody sword shall paint the universe red".
As a high ranking mercenary and the highest ranking assassin in the Empire, she was awarded with a special sword. With this special sword, she went from only taking on assassination missions to taking out entire battlefields.
The Empire decided to not only rule the land, but to rule the stars. Now the Space Ronin leads the Empire in their quest to conquer every corner of the universe.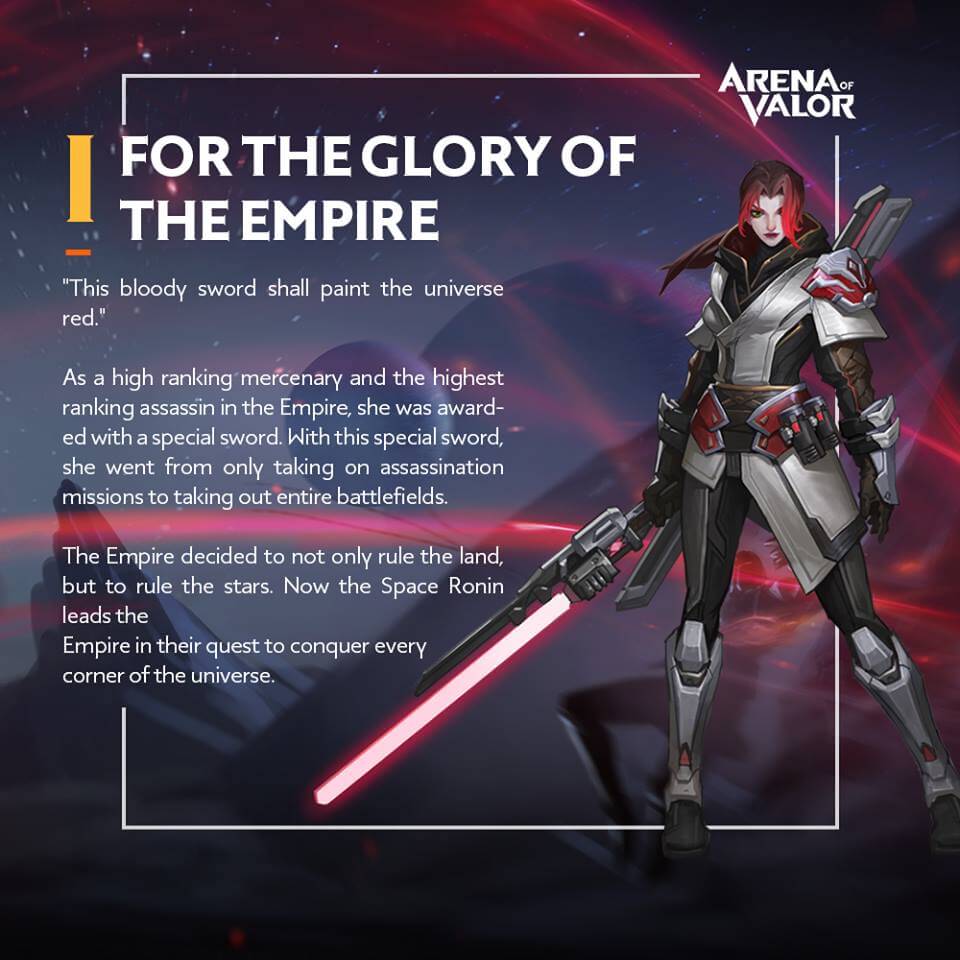 FUTURE TECH MEETS ACIENT WARRIOR
Tencent Games wanted to show one of the many possible ways a warrior using sword techniques could incorporate future technology, and we felt this was a good mix of future tech with an acient fighting style.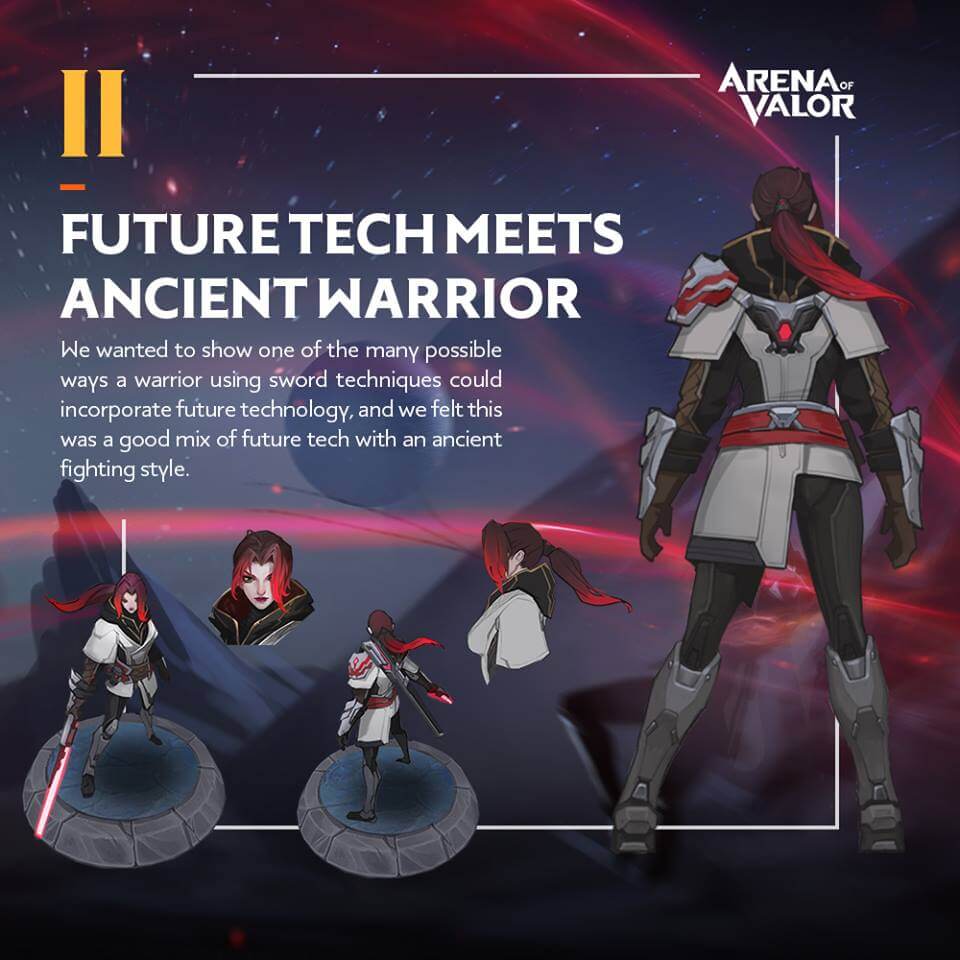 A DISLAY OF CRIMSON
Be careful not to be too dazzled by her special effects, lest you may be on the receiving end of her strikes.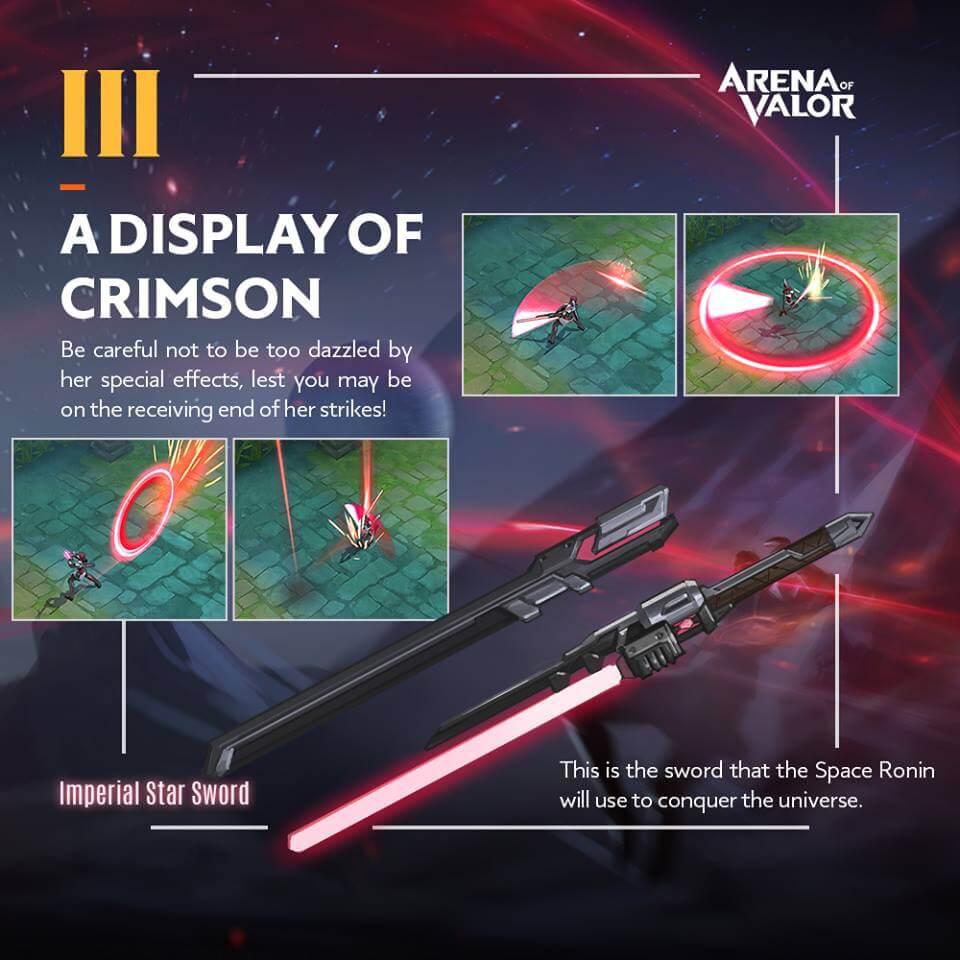 READY FOR COMBAT
Space Ronin Butterfly is ready for the battlefield and beyond, are you?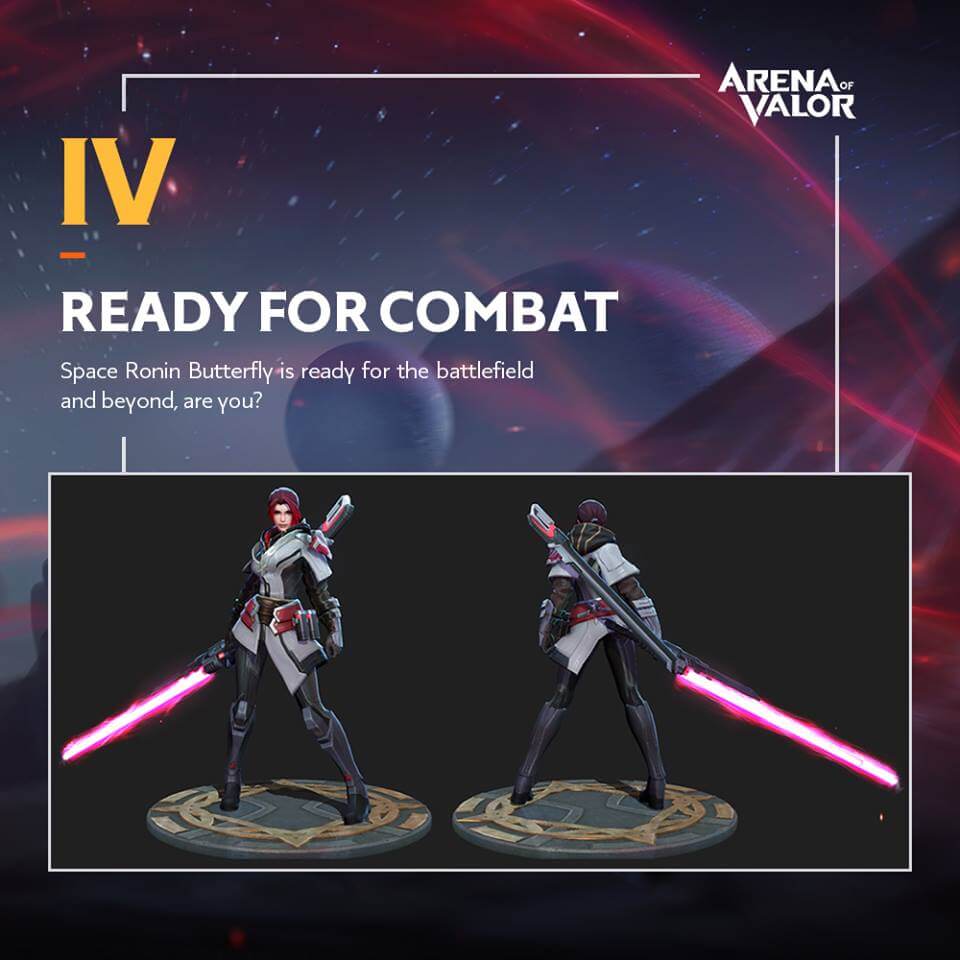 BEAUTIFUL AND DEADLY
Arena of Valor developers are modified the sounds from the original Butterfly to go in line with her new tech.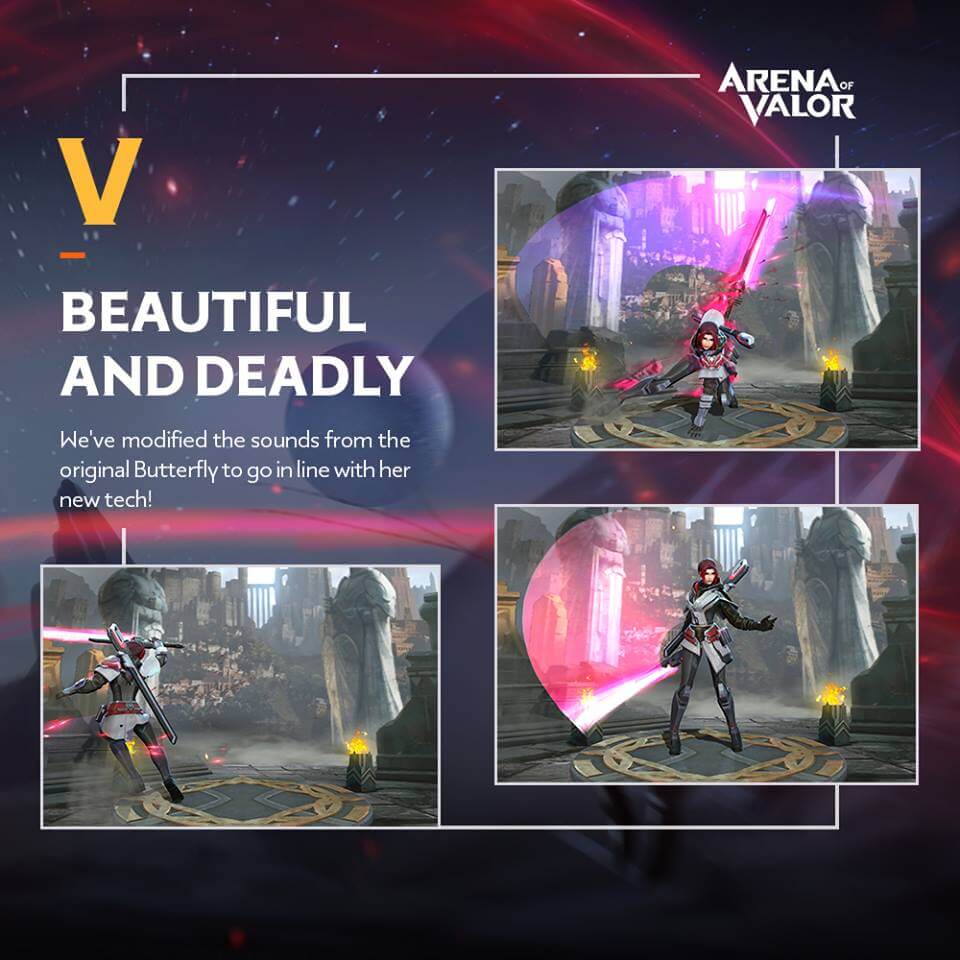 GAMEPLAY VIDEO


Source: Arena of Valor official Facebook page.