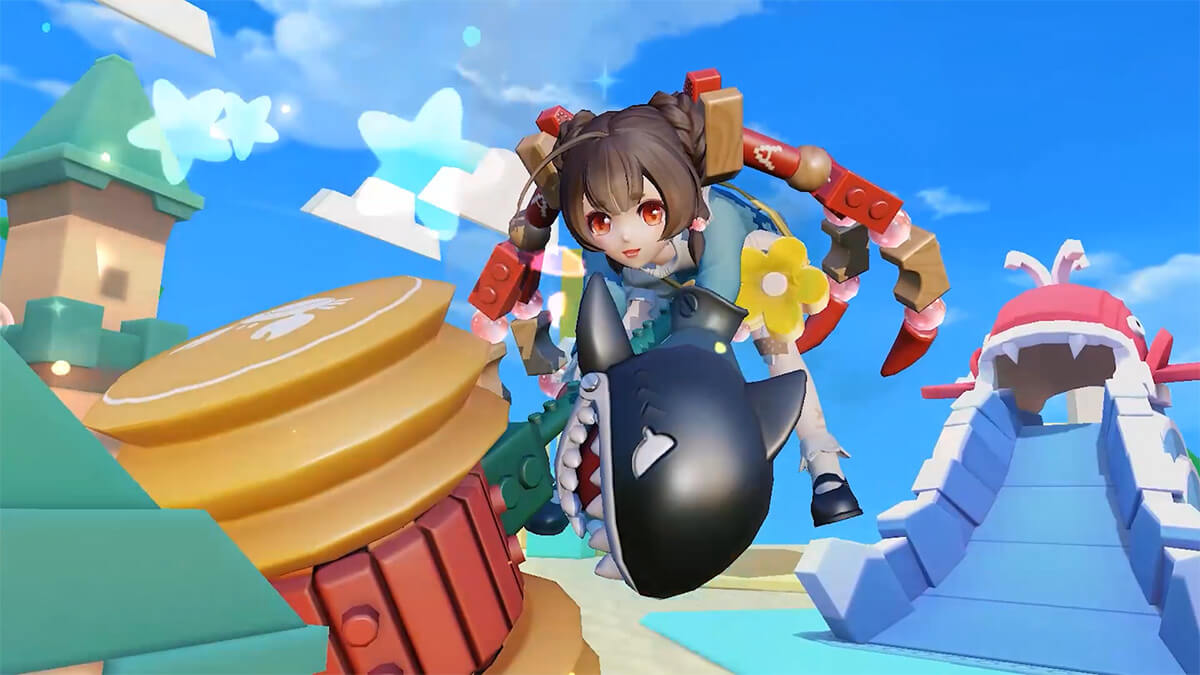 August 27th 2021 Update Patch Notes
The Onmyoji Arena August 27th 2021 Update sees S14 Battle Pass: Second Cycle and three new skins arrives.
Free Shikigami Lineup Adjustments
Onmyoji Arena will change the lineup of the limited-time free shikigami at 5:00 AM on August 30th, 2021. The new free shikigami will be Youko, Jikikaeru, Hiyoribou, Shuten Doji, Karasu Tengu, Enenra, Puppeteer, and Dodomeki.
Onmyoji who own the God of Fortune Month Pact will have the additional free shikigami, Hannya and Ichimokuren.
Of these shikigami, Puppeteer and Dodomeki have a difficulty of Hard. Onmyoji who have been in Heian-kyo for less than 7 days can't use them in battle for free.
Vampira Adjustments
As Vampira's laning phase is too strong, we hope that through the balancing of Ability 1: Blood Bats, there would be more counters in the laning phase.
Ability 1: Blood Bats
Removed the damage over time and initial enhancement stacks caused by bats on enemies
Reduced duration of bats on enemies from 6 seconds to 4 seconds.
S14 Battle Pass: Second Cycle
S14 Battle Pass: Second Cycle is on! The Second Cycle will end after the S14 season resets. For this cycle, new Battle Pass exclusive skins, Season Skin: Superior, Seal Effects, Broadcast Themes, item special effects, as well as other rewards have been added.
If you spend 380 Jade, you can unlock all the content of Battle Pass and instantly claim all Battle Pass rewards of your current pass level. The rewards for this season include Seal Effect: Blazing Demon, Broadcast Theme: Southern Cross, S14 Rank Skin: Superior – Mystical Proverb, and Ebisu's new skin, Southern Cross.
If you spend 660 Jade, you can unlock Battle Pass and get the S14 Battle Pass: Close (Precious) avatar frame, level up your Battle Pass by 15 levels and claim Ebisu's new skin.
The Previous Cycle Level Supplementary Purchase feature of the Battle Pass will be continued this cycle. Onmyoji who unlocked the Battle Pass but did not reach Battle Pass Level 50 in the previous cycle can use Jade to purchase levels for the previous cycle's Battle Pass within 14 days from the start of the new cycle to obtain the rare rewards that they could not obtain due to not meeting level requirements.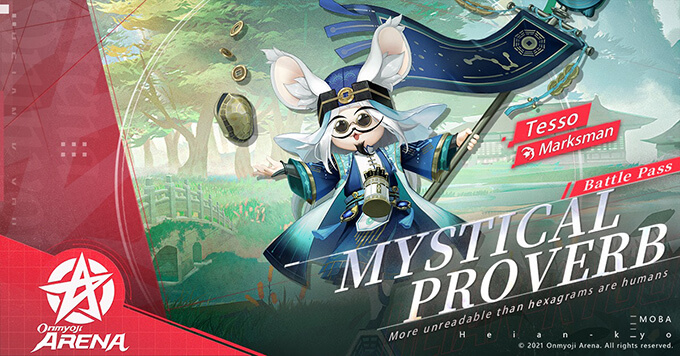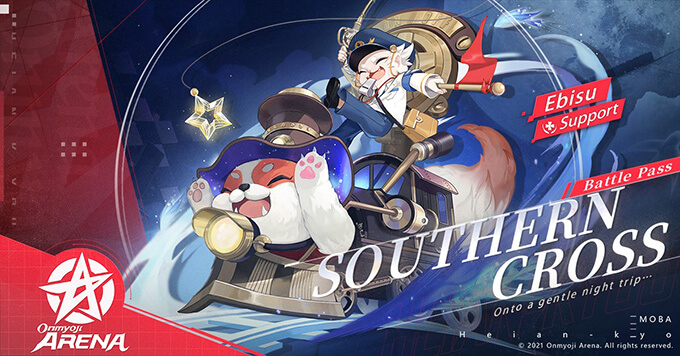 Home Page
The new Home Page is divided into 5 main sections of content: Main Page, Social, Game, Battle Results, and Achievements. We will be integrating and fine-tuning some interfaces, which will let you better show off your shikigami, skins, and other info!
Latest Events
Daruma Exchange Survey
Event Period: August 27th after maintenance to September 29th, 2021.
Complete quests to obtain Survey Tickets to vote for your favorite skin. The winning skin will be added to Daruma Blessing for exchange in the future!
Update Gifts
Event Period: August 27th after maintenance to October 31st, 2021.
Download the latest client for a better game experience. Update to claim rewards!
Dazzling Treasure
Event Period: August 27th after maintenance to September 30th, 2021.
During the event, if your recharge meets the requirements, you can get rewards including Skin Tokens, Skin Token Vouchers, Evolved Form Amulets and a rare avatar frame!
Childish Dreams
Event Period: August 27th after maintenance to September 2nd, 2021.
Spend 60 Jade to pre-order and complete the quest to get a 7-day Trial Voucher for Kani Hime's School Season series skin, Student-Childish, a Kani Hime 10-day Pact, Prayer Ema, 12 Student-Childish Exclusive Vouchers or 12 Student-Childhood Dream Exclusive Vouchers. Don't miss out!
This event's exclusive vouchers cannot be used alongside other discount coupons.