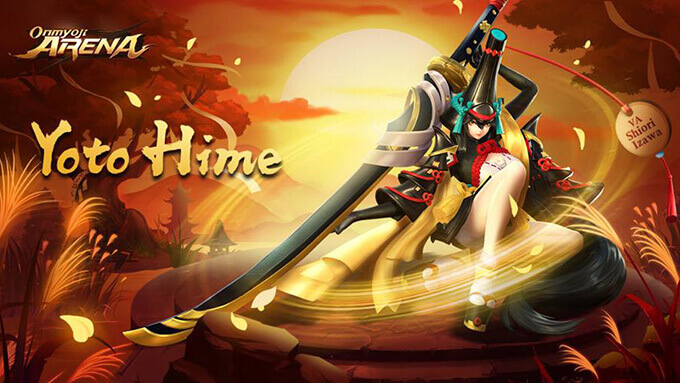 July 13th Update Patch Notes
NetEase Games has released that July 13th Update for their mobile game Onmyoji Arena on July 13th, 2018 (GMT+8). Servers will be up and running during this period, therefore Onmyoji Arena players can login and play as usual.

FREE SHIKIGAMI
The free shikigami of first week has been changed to Shishio, Kuro, Kingyo, Futakuchi, Ebisu, Yamawaro, Hone Onna, Kubinashi and Kyonshi Imoto. Of these shikigami, Hone Onna, Kubinashi and Kyonshi Imoto have a difficulty of Extreme. Onmyoji who have been in Heian-kyo for less than 7 days can't use them in battle.

PUPPETEER ARRIVES
"Brother will be together with me, forever!"
She may look cold and silent, but she is always together with Brother and they act in perfect unison. When Brother is by her side, not only can he provide her protection, but they will also dance together to attack any nearby enemies. No matter where Brother is, she can follow the lines that connect them by fate to return to Brother's side. Even if Brother is far away, he is always connected to her. Brother can follow the lines to go directly to her side to destroy the enemy or attack from a distance.
Puppeteer's exclusive Puppet's Heart pack will also available in the General Store. By purchasing this pack, players can get 22% discount when summoning Puppeteer and get the Golden Butterflies skin. It will be sold until July 19th 11:59pm (Heian Time).

NEW SHIKIGAMI PREVIEW: YOTO HIME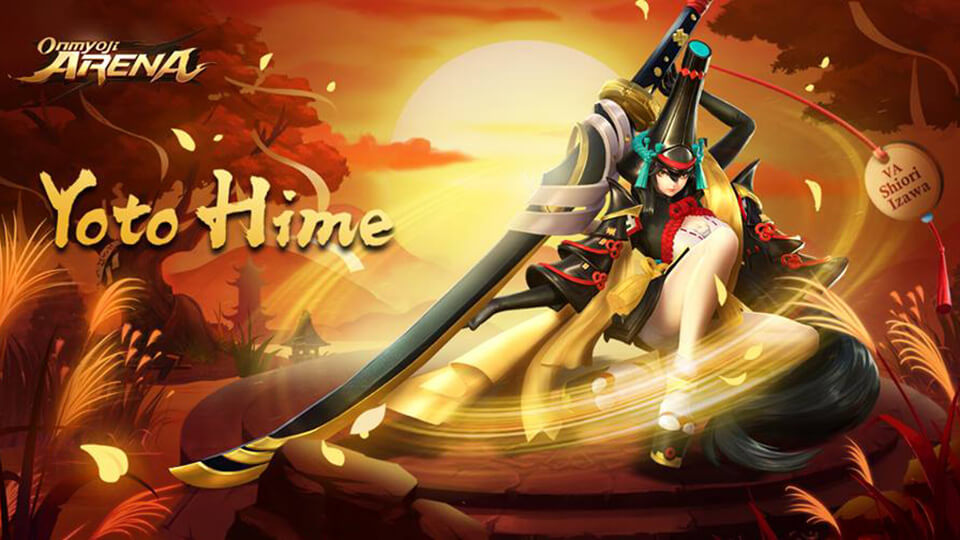 Natural Passive: Morale
Passive Effect: When Yoto Hime deals damage, there is a 20% chance of dealing additional physical damage equal to 40% of Attack Damage.
If she uses basic attacks to strike the same shikigami 3 times within 4 seconds, her Movement Speed increases by 15% and she gains a 50% Slow-immunity for 3 seconds.
Ability 1: En Garde
Active effect: Yoto Hime enters the En Garde state, becoming invincible for 0.8 seconds. If Yoto Hime blocks a control ability while in En Garde state, she will counter-attack, stunning the enemy for 1 second and dealing magic damage.
Passive Effect: Yoto Hime recovers HP for every 2 attacks she makes.
Ability 2: Devourer
Active Effect: Yoto Hime's Attack Speed is increased within 5 seconds after using the ability. Each of the following three strikes only inflicts 60% of her Base Attack, but each attack deals additional physical damage. The first strike also inflicts a Slow that lasts for 1 second.
Passive Effect: Yoto Hime's Attack Damage is permanently increased by 10.
Ability 3: Saber Strike
Yoto Hime charges forward in the designated direction, dealing physical damage to enemies in her path. If this ability KO's an enemy, it will be reset and MP will be restored.
Ultimate Ability: Ominous Blade
Yoto Hime attacks the designated target, repeatedly slashing at the target and nearby enemy shikigami. Each slash deals physical damage, with subsequent damage on the same shikigami being restricted to 40%. Maximum of 6 slashes.

POPULARITY SUPPORT TOURNAMENT
Event period: June 29th after maintenance to August 9th
The Support Tournament is divided into 4 stages: Qualifiers, Group Matches, Semi-finals and Finals. Onmyoji can level up their support level, claim rewards and get support quota by completing battles, which will also help their favorite shikigami to win this tournament. A brand-new skin and an exclusive avatar frame will be designed for the winning shikigami. Onmyoji who voted for the victorious shikigami will get the exclusive avatar frame during the showdown. Don's miss out!

FESTIVAL PAINTING SCROLL
Event period: June 29th after maintenance to August 9th.
During the event, complete the painting scroll quests to light up the corresponding shikigami on it. Also, rewards like Mystery Voucher, Return Experience Card and Skin Experience Coupon will be granted. After completing all 7 quests, the Summer Fest Frame will be awarded.


Source: Onmyoji Arena official Facebook page.