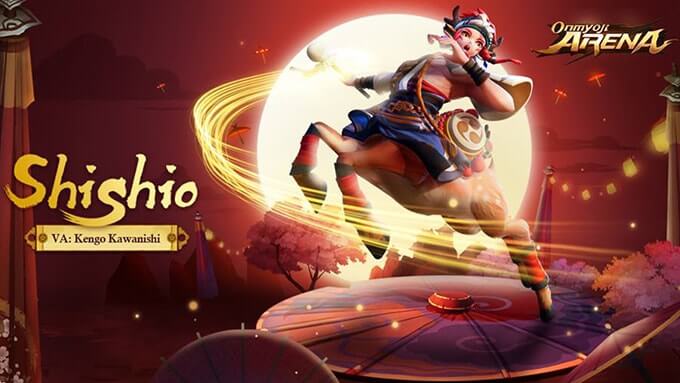 June 15th Update Patch Notes
Onmyoji Arena June 15th Update will take place from 10:00 AM to 12:00 PM, June 15th (GMT+8). Servers will be up and running during this period, therefore Onmyoji Arena players can login and play as usual.

FREE SHIKIGAMI LINEUP ADJUSTMENTS
Onmyoji Arena will change the lineup of limited-time free shikigami on June 18th, 2018. The new free shikigami are Futakuchi, Aoandon, Inugami, Umibozu, Kuro, Ibaraki Doji, Shuten Doji, Jikikaeru and Yoto Hime.

NEW SHIKIGAMIS
SATORI
This update sees Satori make her official debut on the Heian-kyo battlefield. Her Blazing Sun skin is also available to buy in the Skin Shop.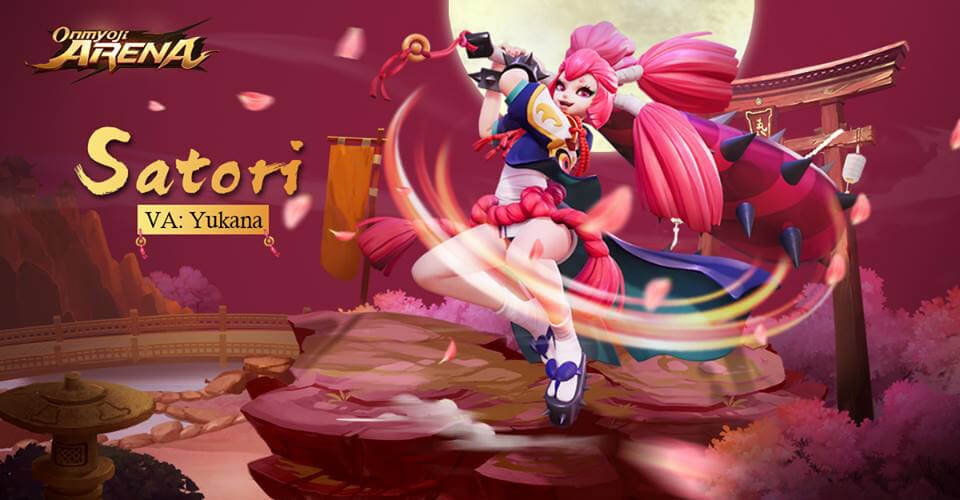 KUSA
This update also sees Kusa make her official debut on the Heian-kyo battlefield. Her Dew skin and rare Autumn Maple skin will also be available to purchase in the skin shop. At the same time, there will be a 22% discount on the Kusa exclusive pack Kusa Glow in the General Store.

SHISHIO
Shishio will first appear in this week's Royal Battle. For his home and his destiny, he fears nothing!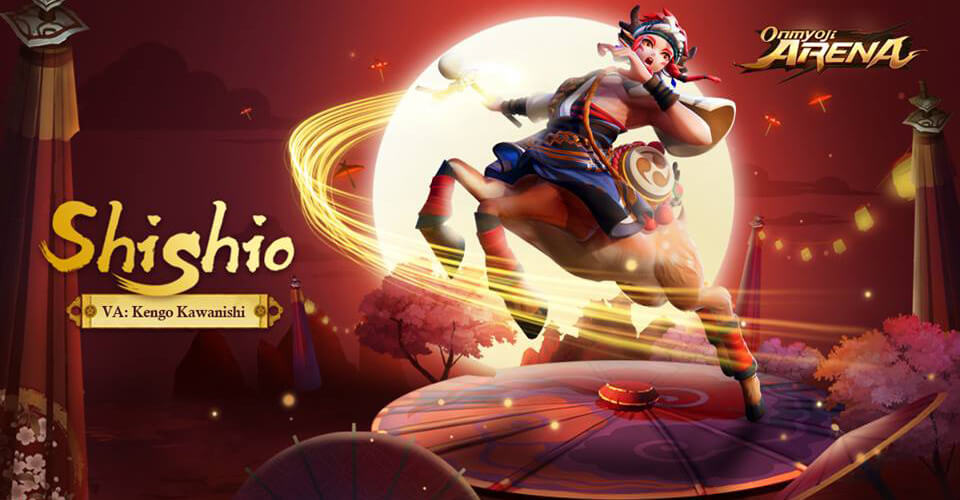 Bolster (Natural Passive): Any units that have been KO'd within 1000 yards of Shishio will enhance him, increasing Shishio's Ability Damage by a maximum of 20%. Each non-shikigami unit that is KO'd will provide a 5% enhancement, and Shishio will receive a 20% enhancement if a shikigami unit is KO'd. The enhancement will gradually decrease over time.
Antler Gore (1st Ability): Shishio runs forward and receives a movement speed bonus that gradually decreases within 3 seconds. During this period, he inflicts physical damage and a Slow effect on enemies that he hits.
Fury of the Forest (2nd Ability): Shishio triggers a total of 15 random explosions around him within 4.5 seconds. Each explosion inflicts physical damage to enemies that are hit.
Circle of Life (3rd Ability): Shishio puts up a shield. When the shield ends, it triggers an explosion that inflicts physical damage to surrounding enemies.
Deer Stampede (Ultimate): Shishio charges in the designated direction, causing physical damage and Knock Up to both sides to enemies in his path. This ability cannot pass through obstacles.
QUEST SYSTEM
A new iteration of the Quest System. Complete daily quests to increase activity. When activity reaches the specified number, you can receive rewards that include Mystery Vouchers and Coins. Every week, accumulate Activity to the specified number to receive additional rewards.

NEW EVENT: SPLENDID GARMENTS
Event period: June 15th after maintenance to June 21st
During the event, get rewards that include Coins and Mystery Vouchers from the first two matches daily. You can also get a Skin Discount Coupon daily. After the maintenance on June 22nd to July 5th, Skin Discount Coupons can be used to purchase any skin in the Shop.

OPTIMIZATIONS AND ADJUSTMENTS
Redesigned the style display effect of the battle interface.


Source: Onmyoji Arena official Facebook page.