June 22th Update Patch Notes
Onmyoji Arena June 22th Update will take place from 10:00 AM to 12:00 PM, June 22th (GMT+8). Servers will be up and running during this period, therefore Onmyoji Arena players can login and play as usual.

FREE SHIKIGAMI LINEUP ADJUSTMENTS
Onmyoji Arena will change the lineup of limited-time free shikigami on June 25th, 2018 (GMT +08:00). The new free shikigami are Ryomen, Aoandon, Inugami, Chin, Jorogumo, Ebisu, Hououga, Maestro, Inugami and Mouba.

NEW SHIKIGAMI
SHISHIO
This update sees Shishio make his official debut on the Heian-kyo battlefield. His New Leaf skin and rare Violet Snow skin will also be available to purchase in the Skin Shop.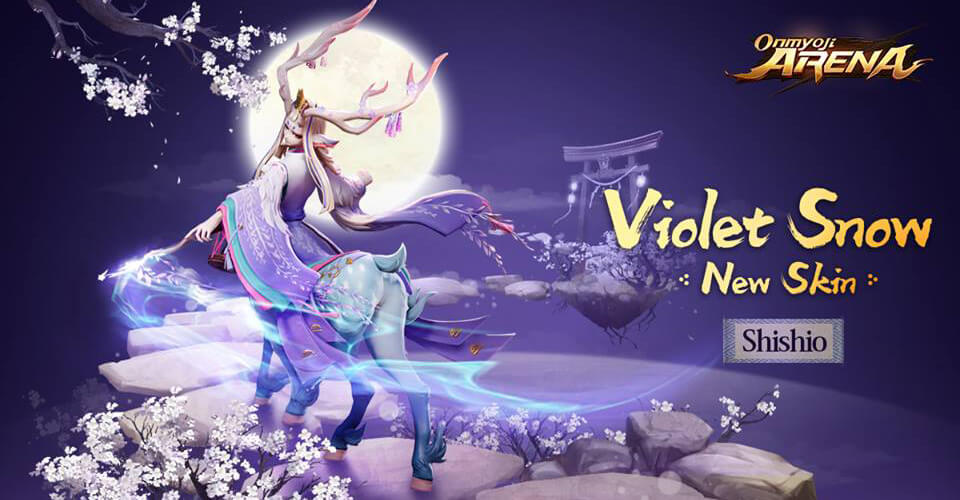 The Shishio's exclusive Gift of the Deer Pack is on sale in the General Store. This pack grants a 22% discount when summoning Shishio. The pack will only be available until 23:59:59 on June 28th (GMT +08:00). Don't miss out.

HIGANBANA
Higanbana will first be available during this week's Royal Battle.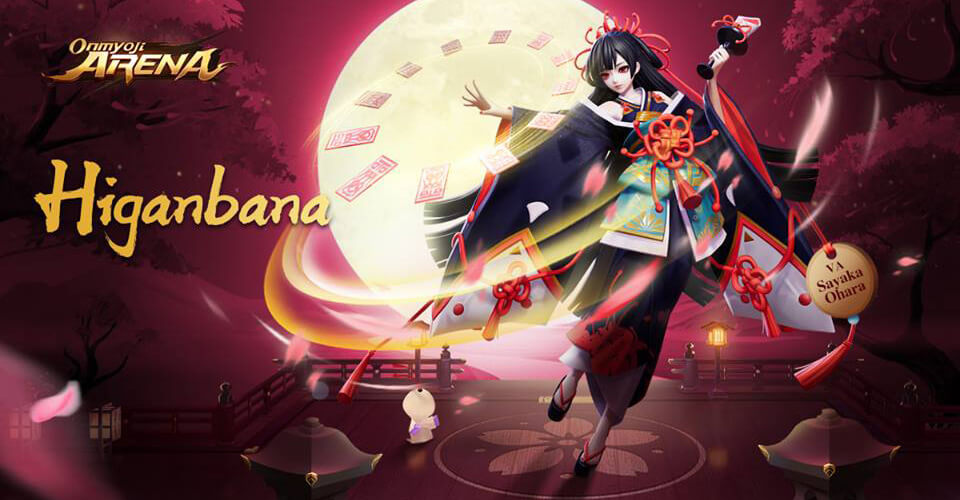 Zephyr (Natural Passive): Higanbana receives a Haste effect if she does not receive damage for 4 consecutive seconds.
Soil Protection (Ability 1): Passive trigger: Higanbana recovers HP when her abilities hit an enemy.
Deadly Blooms (Ability 2): Higanbana releases Deadly Blooms in the designated direction, dealing magic damage to enemies that are hit along the way.
Flower Charm (Ability 3): Higanbana releases flower seeds in the designated direction that bloom when they reach their destination, dealing magic damage to enemies that are hit along the way. If it hits an enemy shikigami, the enemy shikigami will be charmed for seconds.
Blood-soaked Flowers (Ability 4): Higanbana summons a sea of flowers in the designated position, immediately dealing magic damage to enemies within range. After that, the sea of flowers gradually expands, dealing magic damage per second. While the sea of flowers exists, enemies within will continuously suffer a Slow effect.

ADJUSTMENTS
Thai Version: The Thai version will launch on June 22nd. If you are a new player, you can select Thailand-Thai language to log in. Existing players can switch to Thai in the game if required.
Switch Language Function: Switch Language Function has been added, you can switch languages in the game's settings.
Japanese Version: Some hard-to-understand descriptions in the Japanese version have been optimized according to player feedback.

NEW EVENTS
1. Recharge Gifts
Event Period: June 22 to July 5, 2018
New Recharge Gifts: Receive bonus gifts such as Lucky Dice, Mystery Vouchers and Wish Charms when you accumulate different recharge values during the event period.

2. Limited Edition Special Skins
Event Period: June 22 to July 5, 2018
Aoandon's legendary special Night Lights skin and Inugami's legendary special Red Lion skin available for a limited time! You can either use Wish Charms to draw for them, or use Soul Stones to exchange for them. Skin Tokens will be available for purchase during the first week of the event (June 22nd to June 28th).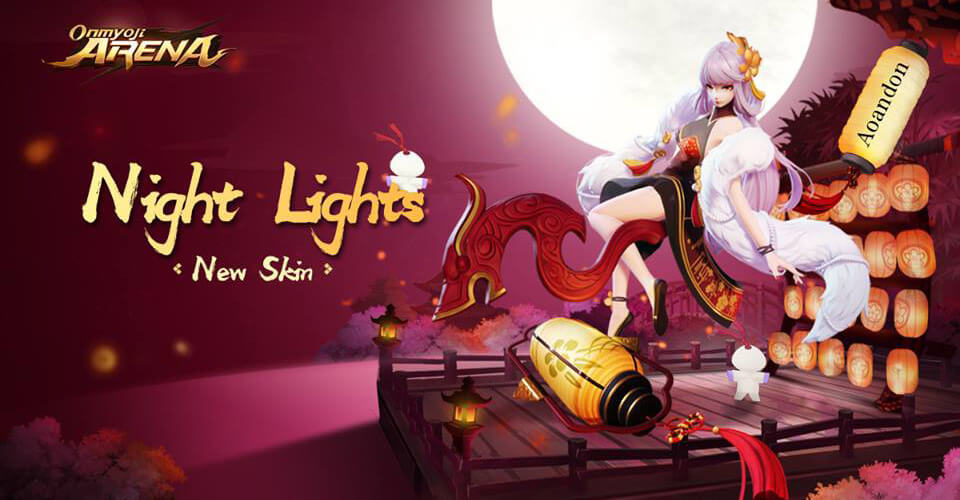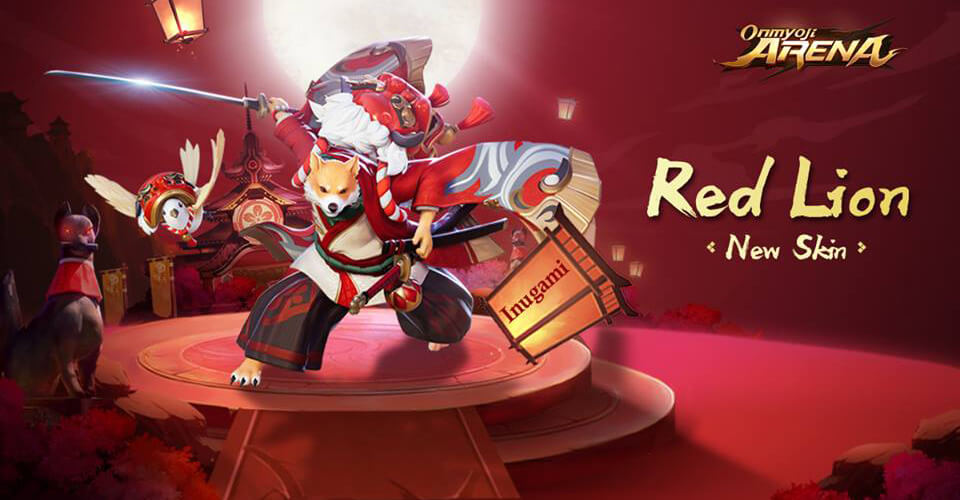 3. Summer Breeze
Event Period: June 24 to June 28, 2018
As the smell of the fresh grass is carried on the summer breeze, you can hear the beat of the drums of battle. A new season is about to begin, four cute shikigami will shower you with blessings. During the event period, you will receive blessings from one shikigami every day. You can even earn rewards if you share.

4. Godsend
Event Period: June 22 to June 28, 2018
During the event period, take part in the Talent Quest nightly from 18:00 – 23:00 (GMT+8) to enjoy various double bonuses during the first 3 matches. The event bonuses include Coin Bonus and Shikigami Proficiency Bonus. The bonuses are different each day. Please check the schedule for details.

5. Fire Assistance
Event Period: June 22 to June 28, 2018
Log in to the game during the event to claim three Decoy Fires, an item derived from the power of the battle drum. Decoy Fires prevent one soul fire from being extinguished when onmyoji of Challenger tier or lower take part in Talent Quest in a team. Because the soul fire mechanism does not apply to onmyoji higher than Challenger tier, they cannot use this item. At the end of the event, any unused Decoy Fires will be converted to Coins.


Source: Onmyoji Arena official Facebook page.