May 17th 2019 Update Patch Notes
Let's check out Onmyoji Arena update patch notes on May 17th, 2019 has announced by NetEase Games on Onmyoji Arena official Facebook page.
Free Shikigami Lineup Adjustments
Onmyoji Arena will change the lineup of limited-time free shikigami on May 20th, 2019. The new free shikigami are Youko, Karasu Tengu, Ibaraki Doji, Ootengu, Kamaitachi, Kiyohime, Jikikaeru, Mouba and Higanbana.
Of these shikigami, Jikikaeru, Mouba and Higanbana have a difficulty of Extreme. Onmyoji who have been in Heian-kyo for less than 7 days can't use them in battle.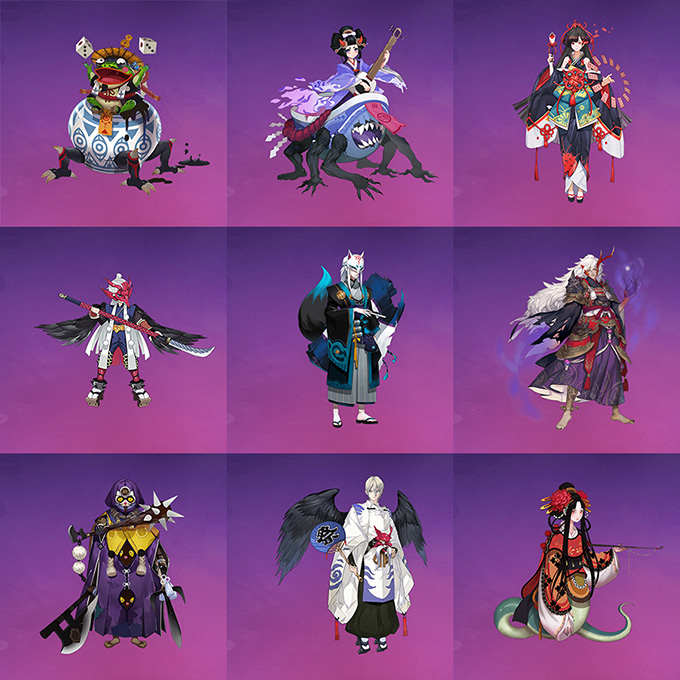 Demon Encounter
New shikigami joins Demon Encounter!
Higanbana
Ability 3: Blood-soaked Flowers – Strengthened
Summons Blood-soaked Flowers beneath the target after igniting the [Flower Seal] mark.
New Content
1. New Shikigami Achievements
New exclusive achievements of Kosodenote, Momo have been added. Onmyoji Arena can now socket achievement mudra for them.
2. Mystery House
Rare skins of Kamaitachi and Kanko, Crafty Monk and Dense Smoke have been added in [Shop] – [Mystery House]. You can exchange for them now.
Optimizations and Adjustments
Optimized the difficulty of Futakuchi's achievement, Forgive Me and triggering the corresponding achievement mudra.