October 22nd 2021 Update Patch Notes
The Onmyoji Arena October 22nd 2021 Update sees Ootakemeru's Spirit Book series skin, Everlasting Soul, arrives.
Free Shikigami Lineup Adjustments
Onmyoji Arena will change the lineup of the limited-time free shikigami at 5:00 AM on October 25th, 2021. The new free shikigami will be Tesso, Umibozu, Vampira, Hannya, Hakuzosu, Menreiki, Yamakaze, and Shiro.
Onmyoji who own the God of Fortune Month Pact will have additional free shikigami Mouba and Yoto Hime.
Of these shikigami, Yamakaze and Shiro have a difficulty of Hard. Onmyoji who have been in Heian-kyo for less than 7 days can't use them in battle for free.
Eternal Plumage
Event Period: October 22nd – October 28th, 2021.
Ootakemeru's Spirit Book series skin, Eternal Plumage, is now available. Get 12% off from October 22nd until after maintenance October 28th, 2021.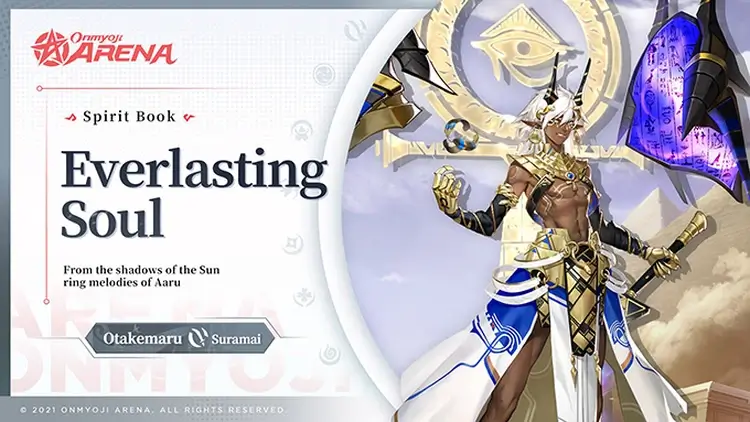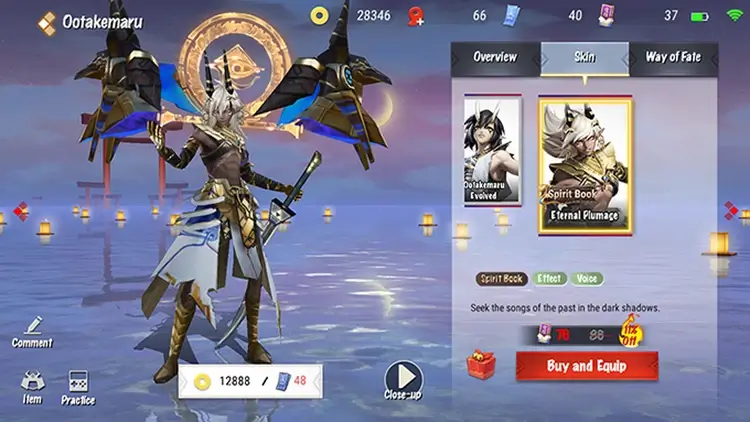 New Content
Asura's new evolved skin and dyed skin, Tarnished Iron, are now available now.