Take a behind the scenes look at how Tencent Games artists created the Arena of Valor new skin Grakk Maneki-Neko!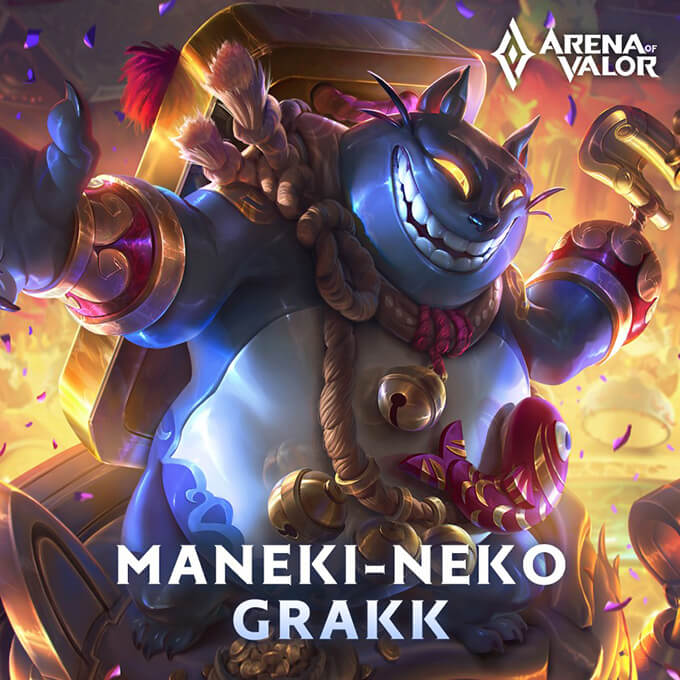 BACKGROUND STORY
As the executioner, brutal Grakk shackled imprisoned souls and tore open the offending souls with his teeth to torture them. He could not digest any food other than souls. To stave off hunger during times of peace, he needed new ways to acquire souls. Gradually, he found that it is easy to gain people's trust when being a Maneki-Neko. But devouring kind souls means that he could no longer be an underworld official. Whether Grakk will choose to fill his stomach or continue to bow his head, only he knows for sure.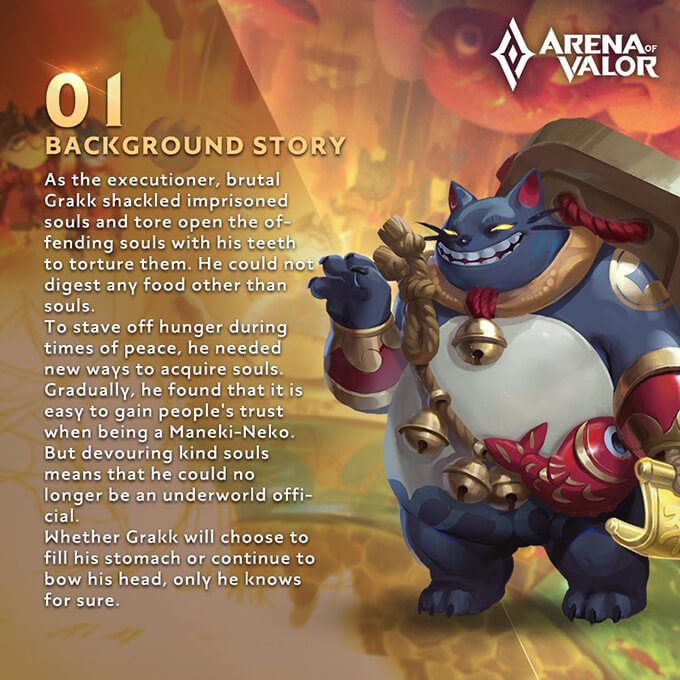 STYLE SETTING
Grakk turns into a fortune cat and hides malicious intent under his smile.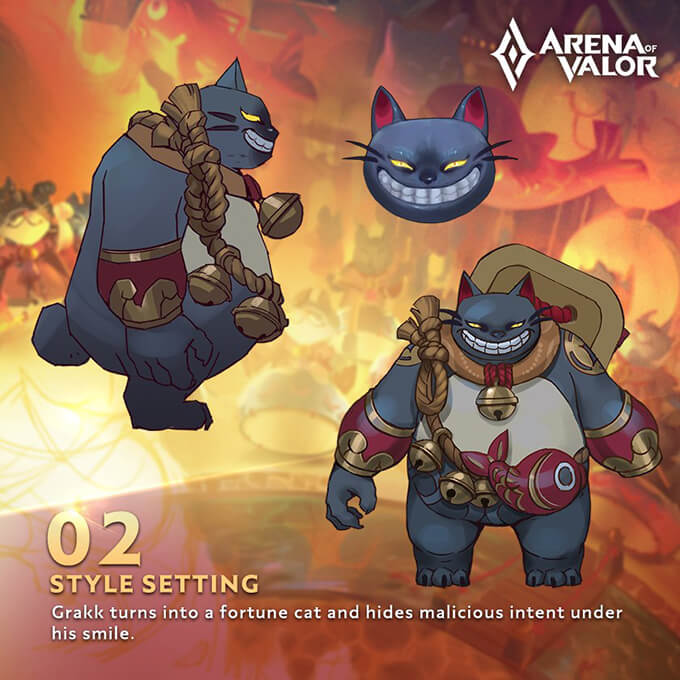 DETAILS
The huge ten million taels of gold coins, fortune medals and hemp rope are all Japanese elements of Maneki-Neko, they made Grakk successfully transform into a lovely cat on the battlefield.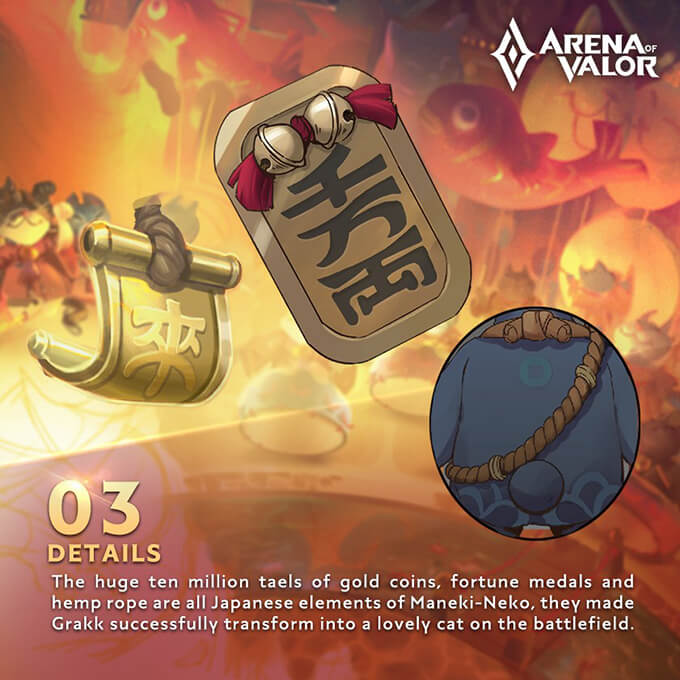 SKILL EFFECTS
A lot of gold elements are incorporated into Grakk's skill effects, highlighting the cute and rich impression of the fortune cat.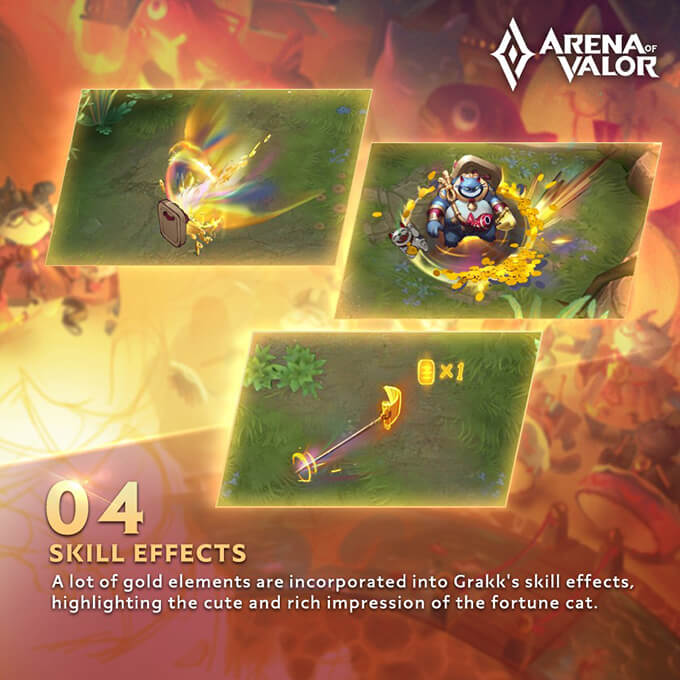 MODEL
Maneki-Neko, here he comes.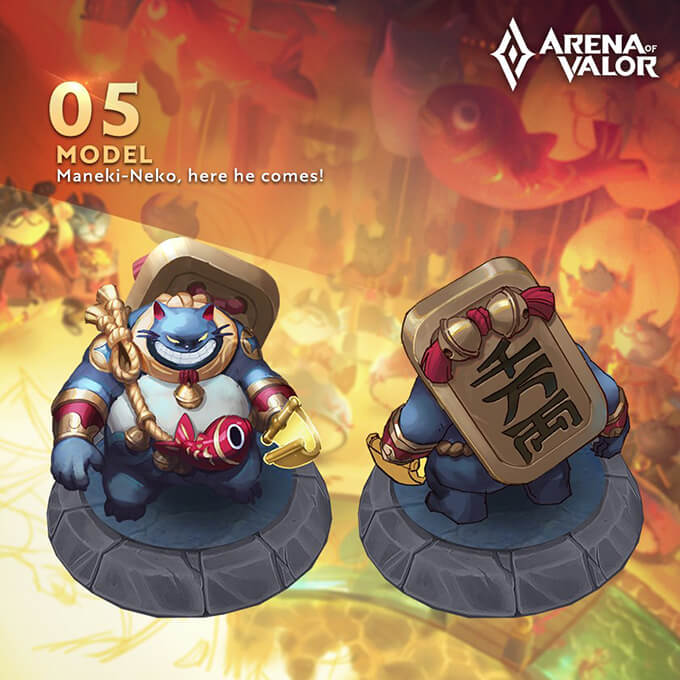 Grakk's Maneki-Neko skin is now available! You can get it at 50% discount until January 30th. Don't miss this chance to get this lucky skin for a good price!