The Arena of Valor developer, Tencent Games, has announced the new version of Magic Academy is coming soon.
Dear Challengers,
We welcome you all to our latest Developer Letter.
NEWS AND UPDATES
We would like to kick off this letter by announcing that the new version of Magic Academy is coming soon. With that we ask if you understand and feel the special meaning behind the establishment of the Magic Academy and know some students and teachers there? We have introduced some of their stories in the past, but keep in mind there will be more hero stories in Arena of Valor. Just be sure to quickly improve the heroic proficiency levels and will unlock more chapters and extra biographies.
The patch scheduled for Jan. 16th will be delayed to next week for further polish and quality improvements. After the Magic Academy is updated, there will be series of hero giveaway events. Please stay tuned for more details! Starting from Jan. 20th, join the battle to get the Arcana fragments, hero tokens, skin tokens, and more! Use the specified mage heroes to unlock the heroic proficiency levels, then you can get special gold rewards. Team up with your friends and go for the ranked matches!
The Riktor skin is now available in the Moren's Workshop. So come to complete the tasks and collect the rewards!
BUGS AND SUGGESTIONS
Map Hack Issue
In Arena of Valor we strive to never allow any forms of cheating, and we have already banned many of the players who use map hacks. We will continue to fight against hackers to provide players with a safe and fair gaming experience.
Lu Bu's Frame Bug
We've noticed that some players didn't receive the Frame of Lu Bu. We'll are working to ensure that it is properly distributed as soon as possible.
Ten days'Login Event Bug
This issue has been fixed, and thanks for the valuable feedback.
Suggestions From Players
Matchmaking System Optimization
The matchmaking System is always one of our key areas of focus, and we will make following changes to the matchmaking system:
Solo players are now much more likely to appear in solo-only Ranked Matches, meaning all 10 players are solo.
Solo players will be matched with other solo players if possible. Parties of 2 are matched with parties of 2 if possible.
Ranked Match matchmaking now takes into account players' recent hero and lane preferences. Players with the same lane tag will not be placed in the same team in matchmaking.
Low-tier players will now have lower weight in parties of 2 and 3 for the purpose of matchmaking. The final adjusted tier of the party will now be closer to the player with the highest tier in the party.
India Server
Due to the complexity of this situation, we are sorry to say that for the moment we have been forced to delay the merger of the India Server, which has been planned to complete in January. Please pay attention to our ongoing notices about changes and updates to this plan. We are always keeping a close eye on your feedback and will give you an accurate time as soon as possible.
Age Registration Issue of EU Players
We've noticed that some players in the EU have reported that they had incorrectly listed their ages resulting in not being able to chat in the game. We will give players a chance to correct this in the next update next month.
Exchange Issue of Universal Tokens
We've noticed that some players want to exchange their excess hero or skin tokens for universal tokens. It will be changed in the next update.
LORE STORY
This week we'll share a small quiz related to some members of the Magic Academy. There are no wrong answers, how do you think D'Arcy and Ishar would react?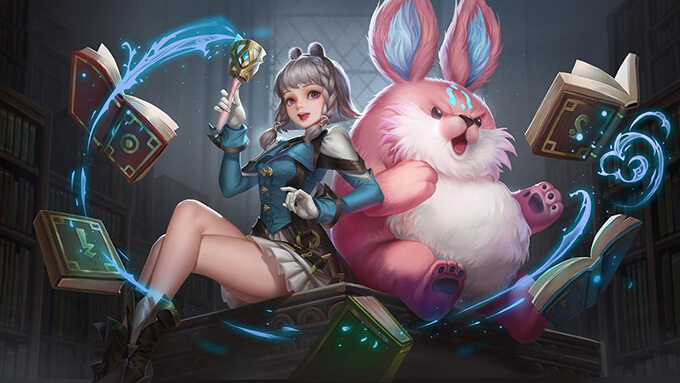 D'Arcy: There is one piece of rose cookie left. Both Sephera and Dirak love this. Who should I give it to?
A: Dirak
B: Sephera
D'Arcy: Why does D'Arcy have a streak of white hair?
A: Age and exhausting research
B: Influence of dimensional magic
Ishar: There's a test tomorrow, and I don't understand a thing about my teacher's notes. What do I do?
A: Go to bed
B: Ask teacher
Ishar: What is Ishar's favorite color?
A: Blue
B: Pink
We'll continue to make strides with each update. Thank you for playing.
Until next time. – Arena of Valor Team