The Chinese developer Tencent Games is going to launch Arena of Valor's newest patch, which will focus on match environment, match-finding, and ranked rules improvement on Jan 16th, 2020.
Dear Challengers,
Welcome to our newest Developer Letter.
News and Updates
We are going to launch our newest patch, which will focus on match environment, match-finding, and ranked rules improvement on Jan 16th. Please stay tuned to the latest announcements on our Facebook and Twitter accounts for the latest news of the patch.
On Jan 16th also we'll have the new season coming. Guess you all want to catch up more on the tiers by the end of this season.
Therefore, we prepare a daily login reward during Jan 9thto Jan 15th – Star Loss Protection card and a Victory Double Card for each one of you. Also, during this period, you can earn 20-200 Arcana Fragments for each victory in the ranked match with no cap.
The Gladiator's Summit has been welcomed by all the challengers since it launched, and we appreciated all the valuable suggestions that received. This mode would be closed temporarily on Jan 11, but no worries, it would be opened in the future irregularly. We would continue to optimize the Gladiator's Summit and provide a better game experience for players. Please pay attention to our later game announcement;
Have you all got Tulen – Feast of Roses? And there's more coming!
On Jan 13th, Riktor – Red Rose will be added into Moren's Workshop. Please stay tuned!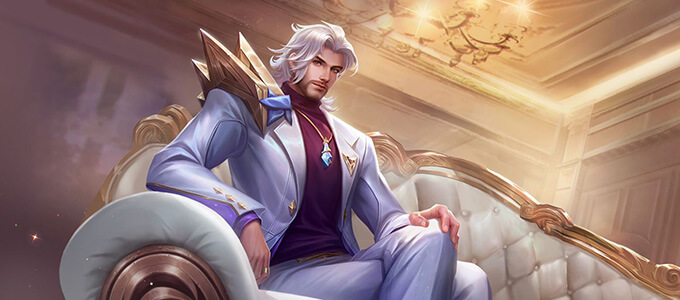 BUGS and SUGGESTIONS
We are continuously working on issues pointed out by players, so please continue to report any issues you encounter through the in-game services or by posting about them in community spaces.
Nakroth Skill 1 Bug
We've noticed that some players found the second phase of Nakroth's Skill 1 had sometimes not smoothly released. We'll fix it in the next update.
Tel'Annas Skill 2 Bug
Some players noticed that Tel'Annas's Skill 2 can still deal damage even after it's over. We'll fix it in the next update.
Codex's Description Bug
We've noticed that the description of the Codex is not the same with the information of the relevant image. We've already fixed it.
Milestones – Dark Lord Reborn Bug
We've noticed that the Chapter 15-16 of Dark Lord Reborn had been empty. We'll fix it after the Jan 16th update.
SUGGESTIONS FROM PLAYERS
Reporting System Optimization
We've noticed that the reporting system is not perfect, and we can improve the experience of using it. To do so, recently, we'll start optimization on fixing the bug that sees temporarily switching between different apps as an AFK behavior. Also, in general, we'll optimize the reporting system. Please stay tuned to the relevant news.
Relatively More AFK Behavior in Mayhem Mode
We've noticed that there might be more AFK behaviors in Mayhem Mode. Therefore, we are planning to add a reporting system in Mayhem Mode, trying to discourage such behaviors and the relevant usage of the hacking tools. The rules of banning and judgment will be slightly different. Please stay tuned for the latest news.
Dirak in Xeniel's Codex
We have noticed that players had some suggestions on the current Codex recently. Heroes have always been the core of Arena of Valor, and we'd like to make them available to more players. We used to put the new heroes in the Store after the Codex has been taken for a while, but in the future, we decide there will be no hero in the Elite Codex. Heroes might be in the Store, in the free Codex, or in other systems. But there's one thing for sure – you'll be able to get each one of them without paying. So please stay tuned to our next hero release!
LORE STORY
This week we'll introduce an interesting organization – the Magic Academy.
Established by the Magister's Council, the mission of the Magic Academy of Carano is to identify and train young people who demonstrate a talent for magic. The chancellor of the academy is Sephera.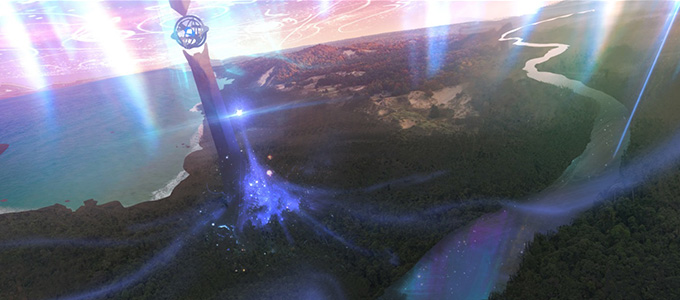 The Magister's Council built a giant tower at the mouth of the Losarth River. Sephera designed the foundation of the Academy around the tower based on the astrolabe, gradually expanding buildings on that to form the present academy.
The academy is hidden in the sky to prevent the disturbance of ordinary people and shows up only in case of emergency or big events. A special magic, ecological environment has been formed under the tower, giving birth to a large number of magical creatures.
We'd like to hear more feedback and suggestions from all of you that play Arena of Valor. Join our official Arena of Valor Discord server here: https://discord.gg/arenaofvalor where you can chat and interact with the vibrant community and share your feedback!
We'll continue to make strides with each update. Thank you for playing.
Until next time – Arena of Valor Team.
Warning
: Undefined array key "mts_social_button_layout" in
/home/xvps/sites/hthgamingcom/aov/wp-content/themes/AOVPRO2020/functions/theme-actions.php
on line
461