Jinnar, The Incorruptible, and his Spirit Orbs have gone through a whole new rework. Let's check out new Jinnar design concept from Tencent Games.
I. NEW ORIGINS
In the eyes of Jinnar, time and space is composed of countless fate threads that all are connected to the Fate Matrix. Through this, Jinnar is able to see fates of those around him.
II. A SERIOUS MAKEOVER
The new Jinnar show his affiliation with the temple and the divine and asceticism. His previous prayer beads have been replaced with prisms.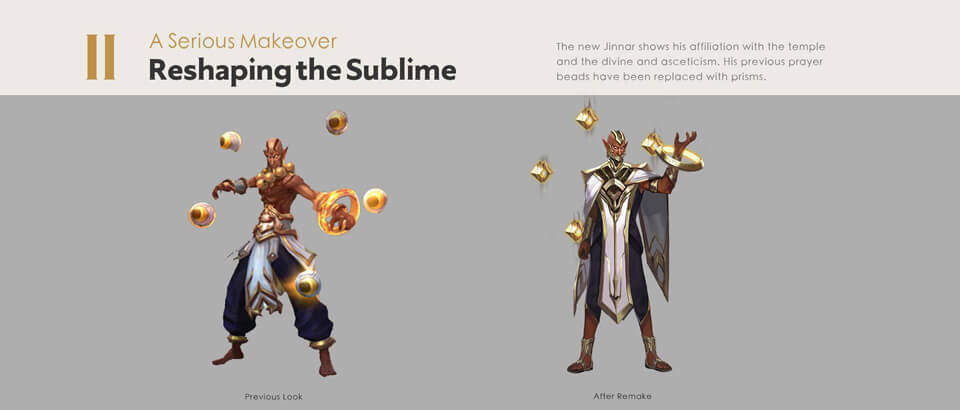 III. ESTABLISHING HIS CHARACTER
Jinnar is now a silent member of the Bright Temple shown by the new outfit and facial restraints.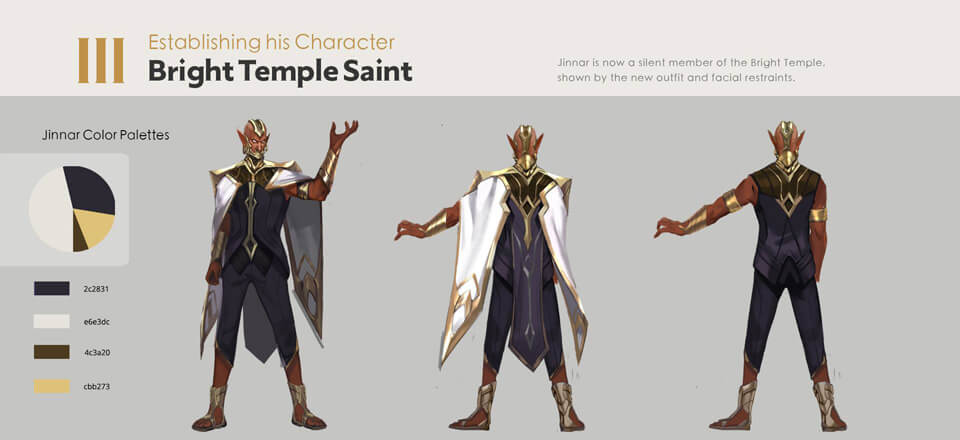 IV. DESIGN DETAILS
His design is all about geometric shapes, fitting with the Temple of Light. Various lines of different thickness, circles, triangles and squares all contribute to the look.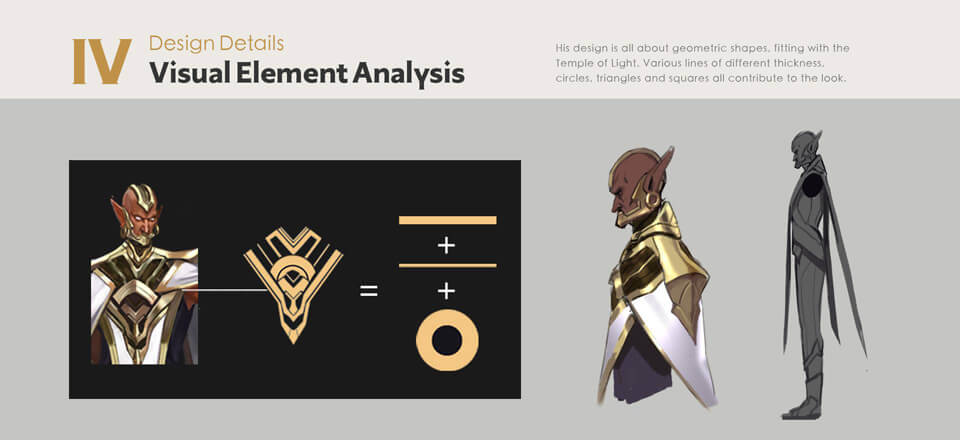 V. GAMEPLAY VISUAL
With Jinnar's remake, his prayer beads now are prisms that shines with a scared light. It further highlights his image as a disciple of the Bright Temple.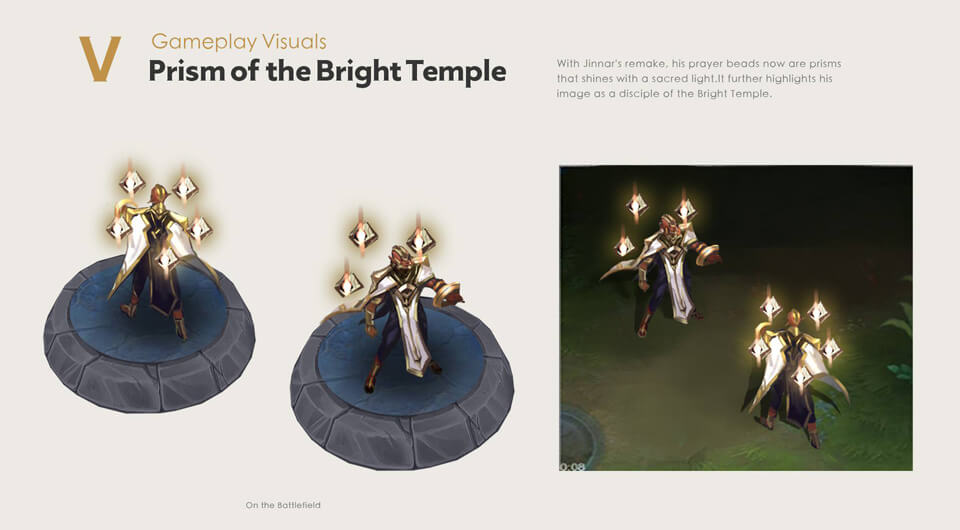 VI. THE FINAL VERSION
Tencent Games applied new design techniques to make the new Jinnar even more visually intense yet delicate. The metal textures have also been further enhanced.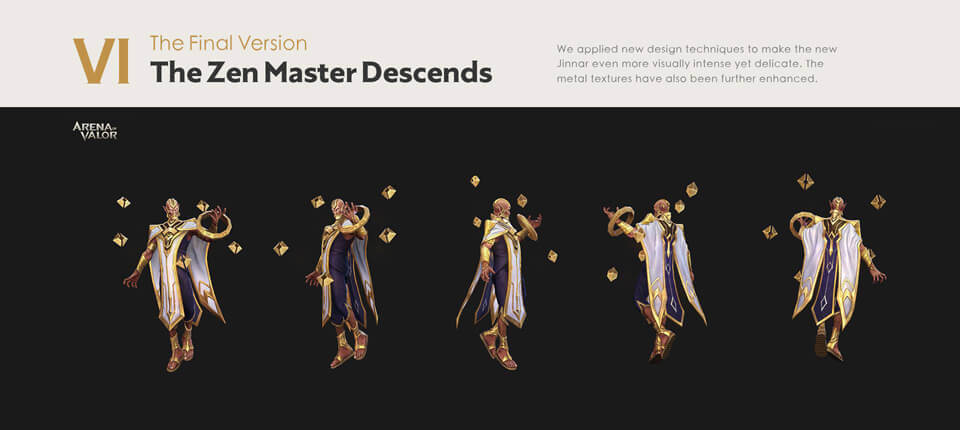 Source: Arena of Valor official Facebook page.