Learn more about Marja's past love in her design concept.
QUEEN OF THE ABYSS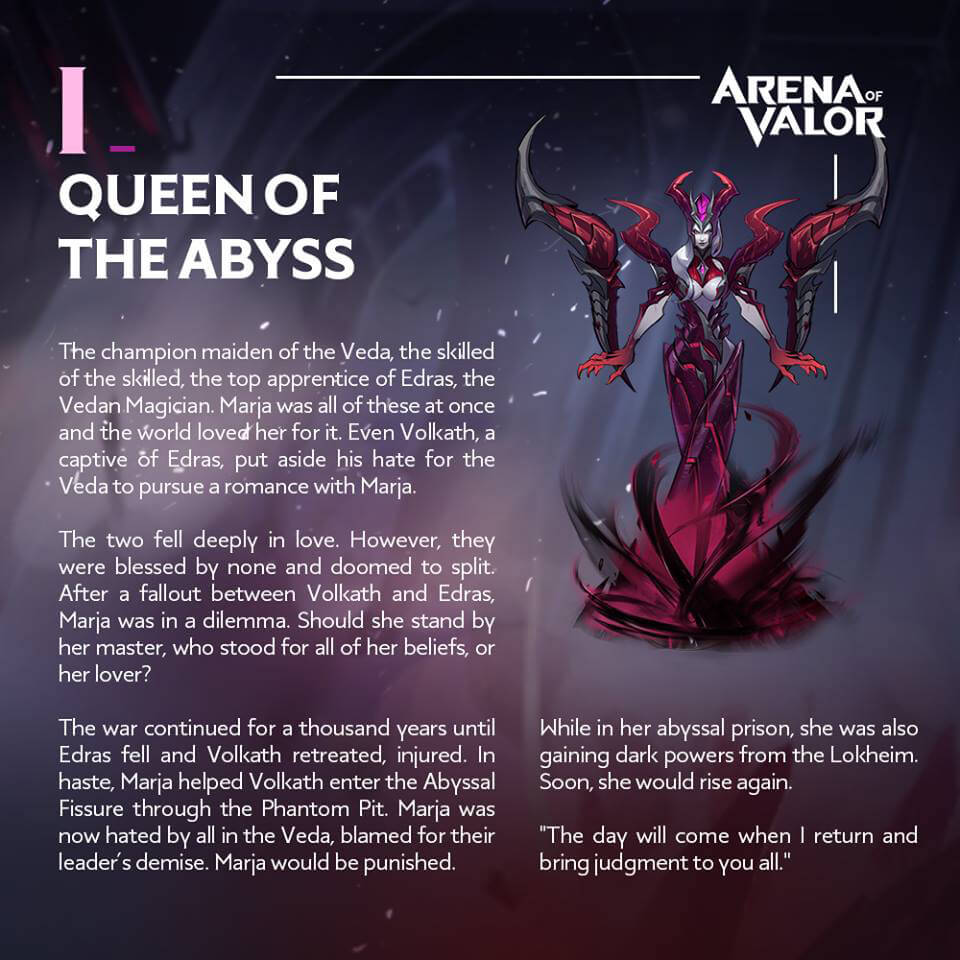 The champion maiden of the Veda, the skilled of the skilled, the top apprentice of Edras, the Vedan Magician. Marja was all of these at one and the world loved her for it. Even Volkath, a captive of Edras, put aside his hate for Veda to pursuea romance with Marja.
The two fell deeplyin love. However, they were blessed by none and doomed to split. After a fallout between Volkath and Edras, Marja was in a dilemma. Should she stand by her master, who tood for all of her beliefs, or her lover?
The war continued for a thousand years until Edras fell and Volkath retreated, injured. In haste, Marja helped Volkath enter the Abyssal Fissure through the Phantom Pit. Marja was now hasted by all in the Veda, blamed for their leader's demise. Marja would be punished.
While in her abyssal prison, she was also gainning dark powers from the Lokheim. Soon, she would rise again.
"The day will come and I return and bring judgment to you all".
ABYSSAL INFLUENCES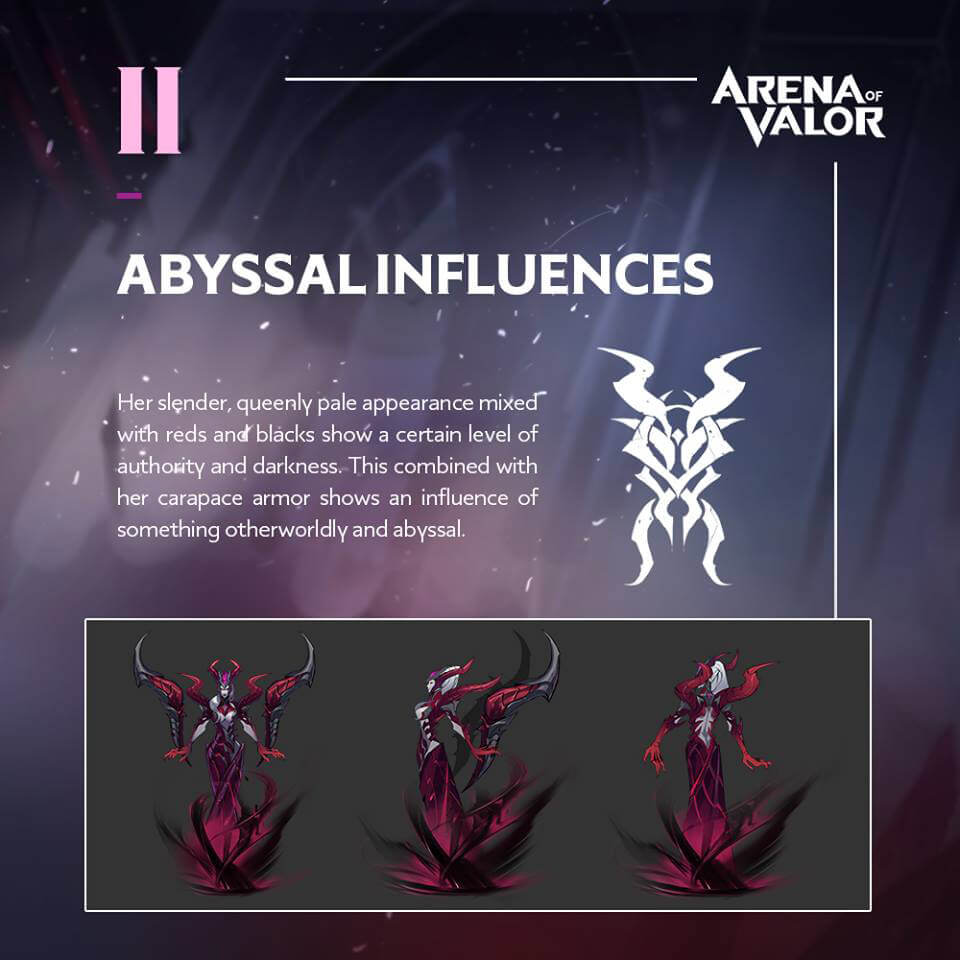 Her slender, queenly pale appearance mixed with reds and blacks show a certain level of authority and darkness. This combined with her carapace armor shows an influence of something otherworldly and abyssal.
FOUR SHADES OF MARJA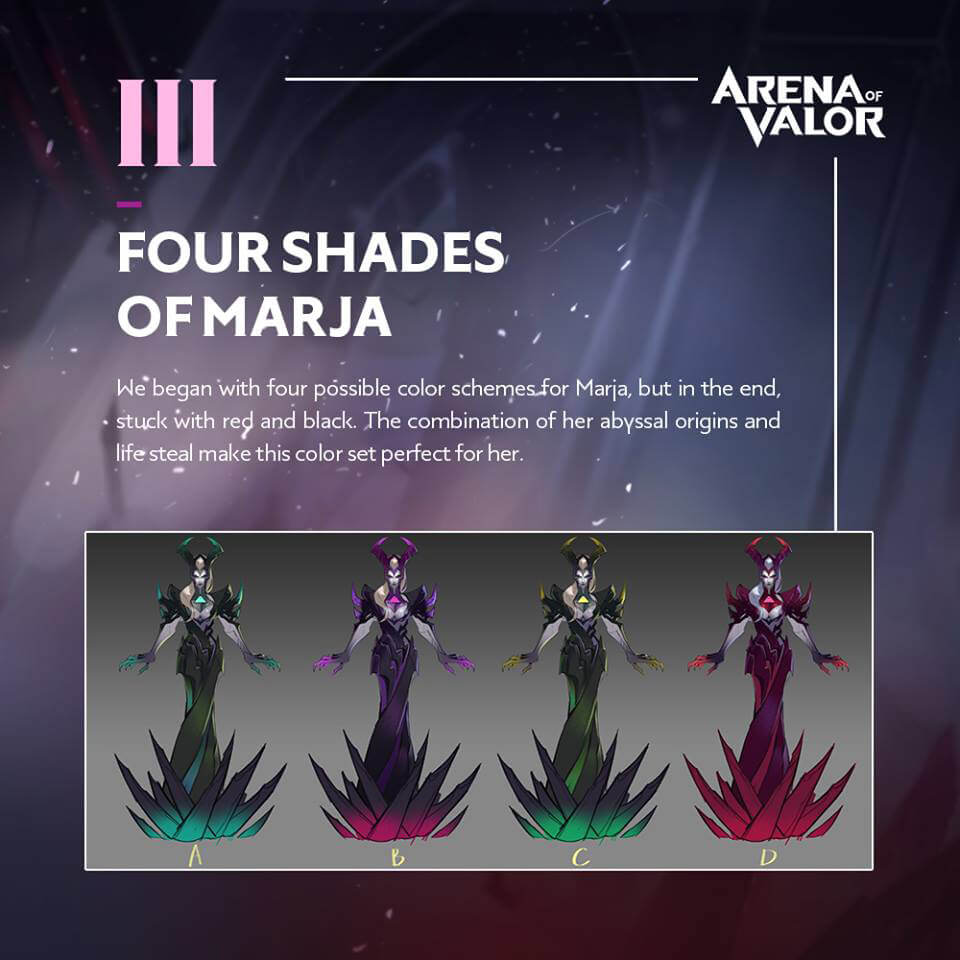 Tencent Games began with four possible color schemes for Marja, but in the end, stuck with red and black. The combination of her abyssal origins and life steal make this color set perfect for her.
THE ULTIMATE FORM OF THE AVATAR OF SHADOW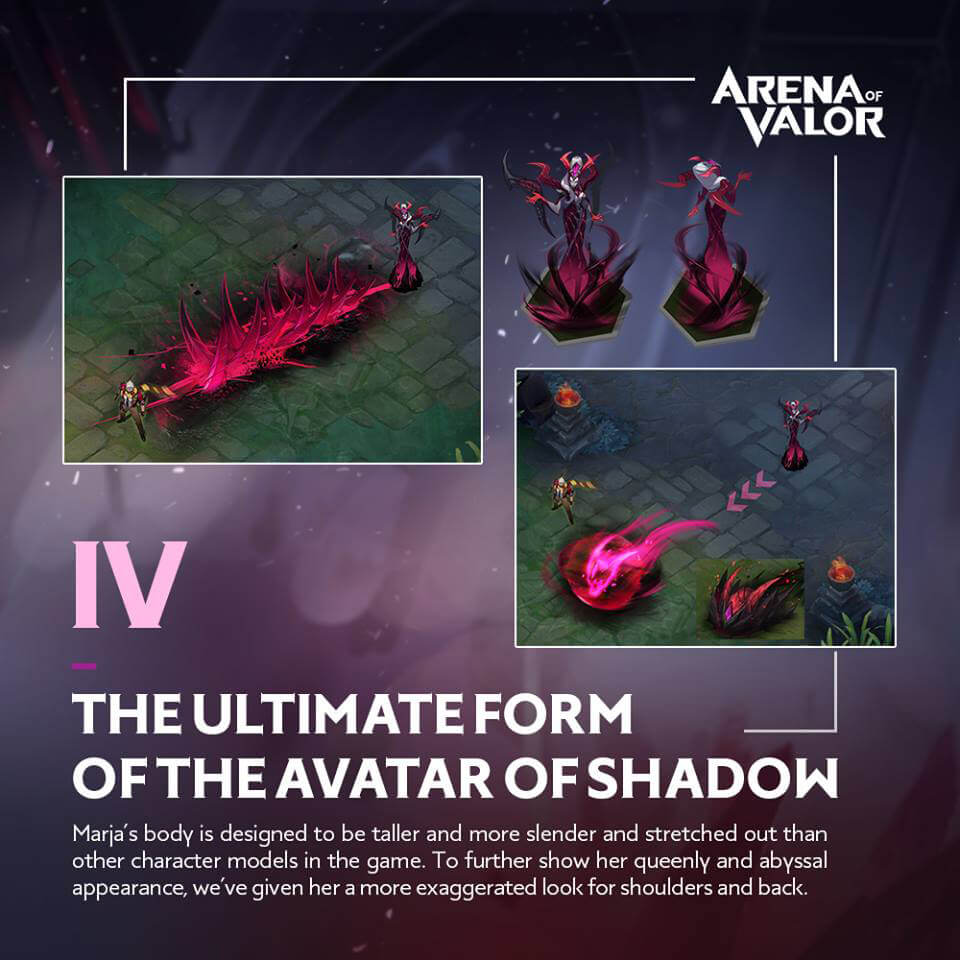 Marja's body is designed to be taller and more slender and stretched out than other character models in the game. To further show her queenly and abyssal appearance, Tencent Games has given her a more exaggerated look for shoulders and back.
MARJA IN ALL HER 3D GLORY