June Update is now available!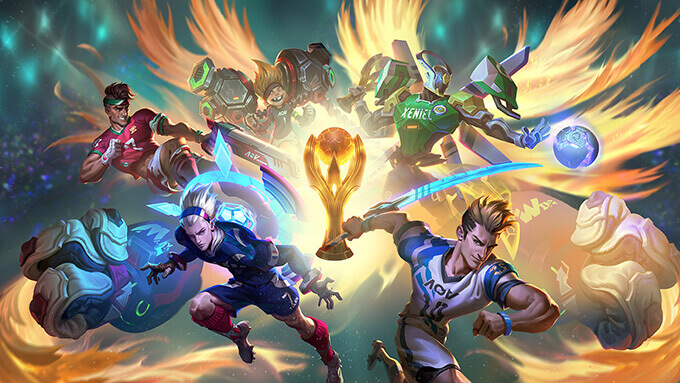 Tencent Games has released that June Update for their mobile game Arena of Valor. This update includes: new mode Football Fever, football skins, double ban, Butterfly rework, new Summer theme, hero balance changes and new server Asia.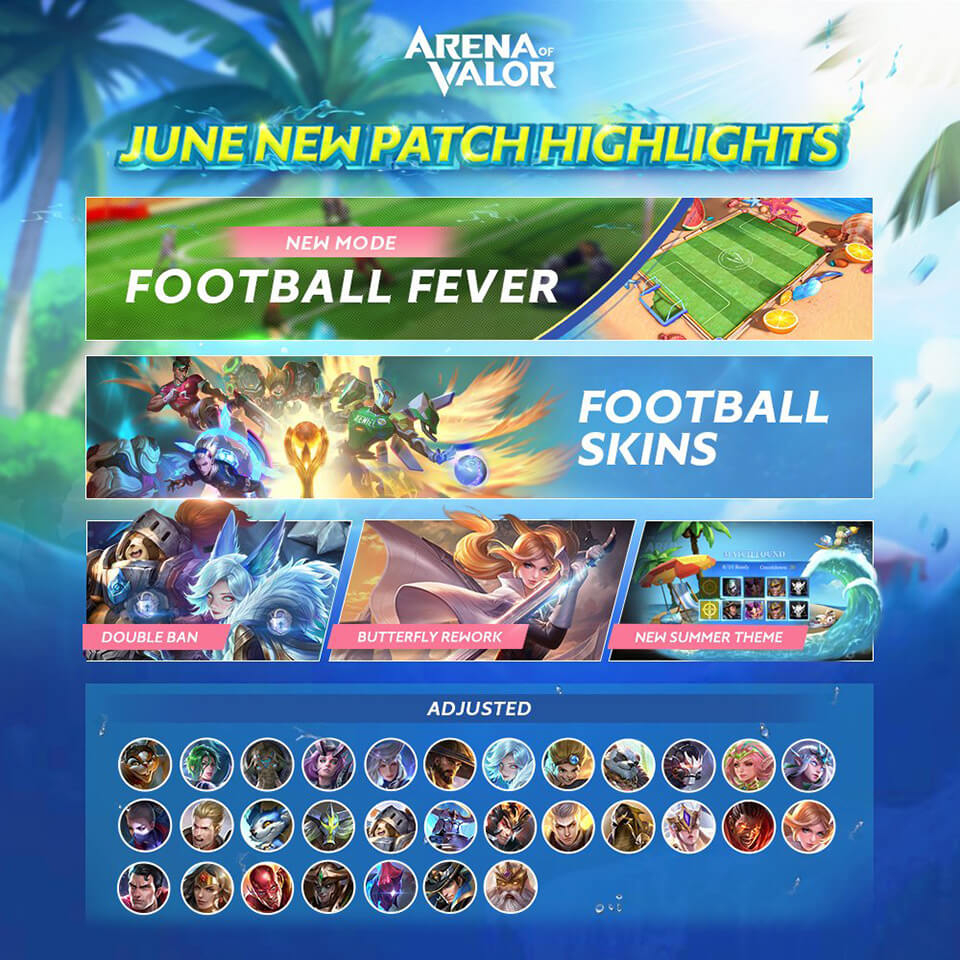 You can learn more about June Update patch notes here.

WORLD CUP PRPEDICTION
Earn Midfield Playmaker Tulen skin for free. Midfield Playmaker Tulen is only available through a limited-time event and is not for sale.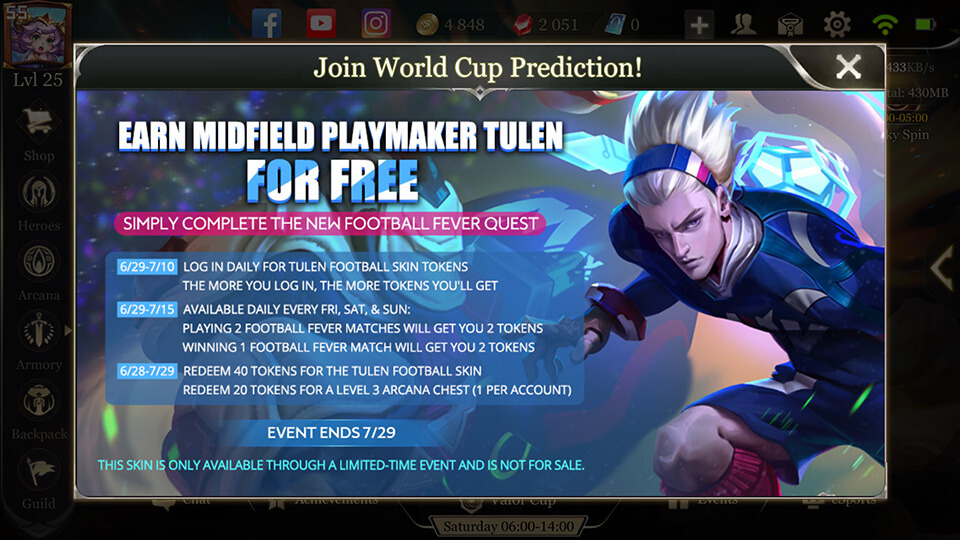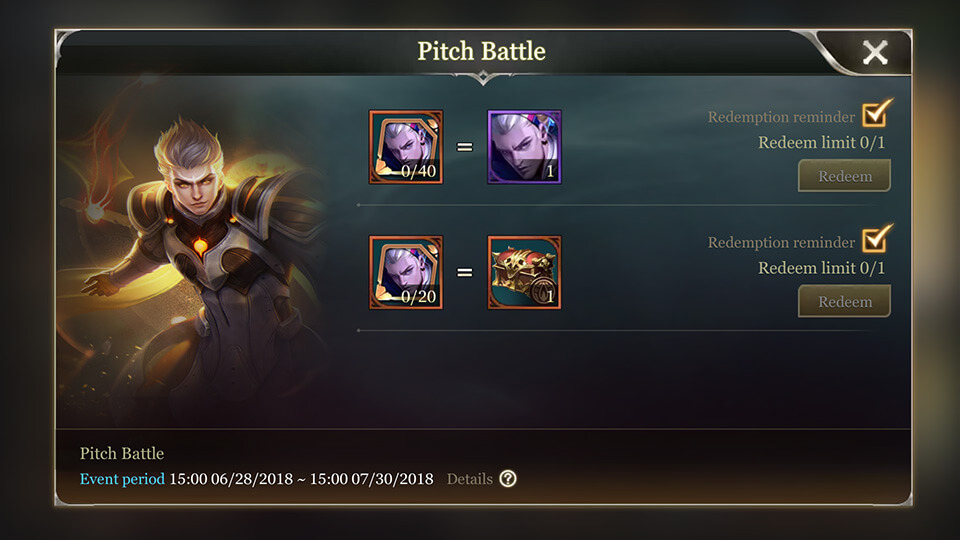 06/29 – 07/10/2018: Login daily for Tulen Football Skin Tokens the more you log in, the more tokens you'll get.
06/29 – 07/15/2018: Available daily every Friday, Saturday and Sunday: Playing 2 Football Fever matches will get you 2 Tokens. Winning 1 Football Fever match will get you 2 Tokens.
06/28 – 07/29/2018: Redeem 40 Tokens for the Tulen Football skin. Redeem 20 Tokens for a level 3 Arcana Chest (1 per account).

FANTASISTA MURAD
You can grab the Arena of Valor new skin Fantasista Murad only 100 Vouchers for the first week.
Event time: 06/28 – 07/04/2018.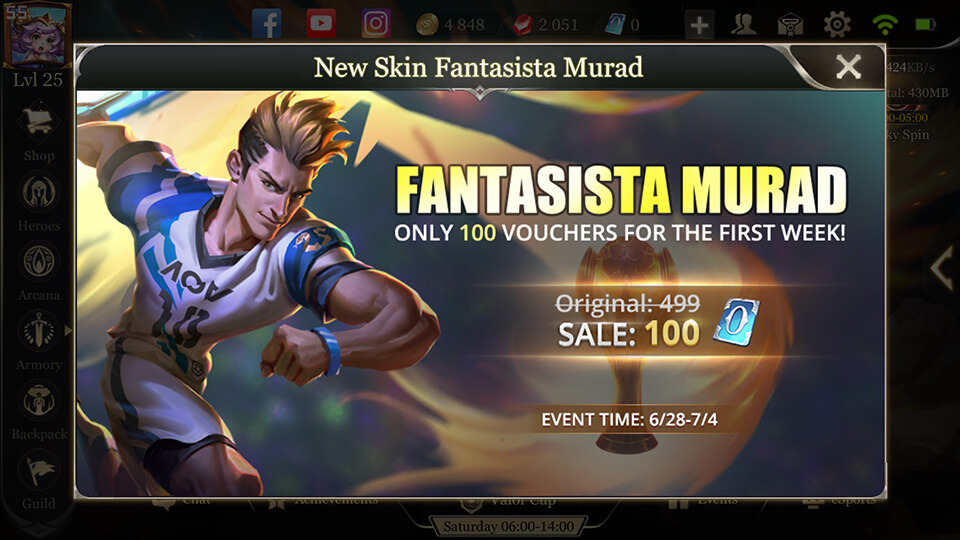 EARN FOOTBALL SKIN FOR FREE
Event ends 7/29/2018.
Free Football skin, choose from 1 of 5! Root for a team to win an awsome football skin.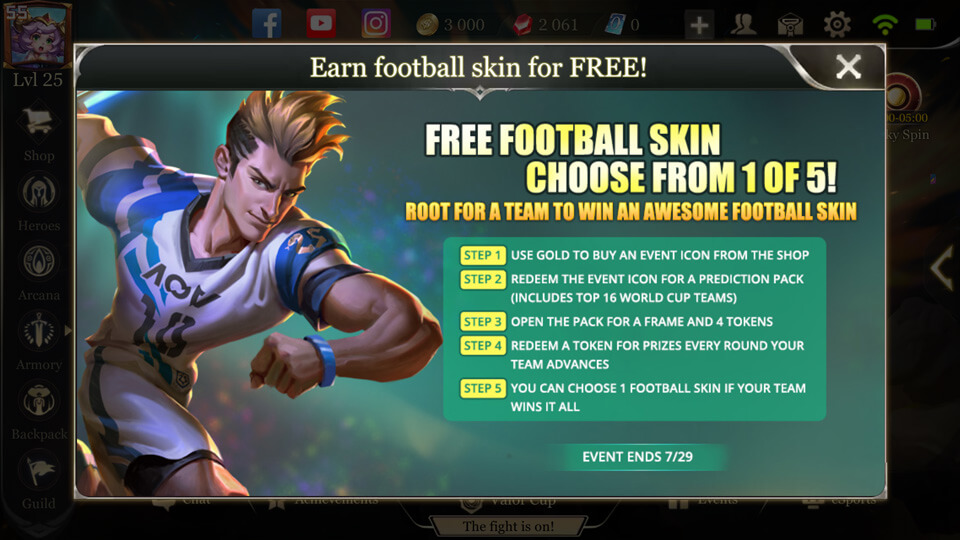 Step 1: Use gold to buy an event icon from the shop.
Step 2: Redeem the event icon for a prediction pack (includes top 16 World Cup teams).
Step 3: Open the pack for a frame and 4 tokens.
Step 4: Redeem a token for prizes every round your team advances.
Step 5: You can choose 1 Football skin if your team win it all.