Design Concept: Summer Bash Lauriel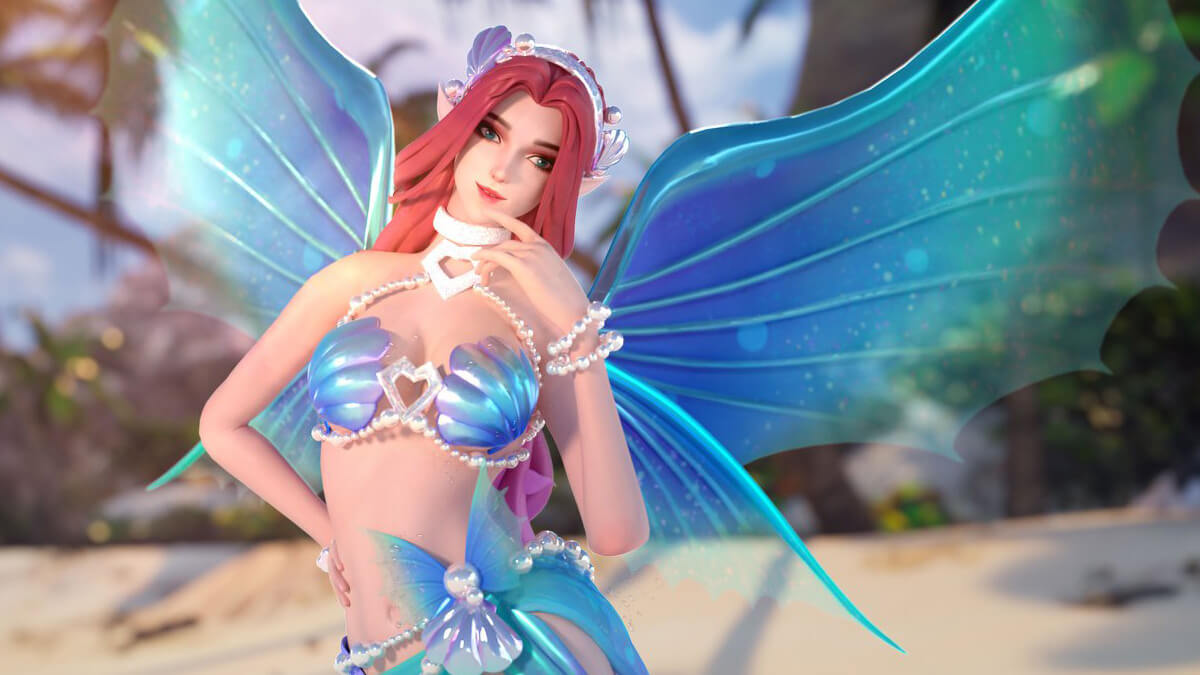 Take a behind the scenes look at how Tencent Games artists created Summer Bash Lauriel!
Design Concept
Lauriel's Summer Bash skin will be an invigorating way to enjoy the game under the summer sun! Her new skill effects bring a touch of ocean when she uses her abilities!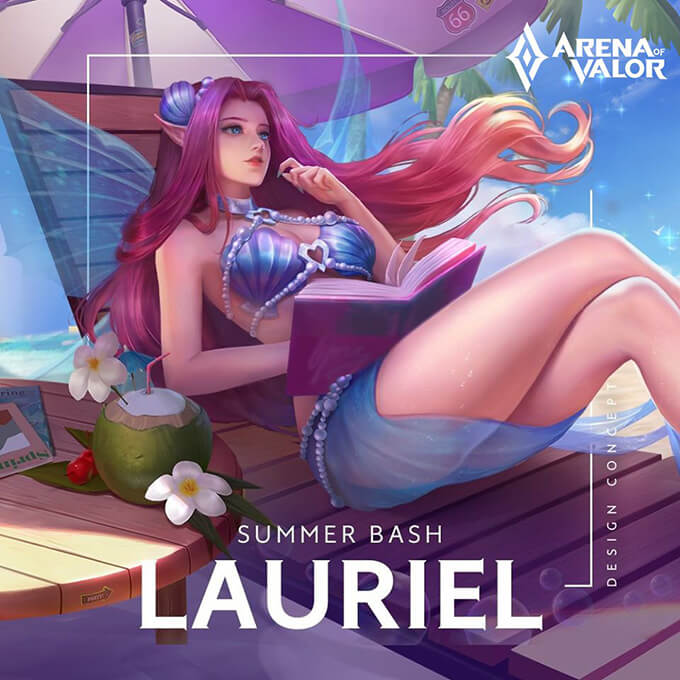 Background Story
The Most Shining Pearl in the Sea
Sunshine, Beach, Sea, Bikini, and Swimsuit Party are absolutely indispensable elements in Summer. This year, Lauriel joined the party and became one of the most.dazzling pearls within the crowd.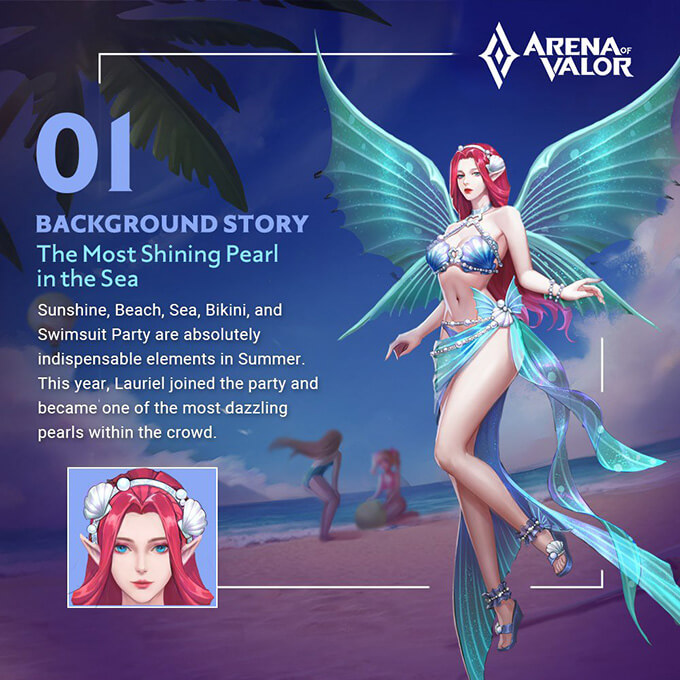 Skin Design
The Most Dazzling Mermaid
We are using Sea Elements, such as necklaces and pendants made from pearls or shells. We also made her skirt look transparent to make it more stand out and to make her become the center of attention.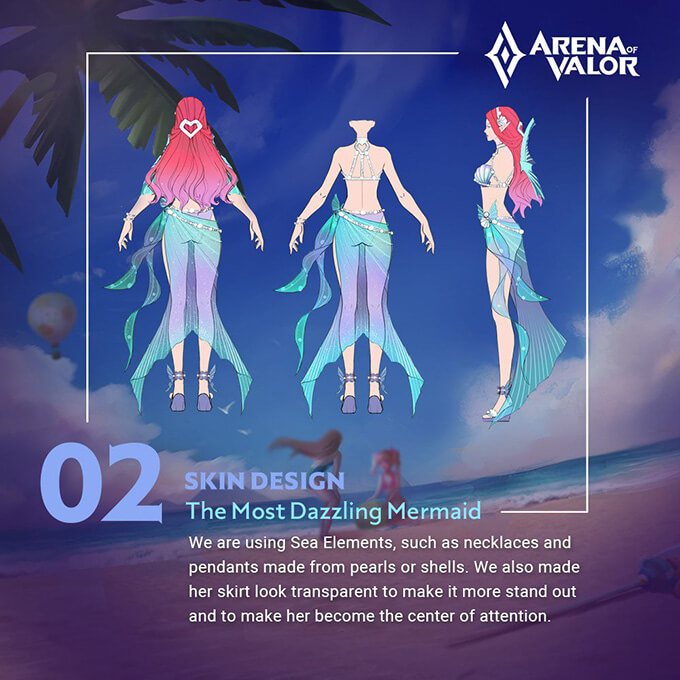 Skin Details
The Element of the Sea
On the right side, you can see the materials we were using to make Lauriel's Bikini. In addition, we also added Glitter to make it even brighter.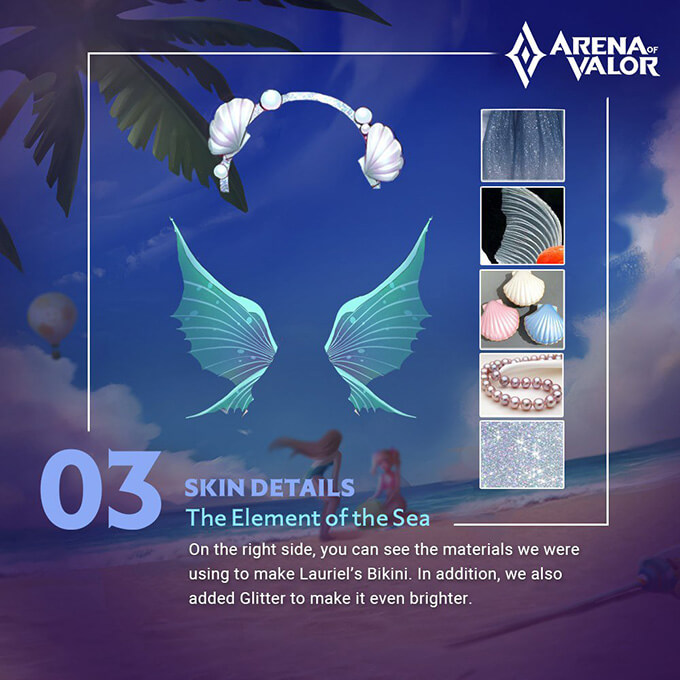 Gameplay video