Arena of Valor Switch Closed Beta FAQs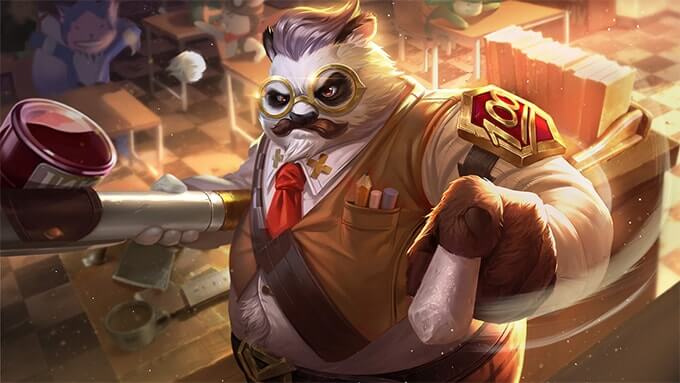 Arena of Valor developer, Tencent Games has released Switch version Closed Beta from January 27th, 2018 to January 29th, 2018 in Europe and here are most common questions for Arena of Valor Switch Closed Beta.
How do I Use the Activation Code?
Open the eShop, enter the activation code, then begin downloading the game. If you encounter the error: Code could not be recognized this is because your account is not a part of a region that is participating in this Beta.
Which languages does the game support?
This Closed Beta only supports English.
Do I need a network connection to participate in this?
Yes, Arena of Valor is an online multiplayer game. There is no offline solo mode in Arena of Valor.(edited)
What's the size of the beta?
1.5 GB
What happens if my network encounters an interruption during the game?
Our game has an automatic reconnection function. If you reconnect and the game isn't over, then you'll continue the match.
What happens if I open the game, crash or get stuck in the middle of combat?
If this occurs, please restart the game to rejoin the match.
How do I report bugs I encounter in the beta?
Please use the feedback template shared in the Discord group to submit bugs. Link Coming Soon.
Which modes can I access in the Closed Beta?
For this version, only 5v5 AI and Standard 5v5 are available.
Can I skip the tutorial?
You currently can't skip the tutorial.
Does this game support control setting customization?
This current version does not support further customization.
How can I team up with friends?
You can access the friend menu on the main menu and add other players who are participating in the Beta. After you add friends, you can invite them to play a match together!
How do I change my equipment?
You can select and customize your equipment builds in the Armory which is available on the Main Menu.
Where can I review the current control settings?
You can view the control setup in the Mode tab under Settings.
How do I cancel an ability?
Press the B button to cancel an ability.
The visuals are way better on the Switch. Why is that?
We optimized AoV for the platform, and because it's a dedicated gaming machine, the Switch's graphical capabilities are somewhat more advanced than today's current smart devices.
The controls seem complicated, and you don't utilize the touchscreen. On mobile they are very simple.
We're continuing to optimize the controls for Switch, and the beta period is a big part of figuring out what changes need to be made. That said, once you play a few games, the controls become second nature. Additionally, there's less "slippage" using the joystick then using the movement control on smart devices. It feels very satisfying.
How is this game going to be monetized? Will it be free, and have microtransactions like the mobile version?
We're still figuring out the monetization, but it's likely to be one of two scenarios – a flat fee that delivers 100% of the content, or something similar to AoV on mobile, where it'll be a free download with players able to purchase additional champions, skins, etc.
Did you do a whole new audio recording for the Switch version?
We think the audio sounds pretty amazing on the Switch, and we were able to reconstitute many of the same audio assets used on the mobile version.
There isn't any way to communicate in the Switch version, which is an essential element of a team based MOBA game.
Rest assured that communications options will be in the game at launch. Since this is a beta version, we're still figuring out some of the features, but like in the mobile version there'll be quick auto communications and we're figuring out how to do voice chat now.
We noticed that if there's only one ability or item to be upgraded, it's not automatic – you have to go through the selection process.
Yeah, that's a small redundancy that we're working on. We think it should be automatic, too.
The store menu and game status screen are really dense with small, hard-to-read text. Is that going to be simplified?
Great observations like this are being raised by our beta players. We're going to take that feedback and optimize the game where we can, so expect to see some changes in the final version.
Will there be cross-platform play?
At this time we have no plans for cross-platform play. Because the controls are so different, there's the chance that the competition will not be balanced, giving players on one device an unfair advantage.
Nintendo gamers typically skew toward a casual playstyle, and are younger. Will an ultra competitive MOBA be successful?
We think gamers of all stripes can find something to enjoy in AoV, whether it be the characters, strategy, or competitiveness found in AoV.
Sometimes during critical moments of play, having to pick an item or ability can get you killed. Are you going to fix that?
In those situations, it's best to keep fighting and let the game automatically choose for you. That way you don't have to get distracted by making the choice.
When will the Switch beta come to North America?
We are concentrating on the European beta first, and any plans for other betas will be announced at that time.
I can't make it this weekend for the beta, when will the next beta be?
We want to get as much feedback from our first beta and implement as much feedback as possible before we focus on the next beta, but stay tuned to our social channels for more information as it becomes available.
The Switch isn't a region-locked device, how come I can't just enter and play from North America?
The European territory has been playing Arena of Valor far longer than our North American counterparts and more of the heroes are available there right now, so it made more sense to focus our efforts in that area.