Here's Arena of Valor Nintendo Switch Edition update patch notes on December 10th, 2018 has announced by Tencent Games on the Reddit.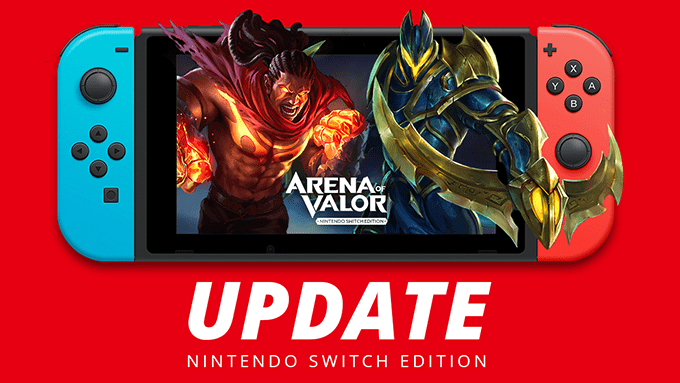 We are happy to announce that we will be releasing an update for
Arena of Valor: Nintendo Switch Edition
on December 10th at 22:30 PT.
This update will have the following changes:
Adding motion controls to Hook Wars. You can now Shake the Joy-Con to fire the hook.
Changing the lobby background image to Airi.
Rumble can now be enabled or disabled in Settings.
Maloch, Slimz and Kahlii can now be obtained from Lucky Draw.
This update will also prepare for our upcoming Snow Festival events which will begin on December 18th
This update will begin at 22:30 PT and will take approximately 3 hours but be aware that it may take longer. Please note that the servers will be down for this update and the game will not be available during those times.
Thank you all for your patience as we worked through this update and if you do happen to encounter any issues while playing after the update, please be sure to reach out to our team at Switch_support@arenaofvalor.com so we can further investigate the occurrence.
Have a great week and we'll see you in the arena.