Design Concept: Tel'Annas Fox Shrine Maiden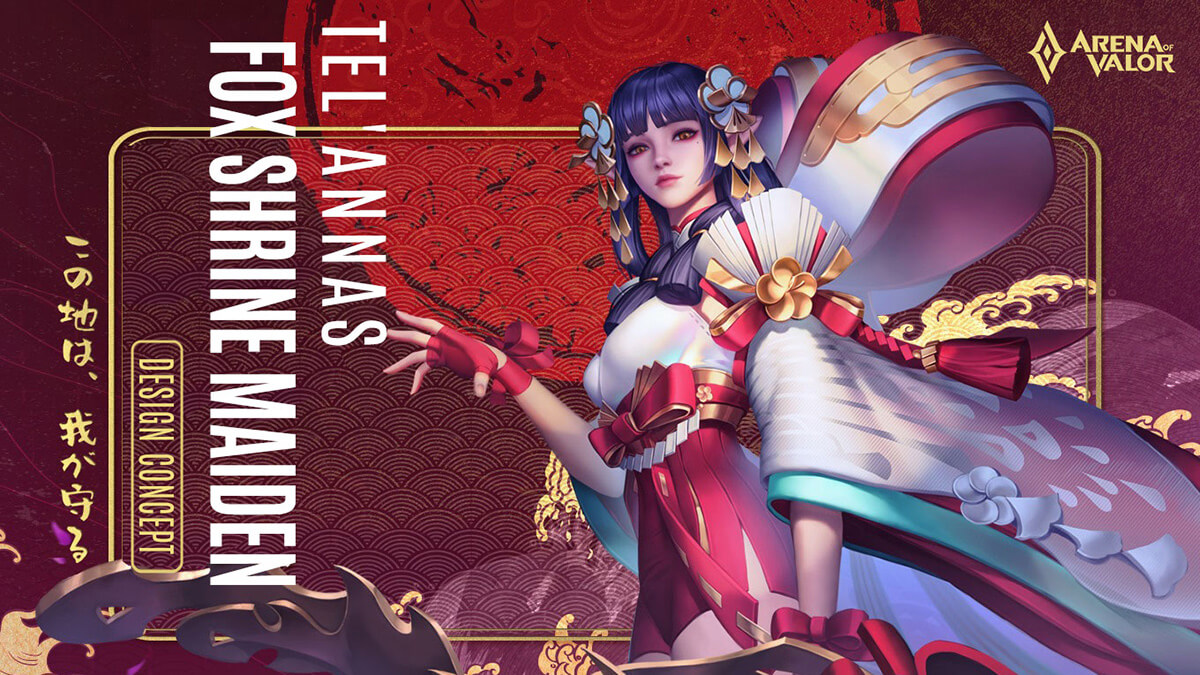 Take a behind the scenes look at how Tencent Games artists created Arena of Valor new skin Tel'Annas Fox Shrine Maiden!
Long years ago, in a mountain, there was a creature who could call the fox spirit. People built a temple in her honor and prayed to her. At first, she did not like having much contact with humans. She enjoys sitting on the top of the mountain and listen to the forest sounds and people's prayers.
At that time, she had no special feelings for people. She only visited the temple regularly and helped devout people.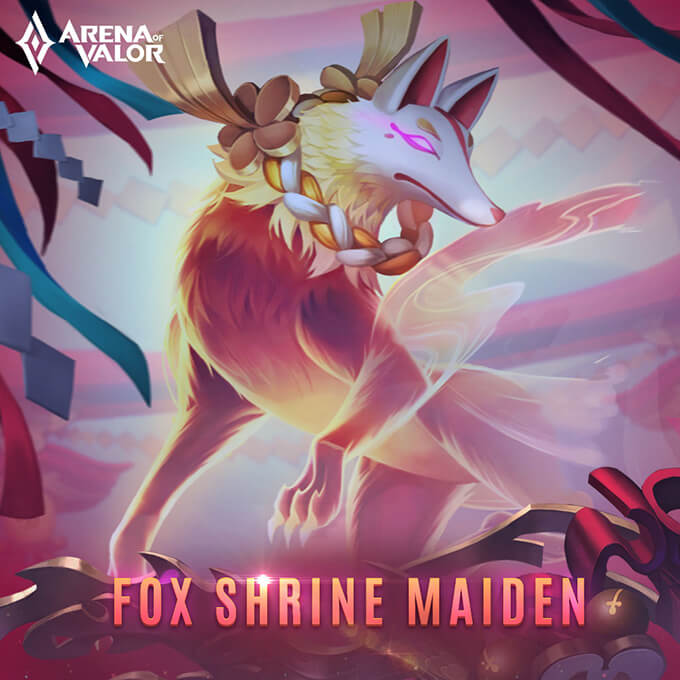 One autumn day many years ago, she sat on the temple roof and breathed the morning air.
"You are so pretty."
A little witch lifted her head to said to her. It was her first such intimate interaction with a human being. Everything was different from then on.
Her relationship with humans has grown closer. She even started living in a temple with that little witch and humans. Little witch grew up gradually under her care.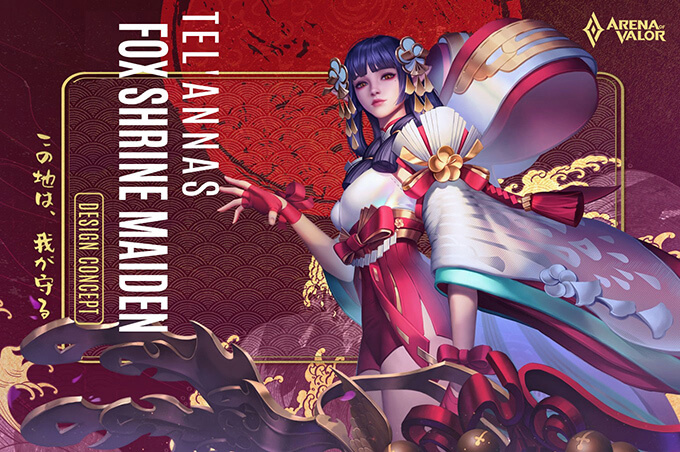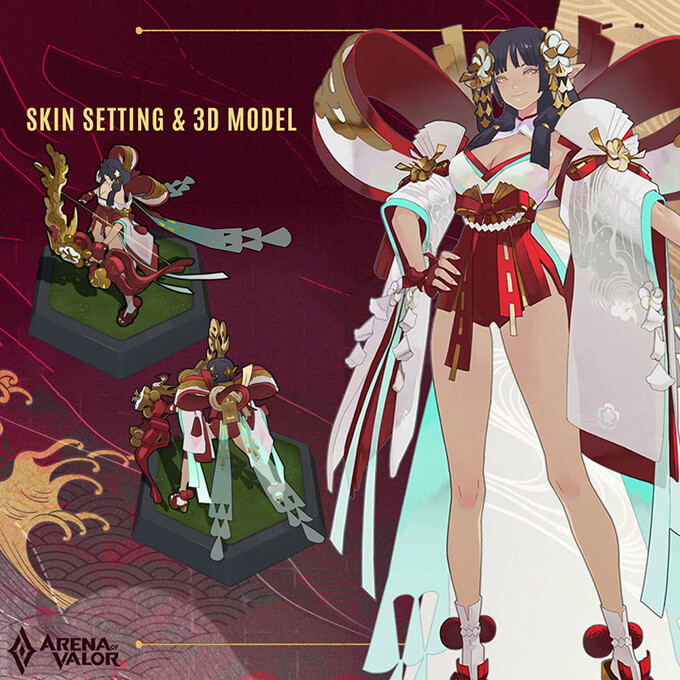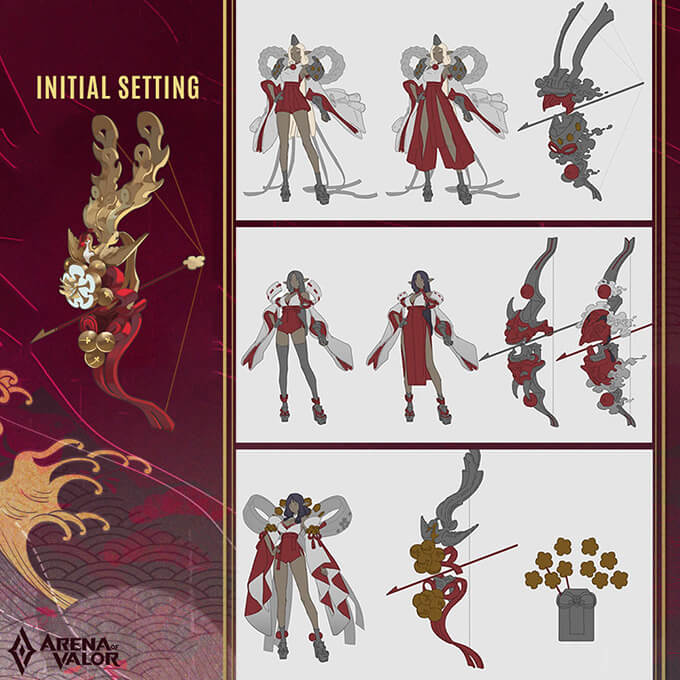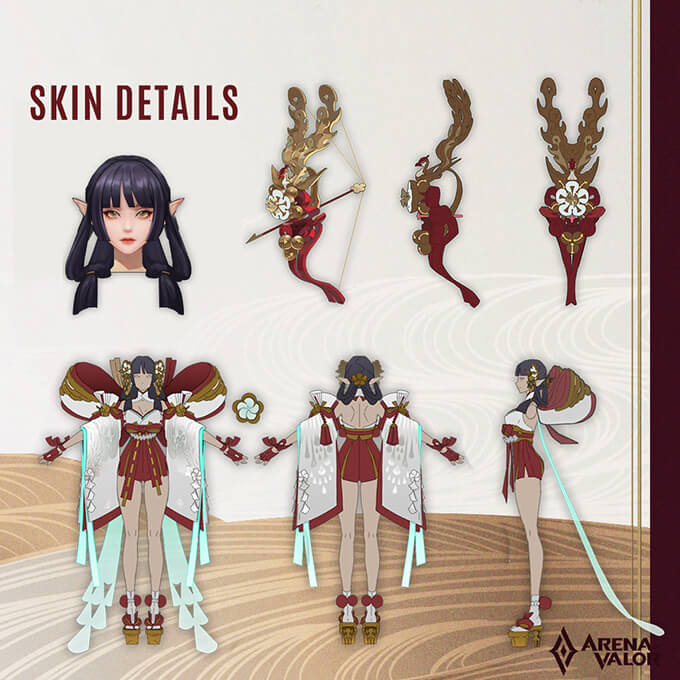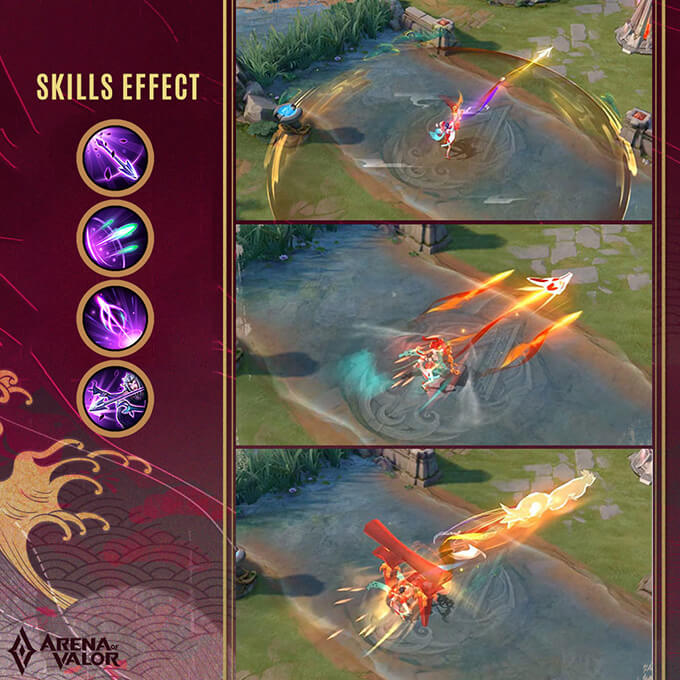 Time flies, the little witch grew up and then became old, and the day of parting also arrived.
Tel'Annas was at the little witch's side in her last moments of death. Tel'Annas held her old hand and looked at her eyes, but she could not say a word. The little witch smiled, said with a weak voice
"Lord Tel'Annas, you are as beautiful as ever… please don't be sad. It has been a great honor and satisfaction for me to have spent my life by your company and blessing…"
"…"
After her death, Tel'Annas vowed to protect the land and its people forever.